Safe Cleaner for Mac is a Mac OS utility and optimization program that has some features of a scam, even though it pretends to be genuinely helpful. This utility has very close similarities with other Mac optimizers, like Mac Purifier, Cleanup My Mac, and Qbit Mac Optimizer.
Safe Cleaner For Mac quicklinks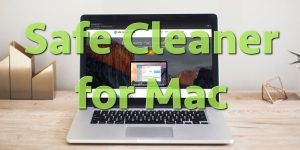 Safe Cleaner for Mac is not necessarily a virus, but some reputable anti-malware tools do detect it nevertheless. That's because there is a need to warn people about software that is hostile to users, exploitative, or predatory. And, because of how Safe Cleaner for Mac spreads (fake alerts, adware redirects, etc.), there might be some other malware on your Mac that needs to be taken care of.
Safe Cleaner for Mac seems to be close to TuneupMyMac, a rogue application that was distributed by malicious online pop-ups to convince people to buy the program.
Your Mac is better off without subpar utility software like Safe Cleaner for Mac:
Type of threat

Scareware
PUP (potentially unwanted software)

Distribution

Genuine purchasing
Fake virus alerts
Online ads
Adware viruses

Problems with Safe Cleaner for Mac

Unwanted installation
Dishonest reporting of issues
Redundant functions
Poor-quality functionality

Remove Safe Cleaner for Mac

Manually uninstall the application and delete related files
Get rid of malware with an antivirus program (Combo Cleaner)
Safe Cleaner for Mac is not useful
Safe Cleaner for Mac promises to help you clean logs, cache files, and temporary files. Basically, in order to appear useful, this application tries to find and delete as many files as possible, which includes things like unused languages, which take up very little space on your system, and logs, cache files, and cookies, which can be useful. Even if Safe Cleaner for Mac deletes those files, the space freed will be very small and will fill up again very quickly. These files are used by programs to function faster.
Safe Cleaner for Mac also promises to help with your privacy, even though all it does is delete cookies. In reality, maintaining online privacy is extremely difficult and requires some real-time web protection, VPNs, Tor, and other tools. Plus, it offers a shredder to completely delete the deleted files. This is a feature that's not very practically useful, especially not to people who use SSDs.
While Safe Cleaner for Mac offers an uninstaller and a startup manager, these functions are already avaiable for Mac users without any additional software (startup items are in System Preferences -> Users & Groups -> Login Items). Considering that Safe Cleaner for Mac is a paid program and its features are either already available for free or are of poor quality, I'd say that it's not worth getting.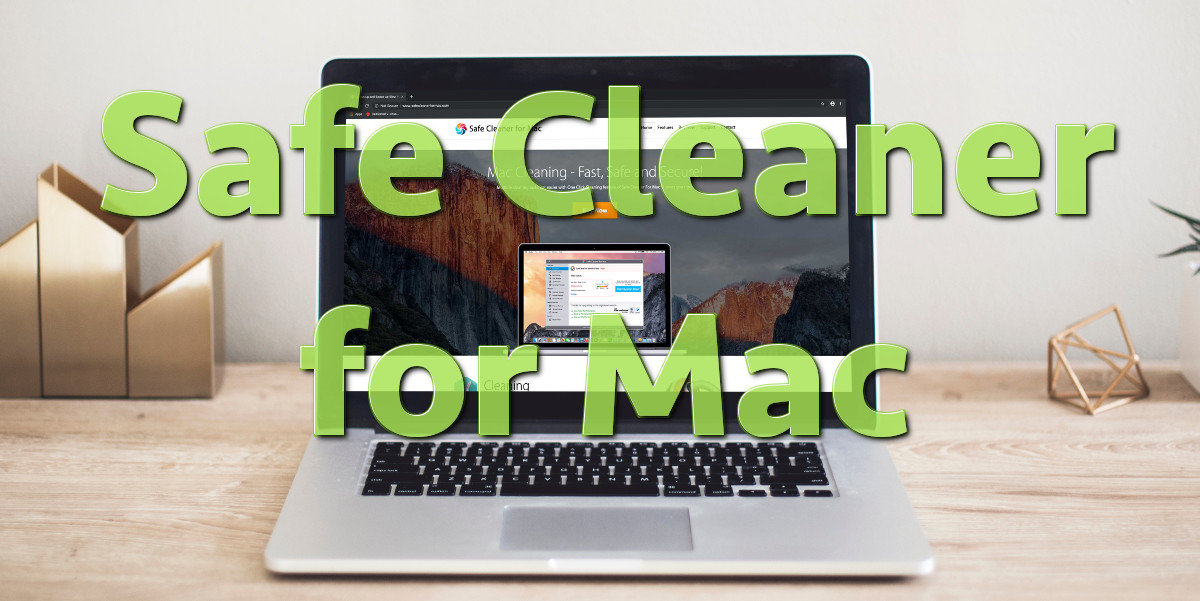 Problems with Safe Cleaner for Mac
If you look at th euser interface of Safe Cleaner for Mac, it might seem familiar. The green-red color gauges, the pop-ups, the constant scans, the use of bright red to make the state of your Mac seem worse than it is. No computer is good enough for Safe Cleaner for Mac.
This is kind of trying to scare you into buying the program. If you believe that your computer is in danger, the pricetag on Safe Cleaner for Mac doesn't seem so scary anymore. Especially when Safe Cleaner for Mac's cousins use fake virus detection alerts like 3 viruses to convince people to download them. And this turns these utility programs from useless to malicious.
How to remove Safe Cleaner for Mac
use the "Command-Option-Esc" hotkey combination to open "Force Quit Applications";
find Safe Cleaner for Mac and similarly-named processes, highlight them and click on "Force Quit";
open Finder, go to "Applications";
look for Safe Cleaner for Mac and drag it to the Trash;
Delete Mac Purifier from Trash;
Delete Safe Cleaner for Mac's files from Library folders;
reboot your Mac.
At the same time, you can use an anti-malware program like Combo Cleaner to find and remove suspicious and malicious applications.
Automatic Malware removal tools