Answertounlock.com and especially Iphonewinners.com are sites that can be accused of phishing – trying to steal information from visitors. Deservedly, multiple antivirus scanners detect it and Iphonewinners.com as malicious – VirusTotal.com.
Answertounlock.com, Iphonewinners.com, and related sites redirect to each other while claiming that you have a chance to win an iPhone. They insist that you must send confirmation messages to be able to participate and to receive your prize. But it looks more like Answertounlock.com is a scam site that tries to steal personal information from its visitors, just like so many other fake giveaways.
Answertounlock Com Pop Ups And Redirects quicklinks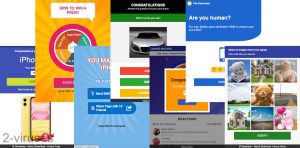 About Answertounlock.com:
Type of threat
Scam.
What Answertounlock.com does
Promises a free iPhone or a chance to win one,

asks people to send codes via SMS, email, or Messenger,

redirects to related sites (like Iphonewinners.com) that do the same things.

How Iphonewinners.com spreads
Redirects from infected sites,

pop-up ads,

redirects from related sites,

social media messages.

How to deal with Answertounlock.com
Stay away from sites that redirect to Answertounlock.com,

block notification pop-ups,

use antivirus apps to block malicious websites,

check your device for malware (with Combo Cleaner for Mac, Spyhunter for PC, and others),

set new passwords and watch out for misuses of your personal information.
Dangers of Answertounlock.com
Dangerous redirects
Answertounlock.com, Iphonewinners.com, Shareiwin.com, Scan-phone.com, Playgames2win.com, and similar sites get access to people's Messenger, email contacts, phone numbers, and other information. They do this by promising you and every visitor a free iPhone:
"You may win an iPhone"
"Congratulations you may have won a: iPhone 11"
and then asking for a code to be sent:
"Send Sms to verify you are human"
"Send verification SMS to ensure your not a BOT"
"Send SMS to participate"
"Send code to confirm participation"
It's so similar to the other scams, like those Win-gift.net giveaways or the Coin Master Spins scam.
Of course, there is no free iPhone – there are only redirects to malicious sites. And some of them get pretty dangerous.
Although I first encountered Answertounlock.com on a desktop computer, it is optimized for mobile. According to VirusTotal, some Trojan-infected APKs (app installers for Android) are communicating with Answertounlock.com. If these files get downloaded and installed, they could interfere with the phone's messages, notifications, 2-factor authentication, download more malware, or, most likely, inject ads everywhere (Triada). It's not guaranteed that Answertounlock.com downloads malware, of course, but it's something to watch out for.
Besides fake surveys and giveaways, Answertounlock.com leads to notification spammers. Notifications are little messages sent from a website to a browser and are often abused to show ads – constant, endless ads that often promote dangerous websites.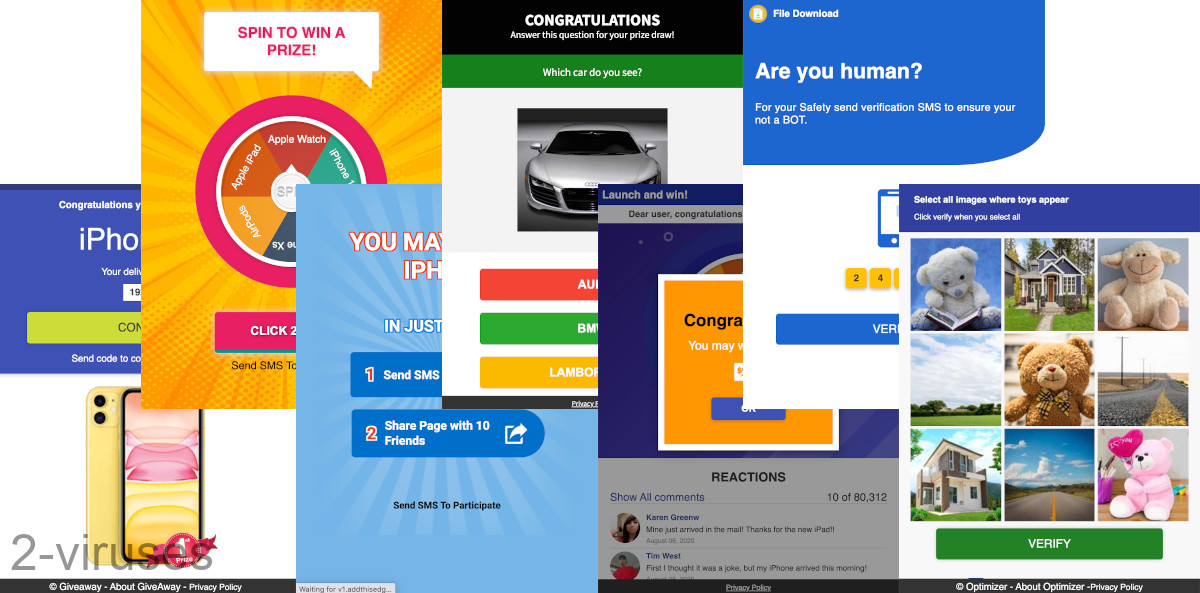 Phishing
Malicious schemes that try to get people's personal information are called phishing. Answertounlock.com is classified as a phishing site by a few security vendors. That classification is undoubtedly correct.
If you go on Answertounlock.com, it constantly tries to get you to send it an SMS, a message, or an email. This way, it can get working addresses and phone numbers that can later be used by marketers and scammers.
Shareiwin.com is promoted by Answertounlock.com. It tries to get you to share the scam with friends, to get even more potential victims. If you see a message in social media or in your personal messages shouting "YOU MAY WIN AN IPHONE", know that it's almost certainly a scam. Social media sites like Facebook and Instagram suffer from that sort of thing.
Chat services
Answertounlock.com would sometimes open a page where you can chat with scripts/bots pretending to be sexy women interested in you.
Iphonewinners.com and the other sites that Answertounlock.com promotes are, according to their privacy policy pages, operated by Labylon Network Limited. This company mainly provides an adult chat service.
I want to give this family of sites (Answertounlock.com, Iphonewinners.com, others) and the chat site the benefit of the doubt – maybe it's not a phishing scam after all? But then why does it use such a convoluted and scammy scheme to promote itself is a mystery. Surely there's enough organic interest without the fake promises of a free iPhone?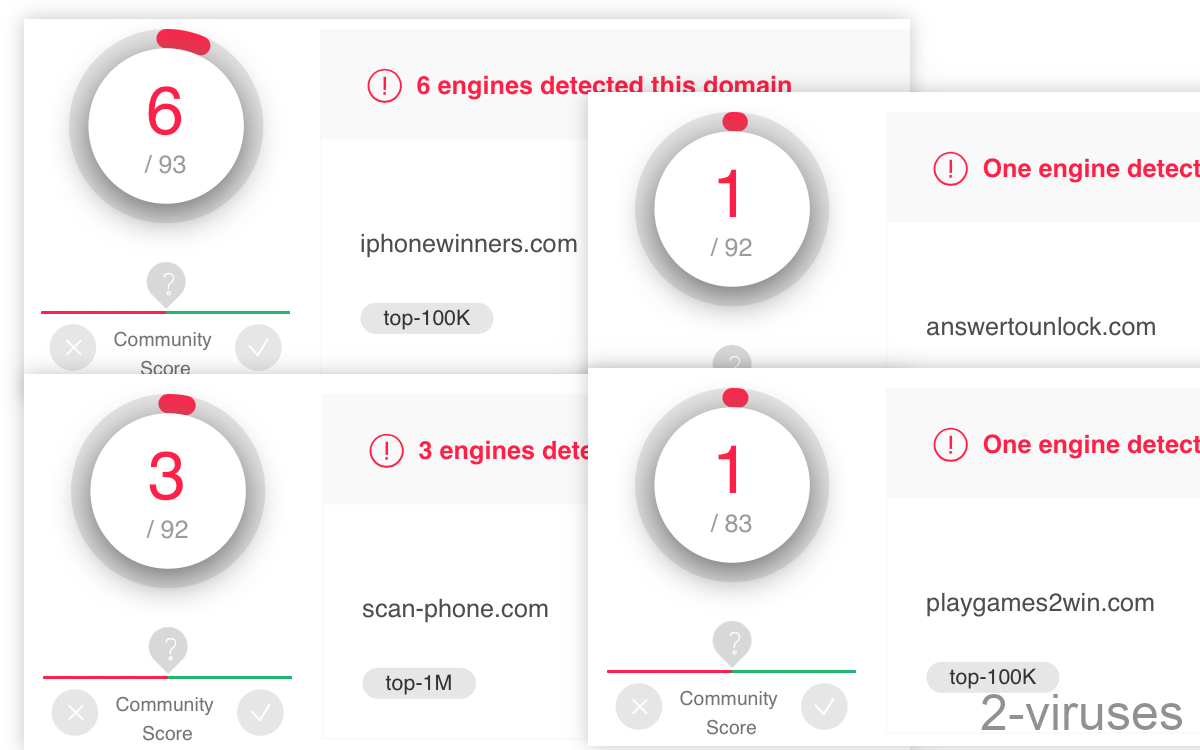 How to stop Answertounlock.com redirects
Recognize scams
I encountered Iphonewinners.com and Answertounlock.com after being redirected by some infected site. Some clickbait sites might promote Answertounlock.com. People sharing the scam in social media, too. So, avoiding shady websites and being suspicious of social media comments and posts is helpful in avoiding scams like Answertounlock.com.
One way to tell that Answertounlock.com is a scam site is to just look at the fake Facebook comments at the bottom of some of these pages.
Another is to just mess around until you see that it is not nearly as reactive as it pretends to be. You can troll Answertounlock.com and it doesn't care, it just keeps insisting that you're one step closer to that free iPhone. Scam sites are like that – they create this illusion that something important is happening, that things are urgent, that you're one step away from your prize. But there's no way to mess up.
How to deal with the scam
But falling for a scam like Answertounlock.com isn't the end of the world.
First, if you are seeing unwanted notifications, know that you can block them in the browser – How to disable Web Push Notifications. Now, unwanted sites will stop sending you any more ads.
If you think that a malicious file might have been downloaded, scan your phone or computer with a quality antivirus program (Combo Cleaner for macOS, Spyhunter for Windows, and others) and if any malicious files are found, delete them. After removing malware, set new passwords for your accounts and make sure that 2-step verification is turned on everywhere.
If you gave away your personal information, then there's a little more work ahead of you:
If you shared the scam, contact the people who saw the link and tell them that it's malicious.
If you revealed your payment information, keep a close eye on your bank account, block unauthorized charges. You may need to contact your bank.
Be skeptical of the phone calls, emails, SMS, and DMs that you get from now on. Do not click any links without knowing what they are. Use a good anti-malware program that can block malicious sites from opening.
If you get authentication prompts that you didn't expect, ignore them.
If you are contacted by someone who asks you to "confirm" some information about yourself, don't listen to them. Scammers impersonate persons of authority to manipulate victims into revealing information about themselves. This could lead to identity theft.
Automatic Malware removal tools