Hao123 Toolbar - How To Remove?
Hao123 toolbar is a browser hijacker. It can be installed together with freeware or shareware applications. Once it is in your computer, you will see it the same moment because Hao123 makes visible changes. First of all, your home page and your search pages will be changed to its own. Each search you will do from address bar or search box will cause you to use Hao123 website.
About Hao123.com virus
Although Hao123 toolbar might be quite irritating for some of us, it is not highly dangerous. This browser hijacker does not install additional malware to computer. Alas it is quite tricky to get rid of it. A simple uninstall procedure is not enough since some of its settings stay in the system and continue to redirect a user to unwanted web pages.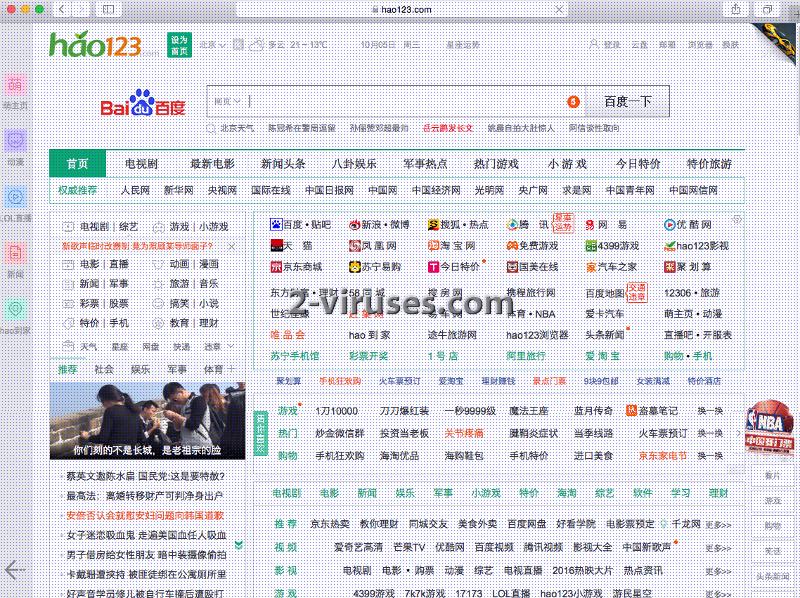 Hao123.com is a Chinese searching engine. So if English-speaking user would get infected with this parasite, he/she would feel an instant urge to get rid of this site. It is a very popular facility in China but in other places, it has been blamed for secretive infiltration and unauthorized modification of users' settings. Hao123.com is also constructed in two additional languages: Thai and Portuguese. We advise you to take caution in these websites and try to stick with more appropriate searching engines.
This specific browser hijacker is an old-timer and is active since 2012. About 4 years the rains of Castamere have fallen on the heads of Internet users as they battled this Hao123.com virus. It has the characteristics, proper for any member of the hijackware clan. It redirects, it shows advertisements, it shows information in Chinese language and expects that people won't found this phenomenon bizarre. However, the long years of its reign, a lot of similar domains have been designed that also carry a part of the indicated address.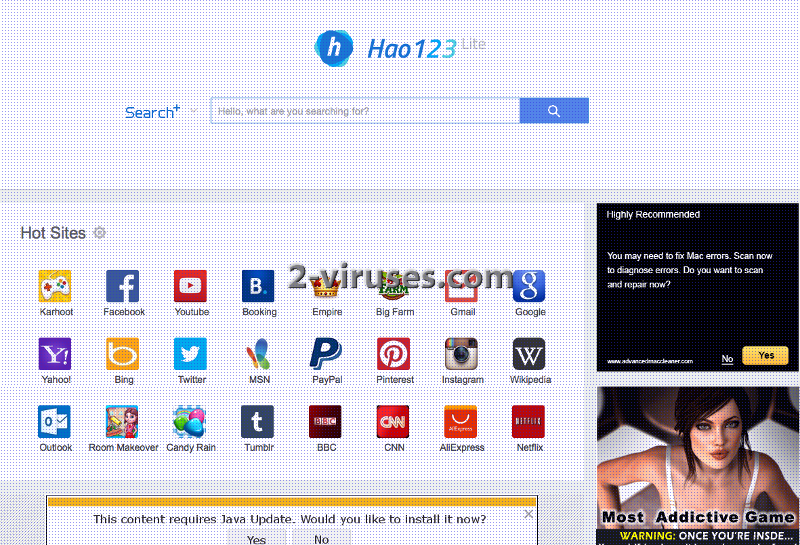 For instance, En.hao123.com virus is more corresponding with the needs of English-speaking users. It is written in the latter language and has shortcuts to websites that are popular in the Western culture. The downside of this feature is that once users attempt to access webpages that En.hao123.com offers to direct you immediately, it will additionally open up a bizarre pop-up. Experience for every visitor might be unique and individualized as the presented pop-up was always different. However, the tendency was quite clear-cut as most of the unexpected windows suggested that the computer device is facing some severe security issues. If you press "OK", "MORE INFORMATION", or "DOWNLOAD" your device can be jeopardized by a sneaky parasite, ready to rearrange your settings and cause setbacks in general. The following pictures are going to show the domain (En.hao123.com) and the possible pop-ups that might appear after clicking on its shortcuts.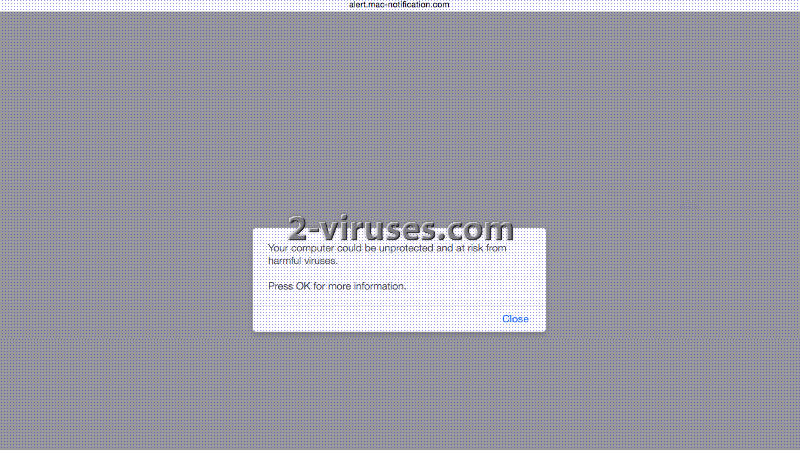 Distribution Methods of Hao123.com virus
Hao123.com virus and its descendants might be brought to your device after an unsecured installation process which was not carried out in an advanced/custom mode. Before downloading programs, always make sure if they are legitimate and won't opt to install more programs or make unauthorized changes. If you notice that the application insists on these features, then please do not continue with the installation process and pick a safer choice instead.
To remove Hao123 Toolbar, go to Control Panel, Add/Remove programs list and uninstall anything related to Hao123 Toolbar from there. Some versions of this hijacker install software that blocks browser settings from changing. To identify them, scanning with Spyhunter, StopZilla or other reputable anti-spyware tool might be useful. If you have problems getting rid of Hao123 toolbar, cannot reset web browsers' default settings, such as search engine and home page, we recommend to complete step by step removal instructions, provide below.
Manual removal of Hao123 Toolbar
Automatic Hao123 toolbar removal tools
We might be affiliated with some of these programs. Full information is available in disclosure
Hao123 toolbar screenshots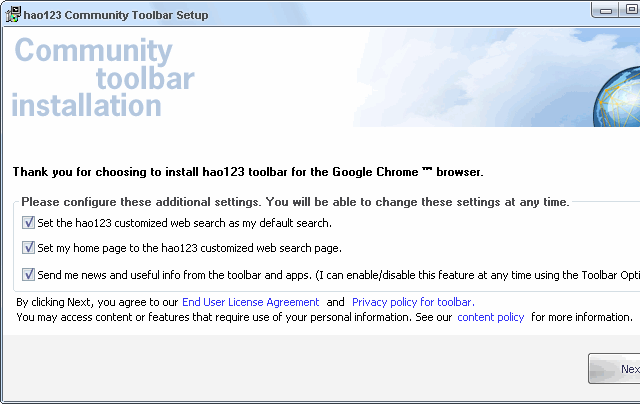 About the author