7movi.com is a fake movie streaming site. It offers visitors to watch movies, but instead directs them to sign up for various paid subscriptions.
If you find yourself on 7movi.com, just close the page. While 7movi.com is not directly harmful, it promotes websites that deceive visitors into signing up for expensive subscription services.
7movi Com Fake Site quicklinks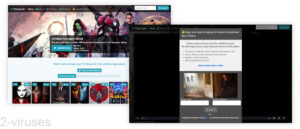 About 7movi.com:
Threat type
Phishing scam.
How 7movi.com spreads
Google search results,

fake posts on hacked sites.

Problems and dangers
7movi.com promises films that it does not show,

it promotes subscription scams.

How to stay safe after encountering 7movi.com
If you signed up for a subscription, cancel it and call your bank,

don't pirate content,

or use ad blockers, antivirus tools ( Spyhunter for PC, Spyhunter for Mac, Malwarebytes, etc.) to protect yourself.
How does 7movi.com scam people?
7movi.com spreads in web search results
If you are in the mood to watch a movie for free, You might try to search for it using Google or another search engine. That's risky. A lot of fake sites, such as 7movi.com, spread in Google search results. Let's see how that happens.
Let's say I search for a film and click on one of the results. It's pretty high up on the very first page of Google, so it must be legit, right?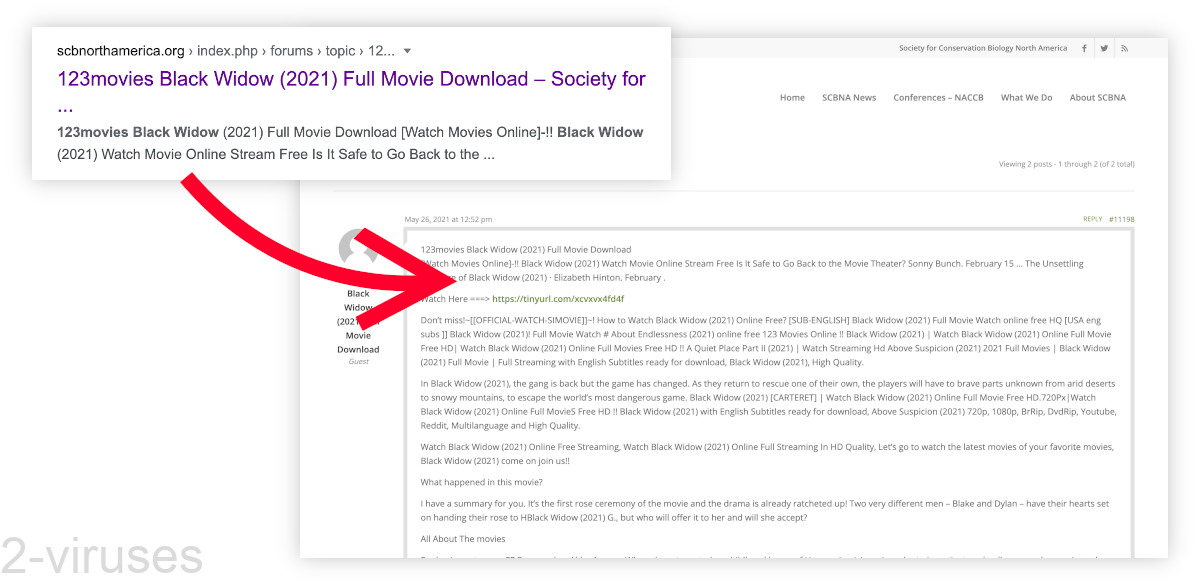 A forum post then shares a link to 123movies – a real movie pirating site. Except, clicking on it does not take me to 123movies, but to 7movi.com.
Still, it looks sleek and professional. I find my movie and try to play it. But then 7movi.com prompts me that I need to sign up in order to stream or download the film. Apparently, I'll get free unlimited access to thousands of movies, games, ebooks. Alright, let's click the link!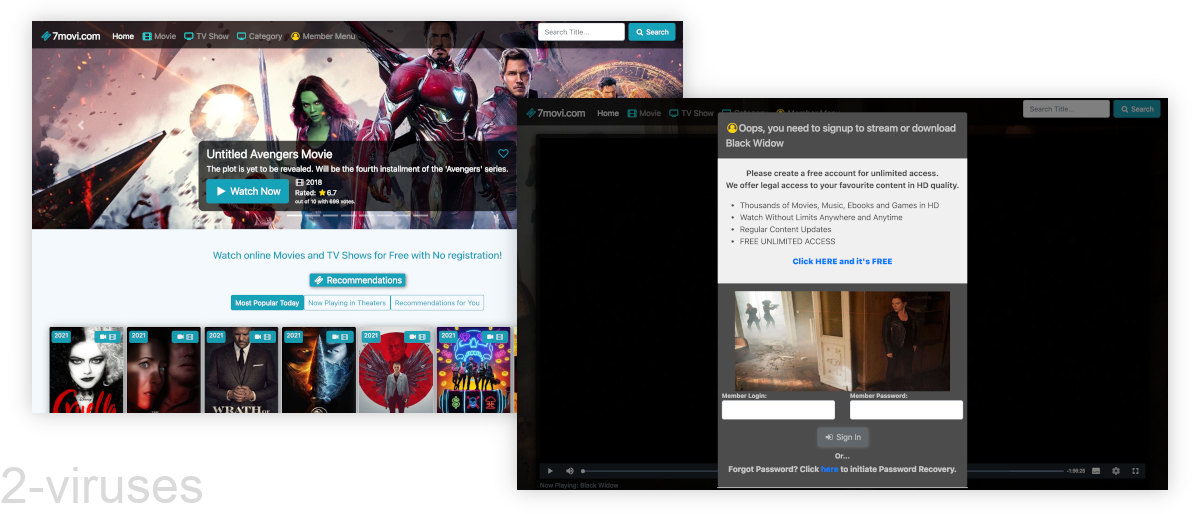 And now I'm no longer on 7movi.com but on another site: Zapzapmov.club, Thetopbox.club, Screensmash.club, Thetoprated.club, etc. Like 7movi.com, it offers free access to content.
I type in an email address and a password and land on another site, such as Books4.me  or Financebooks.online. This one wants my name, address, and credit card info. Apparently, this information is needed to avoid free trial abuse.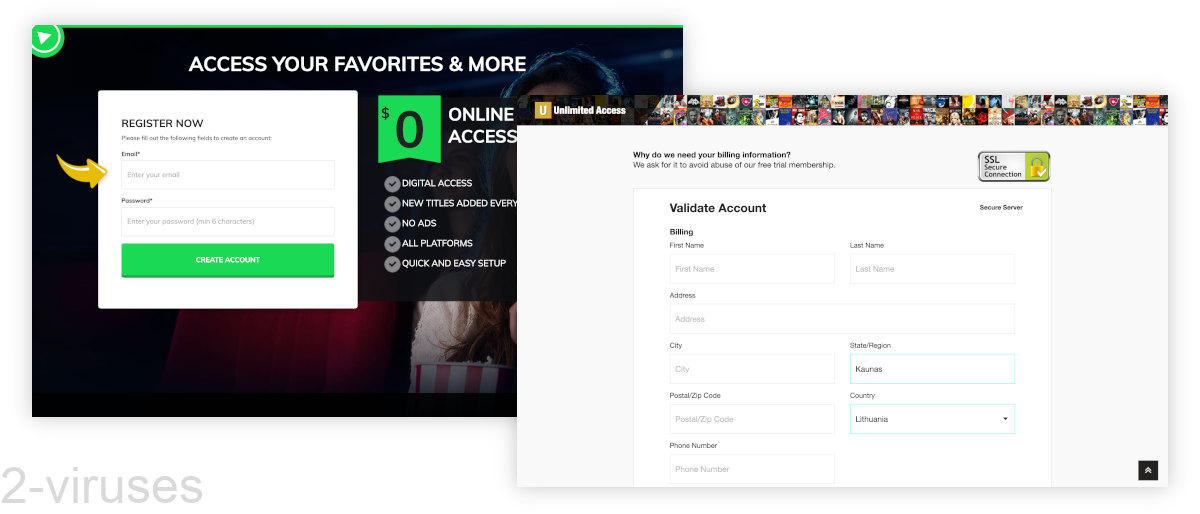 You won't be surprised to learn that this "unlimited access" can const quite a lot.
Is 7movi.com harmful?
If I were to fill out the form, I would sign up for a paid subscription service. According to the terms of Books4.me, it charges from €9.99 to €39.99 each month. And all it does is sell a bunch of cheap books.
Books4.me has a few complaints on ScamGuard that can reveal a bit more context about this scam. Apparently, Books4.me is also promoted by fake Netflix giveaways.
So yes, 7movi.com can be dangerous. It doesn't infect you with a virus, but it promotes subscription scams that can cost you real money and can lead you to reveal your personal information to malicious actors.
Plenty of movie pirating sites exist out there, including 123movies, Putlocker, Torrentgalaxy, etc. They can be dangerous as they tend to show aggressive advertisements.
7movi.com is different. It does not let you download or watch movies – it is an elaborate advertisement for scam subscription services. It primes you to expect a free movie, then leads you on a chase, the film always just a click away.
How to recognize fake streaming sites
Here are a few things to keep in mind :
Know how the site that you're using makes its money. Real pirating sites tend to show pop-up ads. It's suspicious that 7movi.com does not do this.
Remember – you can't watch movies that have not been released yet. 7movi.com was offering many upcoming, unreleased movies.
Look up the reputation of the site. Fake streaming sites like 7movi.com and Popcornflix.stream are not discussed or else they'd be quickly declared as fraud.
Pirating is dangerous. When possible, try to find a legal way to watch your movies. There are many streaming services that offer free trials and affordable subscription plans. There are also VPNs that can help you stream content that is not available in your region.
If that's not an option, then look for reputable pirating sites with active, ongoing discussion. Unlike 7movi.com, real pirating sites are quite well known online.
Most importantly, never give your credit card information to an unknown or illegal site.
How to protect yourself from 7movi.com
If you did follow 7movi.com's links and signed up for a service with your payment information, then quickly cancel your membership. You may also want to contact your bank and ask for advice on what to do next. Be honest with your bank and don't worry, they probably run into this situation pretty often.
It's dangerous to watch films and TV shows illegally, so if you must do it, make sure to protect yourself. Use ad blockers and anti-malware apps (such as Spyhunter for Windows, Spyhunter for Mac, Malwarebytes, etc.), keep your operating system up to date, and be careful.
Automatic Malware removal tools