PC Optimizer Pro is a commercial registry cleaner. It scans and detects PC registry and "privacy" issues and then asks for payment like all commercial registry cleaners do. However, it uses overly aggressive tactics for displaying the detected problems. For example, PC Optimizer Pro displays missing files in download history as a "problem" though it is of no concern for PC performance, stability or security. It will also display files in browser cache as "privacy" or "performance" risk, which might be completely opposite. Although browser cache might be used to investigate PC owner behavior, deleting it would reduce performance of loading often visited websites.
The more funny part of PC optimizer Pro is that it claims to free "valuable disk space" by deleting missing shortcuts (Which take several kilobytes of space at the most). For example on a scanned machine it might show 35 problems of "Junk Files" that will save 29 kilobytes of space. And these "problems" are summed as if they are all equal.
Thus it is no wonder that PC Optimizer Pro will show that your PC has several hundred of issues. In many cases all of them can be ignored and you should not purchase a full version of this program. If you need registry cleaner, try using CCleaner or similar tool for starters.
In case you detected PC Optimizer Pro installed on your computer without your consent, check if you have installed new programs recently. It might have been installed with some sort of freeware. I recommend Spyhunter and Malwarebytes Anti-Malware scan if you can't figure out how this software was installed. You might wish to uninstall it from control panel or use revouninstaller to do that if installer is broken. This software was listed as PUP in the past by Microsoft, though removed from database at the moment.
PC Optimizer Pro name is similar to Optimizer Pro, which is installed with adware and trojans and is more dangerous.
Automatic PC Optimizer Pro removal tools
We might be affiliated with some of these programs. Full information is available in disclosure
PC Optimizer Pro screenshots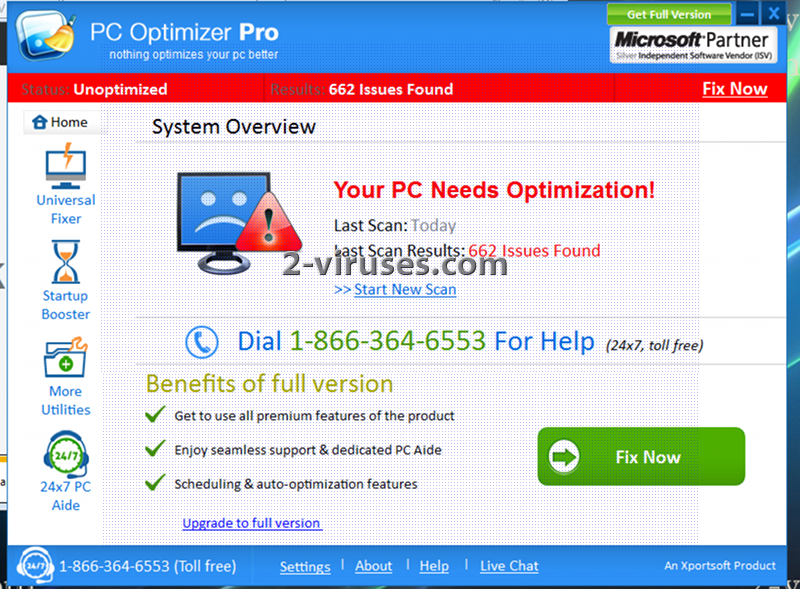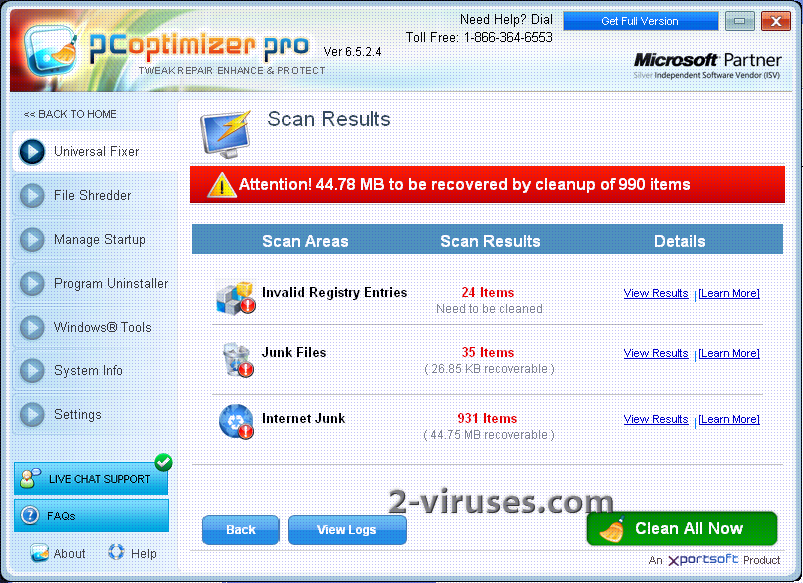 About the author