Advanced System Optimizer by Systweak advertises itself as an "easy-to-use solution for all of your Windows PC optimization needs". ASO can be considered to be a potentially unwanted program (PUP). It is probably not dangerous to use, but you should be aware of the problems it has, as well as the alternatives to it.
Advanced System Optimizer Pup quicklinks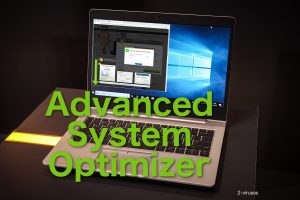 Advanced System Optimizer is not too bad compared to other "optimizers" because it does not try to scare people quite as much. It is still just as useless, though. We have already written about a few other Systweak applications. They are not viruses either, but they have been considered to be potentially unwanted applications, some of it due to the unethical distribution.
What does Advanced System Optimizer do?
One on your PC, and every time you turn it on, Advanced System Optimizer will scan your system for you and tell you about all the problems that it found. Advanced System Optimizer does not offer anything that you couldn't manage on your own, except try to sell you a program. This program is mostly just an interface for Windows that simply calls functions already existing on your PC for you.
For example, defragmentation: it is advertised as a feature of Advanced System Optimizer, but it's already done by Windows automatically. You really don't need to be paying for it. The same applies for creating a files backup, getting rid of junk files, checking your hard drive for errors, encrypting your files so that they cannot be viewed without a password, managing startup programs and uninstalling programs, updating drivers, muting notifications (that seems to be the only thing that Game Optimizer does), even antivirus functionality. All of these things can be done using plain Windows. The functions are built in.
If you do want to use Advanced System Optimizer to accomplish tasks and to fix the "problems" that it detected, you will need to buy it for a bit under $40.
Is ASO useful?
ASO does not promise that it will improve the performance of your computer in its End User License Agreement. Though honest, this is a little different from what was marketed on their website:
"Use this brilliantly programmed tool for your PC and you never have to complain about a slow PC again."
You can do everything that Systweak's Advanced System Optimizer does and more by using the inbuilt Windows functions and a few online guides, without having to pay any money. The only reason to use Advanced System Optimizer seems to be for its user interface if you dislike the normal Windows interface.
Is ASO dangerous?
No, not really. Advanced System Optimizer is not a virus. It might be a potentially unwanted program,  and a few antivirus programs do detect it as such.
The registry "fixing" function could be a problem. Although Microsoft allows you to edit your registry, it stands against registry cleaners. There is no reason to think that cleaning the registry improves PC performance, but there is a small risk of damaging the registry. Do not be alarmed by registry cleaners' scan results, either: even a new installation of Windows needs its registry fixed according to Advanced System Optimizer.
The program tries to present everything it perceives as a problem as something that's objectively bad, causing anxiety to inexperienced PC users who might believe that the problems that Advanced System Optimizer found are actually serious (even when they are not, for example, here is an explanation of why people allow Web cookies). This tool, like many other system optimisers, grasps at straws to present everything as a problem that their paid version can fix.
For example, the EULA of Advanced System Optimizer tells you that you agreed to make and test a complete system backup before using ASO. Did you? Also, Systweak disclaims any promised or implied fitness for any purpose, accuracy of scan results, of lack of viruses, as well as the ability to prevent viruses and Trojans. This is all just being extra careful, so it absolutely does not mean that Advanced System Optimizer is any kind of malware. But the takeaway is that an optimiser has the power to severely negatively affect your system.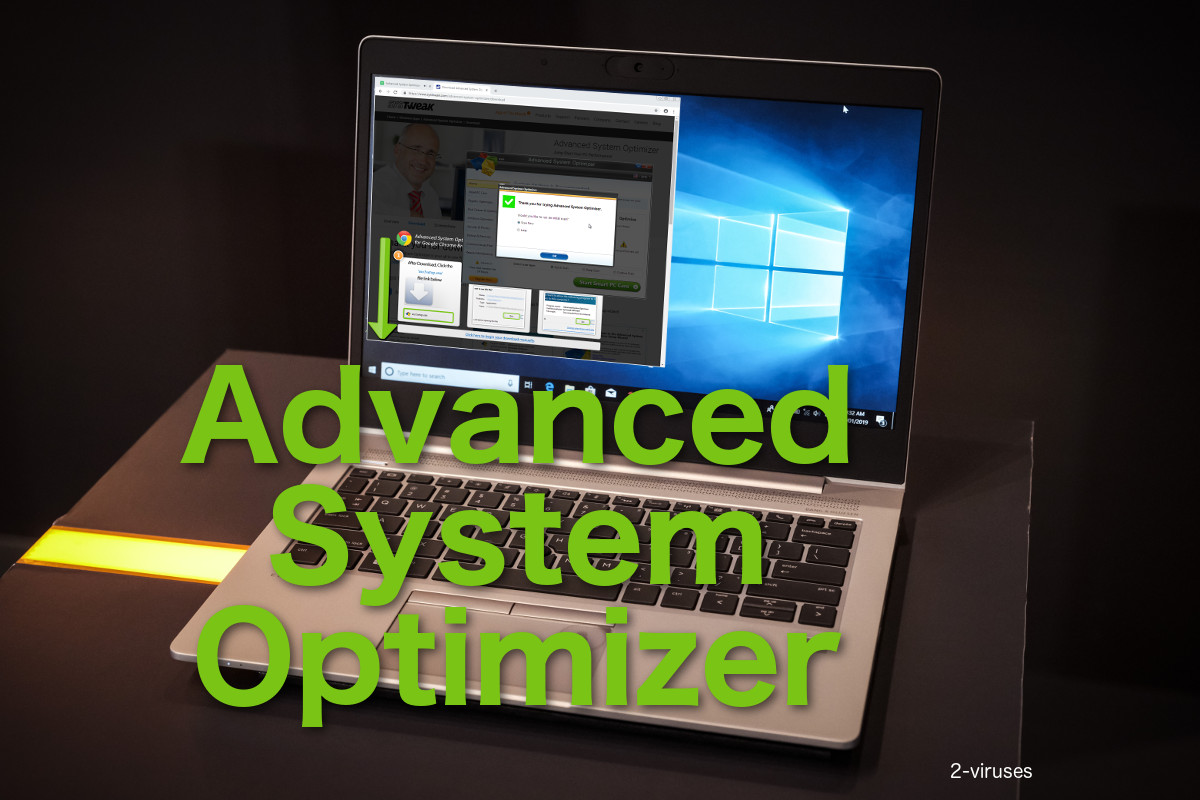 The distribution of ASO
Advanced System Optimizer can be downloaded from their main website. It can also be found bundled with other programs. The other Systweak programs could also be found in bundles. This is a bit problematic because it might result in people installing some programs unintentionally. Promoted applications are not always clearly labeled, and most often are installed by default, which means that it falls on your shoulders to carefully read all the options in an installer and hunt down and deselect any promotional software that you do not want. This method of distribution does not inspire trust because it is often used by malware (especially adware and browser hijackers).
How to remove Advanced System Optimizer
Now that you are aware of the risks, you can keep using Advanced System Optimizer if you like it. But if you decide to uninstall it, you can remove it manually from the Control Panel. It's still a good idea to scan your machine with an antivirus (for example, malwarebytes) to make sure that no other threats are on your computer.
How to remove Advanced System Optimizer PUP using Windows Control Panel
Many hijackers and adware like
Advanced System Optimizer
install some of their components as regular Windows programs as well as additional software. This part of malware can be uninstalled from the Control Panel. To access it, do the following.
Start→Control Panel (older Windows) or press Windows Key→Search and enter Control Panel and then press Enter (Windows 8, Windows 10).
Choose Uninstall Program (if you don't see it, click in the upper right next to "View by" and select Category).
Go through the list of programs and select entries related to Advanced System Optimizer PUP . You can click on "Name" or "Installed On" to reorder your programs and make Advanced System Optimizer  easier to find.
Click the Uninstall button. If you're asked if you really want to remove the program, click Yes.
In many cases anti-malware programs are better at detecting related parasites, thus I recommend installing Spyhunter to identify other programs that might be a part of this infection.
Automatic Malware removal tools