Movie-streams-online.com is a dangerous site that, instead of offering free films and TV shows, leads people to a subscription scam. Movie-streams-online.com claims that users must create a free account to watch movies. It promises that there are no charges. Then it opens the signup page for a media subscription site that, likely, doesn't even have the movie that Movie-streams-online.com promised. Although users are repeatedly reassured that everything is free and there are no hidden fees, their credit cards are charged money – up to $60 a month.
Movie Streams Online Com quicklinks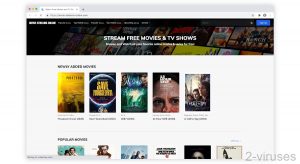 About Movie-streams-online.com:
Type of threat
Scam.
How Movie-streams-online.com tricks people
Offers free movies,

asks a free account to be created,

opens a subscription signup page,

the info from the page is used to sign people up for recurring payments.

How to avoid malicious ads
Use ad blockers and anti-malware tools,

be careful on sites that show pop-ups,

ignore pushy and aggressive webpages.

How to deal with Movie-streams-online.com
Make sure there's no malware on your computer,

reset your password if needed,

cancel your membership,

ask your bank for advice.
The problem with Movie-streams-online.com
Free movie site?
You may have landed on Movie-streams-online.com after you searched for a way to watch a movie for free. Maybe you searched for the movie itself or maybe you looked for a well-known pirating site. Either way, you somehow got redirected to Movie-streams-online.com.
Movie-streams-online.com is a site for watching movies for free. I am not here to tell anyone to not pirate movies, that's none of my business. That said, I'm just not sure that Movie-streams-online.com even has any movies on it. It claims that it embeds Youtube videos. Personally, I only encountered stills and fake videos.
Anyway, at first glance, Movie-streams-online.com looks refreshingly free of the numerous ads that plague other pirating sites. It looks safe and attractive. That's a false impression.
I'm here to talk about the ads that Movie-streams-online.com uses to trick people into revealing their credit card info to a site that abuses it. If you uncritically follow Movie-streams-online.com's instructions, you may end up losing money (up to $60 a month) to a subscription scam.
Very deceptive advertisements
If you try to watch a movie on Movie-streams-online.com, the video starts playing, but then you are told to "Activate your free account" to "Continue to watch for free". You're promised that, after signing up, you get unlimited movies and TV.
Then you're asked to type in your email address and password (and I really hope that nobody typed in their actual email password), then you are taken to a form to fill in your payment details, including your name, address, and credit card number for "Account verification". You are told that there are no hidden fees and that you'll get to instantly stream in HD quality.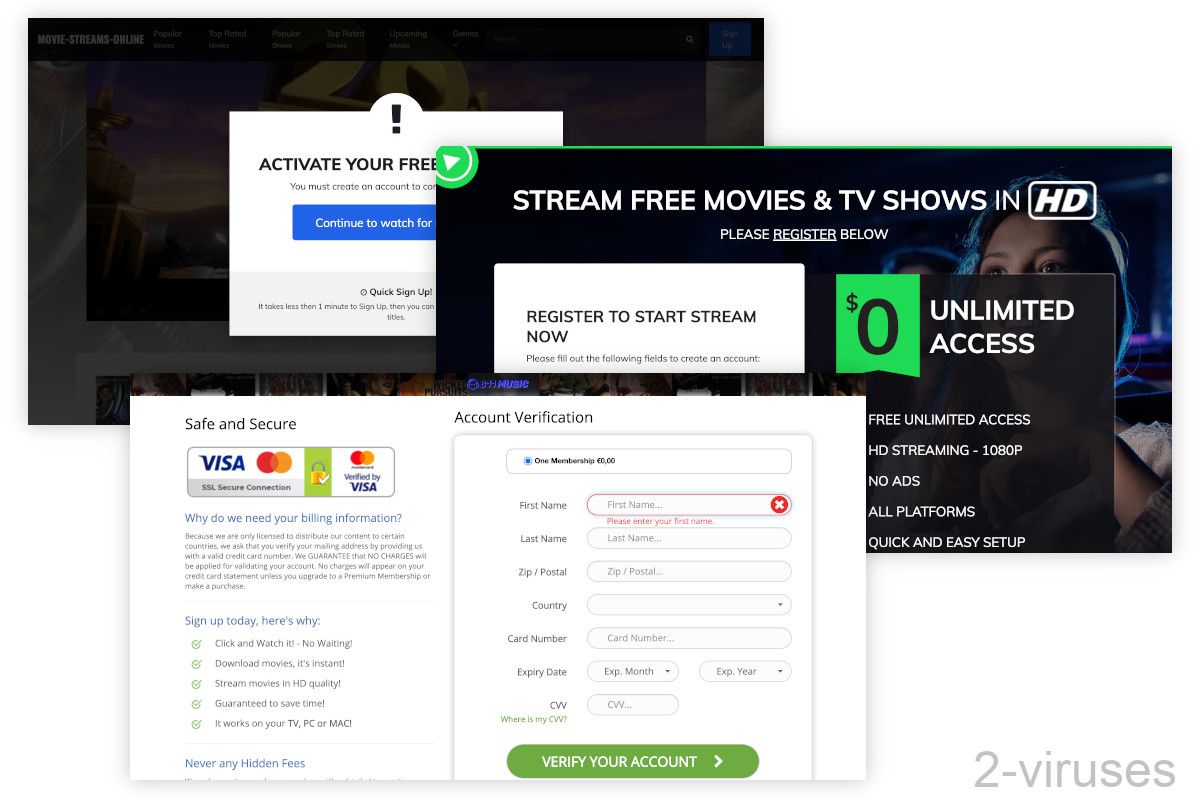 This page is actually the signup page for a streaming service, such as Gr8plays.com, Gamefazt.com, or Bookzenn.com. These sites are numerous. As a general rule, they offer a small selection of bargain bin-type movies, books, games, and music. They offer a "free" trial of around $1 that lasts for 5 days. After that, they charge you a monthly fee of around $60. There are some variants that cost only half that.
Check out the Trustpilot reviews for 611music.com – Trustpilot.com. People say they were charged money even though they never intentionally signed up.
Movie-streams-online.com is not the only fake streaming site. My-movie.club, Get-movies.club, Stream2watch, and other sites are the same way. If you find yourself in the same situation, on a site that looks a lot like Movie-streams-online.com, don't click the "Subscribe to watch for free" button and don't reveal your credit card info to unfamiliar websites. Rather, look for another website.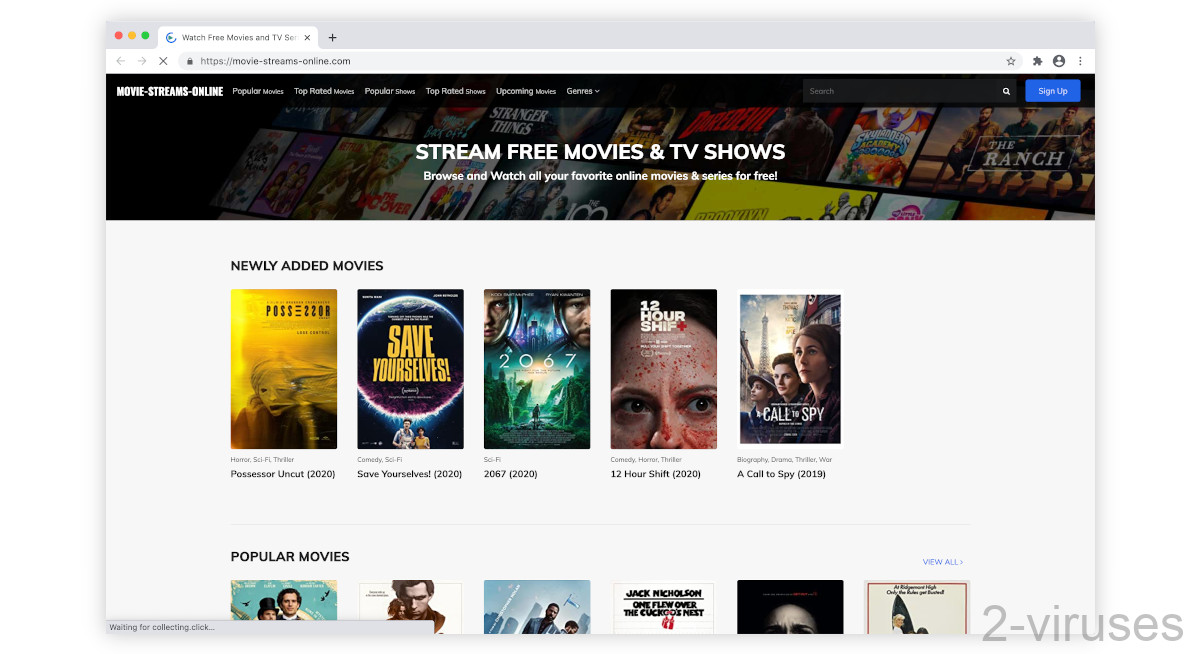 How to deal with the Movie-streams-online.com scam
Avoid malicious websites
If you have to deal with pop-ups often (and you probably do, if you pirate a lot), and if you don't yet have an ad blocker, you should really look into getting one. There are many dangerous and unwanted ads online, but many of them are delivered by a few advertising networks. You can avoid a lot of problems by just blocking those ads.
Anti-malware tools can also help. We recently wrote about the URL:Blacklist detection that some antivirus programs use to warn users about bad sites.
In addition, ba patient and careful when dealing with aggressive ads and pop-ups. Often, the sites themselves are not dangerous. They're trying to get you to sign up for something or to download something, so all that's needed to stay safe is to close unwanted pop-ups and ignore their calls to action.
How to deal with the Movie-streams-online.com scams
If you already signed up for Movie-streams-online.com, then don't delay:
If you used any real passwords of yours, reset them.
If you revealed your credit card details to a website, then cancel your subscription and contact your bank.
If you made up a new password when Movie-streams-online.com asked you to provide one, you're okay. But if you typed in one that you already use somewhere else, change it to a new one. Before changing the password, you may want to scan your computer with an antivirus tool, such as Combo Cleaner for macOS, Spyhunter for Windows, or whatever program you use, to make sure that there are no spyware infections that could catch the new password.
If you revealed your real email account, then be careful of scam emails. If scammers know some information about you, they can craft special scam messages and make them quite believable (Spear phishing).
Dealing with your payment info being leaked is a bit more complicated. You could write a firm email to the site where you signed up. But I can't promise that they'll listen to you. It might be best to just ask your Bank what to do. Sometimes people just get a new card
Automatic Malware removal tools