MacClean is a potentially unwanted application that's separate and different from the MacCleaner tool that fake virus alerts promote online. This MacClean is a Mac cleaning utility promises to help you free up space on your computer, protect your privacy online and offline, and protect you from malware threats. Nevertheless, MacClean is problematic enough that some very reliable antivirus programs warn their users to avoid it.
Macclean Potentially Unwanted Program quicklinks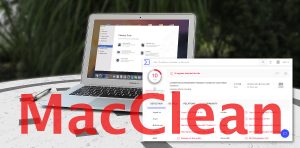 Is the MacClean cleaner useful?
MacClean is a potentially unwanted program that promises to remove junk files and improve your privacy:
Type of threat

Potentially unwanted program

Problems with the PUP

A false sense of privacy
System resources used on a useless program
Redundant features that are paid

How MacClean spreads

Ads online
Freeware bundles

How to remove MacClean

Uninstall the program
Scan your Mac with an anti-malware tool (Combo Cleaner)
If you go on the program's website, you'll see that MacClean has a list of features:
Freeing up space on your Mac.
Protecting the privacy of your browsing.
Protecting your Mac from cookie-modifying and backdoor-creating malware.
Erasing your activity history on a Mac.
Substantial protection against viruses and malware.
Helping you uninstall applications.
However, looking at them closer, MacClean seems to be a tool that focuses on deleting unnecessary files and the other features are just extrapolated from that (with the exception of the anti-malware feature). For example, MacClean deletes your cookies because those are numerous, unnecessary, and easy to delete. It can also delete language files, browsing history and other browser data, and file history. This saves very little space, a few hundred Megabytes at most. So, MacClean comes up with other explanations: maybe deleting those files helps you protect your privacy, or helps you stay safe against a very specific type of malware.
The feature descriptions of this application are not necessarily wrong, but it's important to keep in mind that MacClean is being as misleading as Searchencrypt and other browser hijackers when they promise to protect your privacy.
MacClean may delete your browsing history and cookies, but this will have very limited effects:
It will prevent the people on that same computer from seeing the browsing history, but your ISP can still see what everyone did, and most websites already use encryption to protect your privacy.
The sites you go to also don't care all that much if you delete cookies because they are not the only way you're tracked online.
Also, whatever files and history MacClean deletes, new ones will soon be created – because your browser needs them to work faster.
This program doesn't even do anything special and is very much like other Mac junkware. Remember that you can manually delete file histories and browser data, and your Mac already deletes unused temporary files periodically, which makes this program mostly redundant. Not to mention, MacClean is not nearly as good for your privacy as it would like you to think it is: it does almost nothing to shield you online and is about as useful as private (incognito) browsing. On top of all that, MacClean won't do anything until you buy the product, while other Mac apps offer these features for free.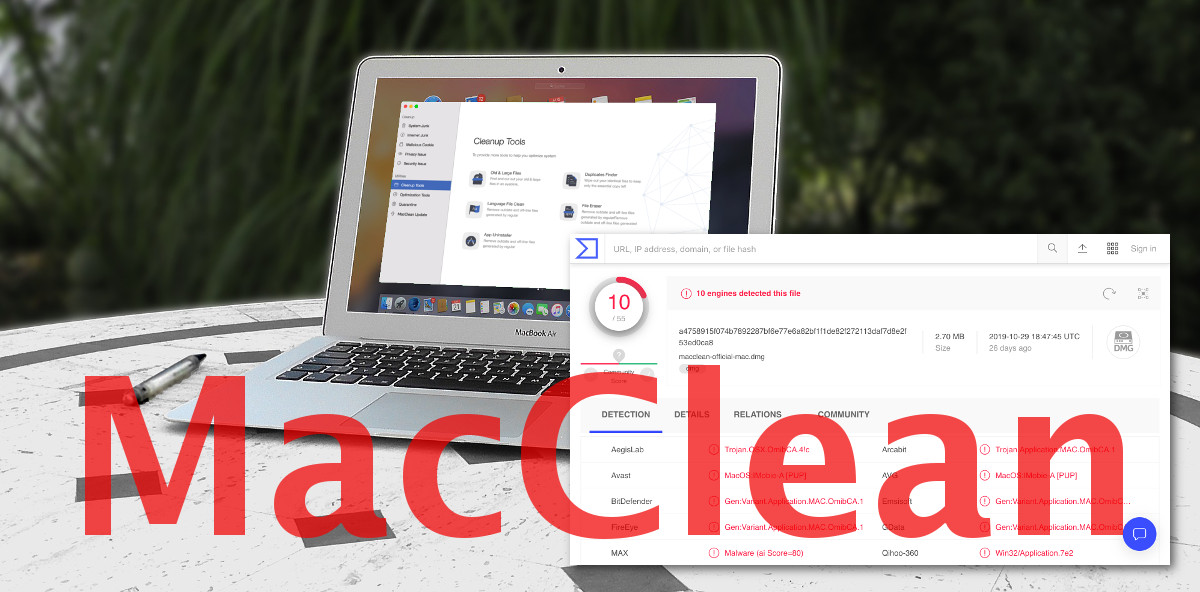 How does MacClean spread?
Generally, programs like MacClean use ads and bundling to reach users. The application MacClean does no have a great reputation and there are much better utility applications, so few, if any, people search for it on their own.
Ads for MacClean might appear on download sites and in security blogs – they're not necessarily endorsements, though. If MacClean is not accepted to advertise because of its reputation as a PUP and it being detected by anti-malware tools, it can still advertise with less legitimate networks and use adware sites like viralupdatestoday.com (the types that harass your browser and open new browser windows) to spread. PUPs worse than MacClean and malware use fake antivirus scans online, like 0fficial.info and 0fficial.online. Luckily, it does not appear as if MacClean uses it at the moment, which shows that it's not as dangerous as some other tools out there.
Bundling is when an application comes with another application, not as an explicit package, but as a main program and some additional offers. The additional offers are installed by default and their disclosures are hidden out-of-the-way so that you're unlikely to notice and refuse them. This is a tricky and misleading way to get users to install something without knowing about it. In this case, it's good to remember that MacClean is a third-party program that can be uninstalled without worrying.
Overall, there's a good chance that other PUPs (potentially unwanted programs) besides MacClean have found their way on your computer, so you might want to scan it, but there's no need to worry too much.
How to remove MacClean
You might find MacClean's anti-malware feature useful, although other anti-malware programs offer file-cleaning features for free. Anyway, MacClean won't steal your data or infect you with any other malware, so it's not malware itself – it's just a PUP. There are plenty of those that are actually way worse than MacClean, like  Super Mac Cleaner, Safe Cleaner for Mac, or Qbit Mac Cleaner – applications that display unwanted pop-ups, hide files in /Library and ~/Library folders that aren't deleted with the removal of the program, and even install shady applications in the background that later display fake virus pop-ups.
Still, if you want to delete MacClean, you can uninstall it manually or by using a program uninstaller/anti-malware tool like Combo Cleaner or another application that has more legitimacy than MacClean. If you do stop using it, don't forget to cancel your subscription.
Automatic Malware removal tools