Helpme.net is a website used by criminals posing as Microsoft technical support specialists. Their victims are convinced (usually on the phone) to go to that website and download and install a program that would give scammers control of their computer through remote access.
Helpme Net Scam quicklinks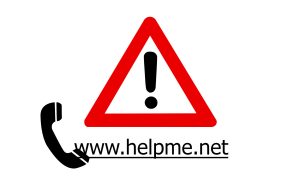 The scammers can then use that access for anything. They can install their own programs, plant malware, steal files and information.
This whole scheme usually starts with a warning online about your computer being infected and in immediate danger. Your data was supposedly being stolen, your drive was about to be wiped, or maybe your computer — about to be blocked. The warning probably had a phone number listed prominently that you were urged to dial immediately.
If you called that number and the person on the other side instructed you to go to helpme.net, not only is that person lying, but the security warning you saw was also fake.
Tech support scams that use helpme.net are still popular and totally illegal. Microsoft and other companies are fighting against them (scammers even get arrested!), but people Still fall for them. Slowly, awareness is spreading and, hopefully, the tricks that the scammers behind helpme.net employ affect fewer and fewer people. Let's make sure that they don't affect you.
Helpme.net is a red flag and following through with the scammers' requests can have dire consequences:
Symptoms of Helpme.net being dangerous

Helpme.net redirects to a remote access software site
Web search results for Helpme.net return pages discussing it being a scam

Possible damage

Money paid to the scammers
Malware installed on your computer
Private information exposed to criminals

How to avoid being tricked

Recognize fake security warnings by the alarmist language and extreme urgency
Know how to exit the browser (Ctrl+⇧Shift+Esc on Windows, Cmd+Alt+Esc on macOS)
Look up the phone number before calling

How to remove the damage

Monitor your credit card
Uninstall everything that the scammers had you install
Remove suspicious programs with anti-malware tools (SpyHunter)
Change passwords of your online accounts and activate 2-step verification
Remote access scam
Remote access can be very useful for working on your computer from your phone or another device, but it's also a huge security risk. Many of the worst viruses are installed on computers and networks by hackers using remote access.
These particular scammers use remote access tools to get on your computer and perform fake fixes while they are on the phone with you. They might imitate finding viruses, show you lists of errors. All this — to convince you that your computer is infected while they're posing as Microsoft helpdesk workers. They can install unwanted and even dangerous software on your device. But before any of that, they need access to your computer.
The helpme.net site is used to direct people to whatever remote access software the scammers use at the time. The software itself is legitimate and applied in many situations that have nothing to do with scamming. To be safe against illegitimate access, make sure to either secure your access as much as possible, or to uninstall the software while you're not using it. The power that the access gives the scammers behind helpme.net allows them to even cause petty revenge on people who refuse to fall for the scam: delete files, download viruses. Don't worry too much, though. As it is now, helpme.net won't infect your computer with anything, nor will they get your private information.

What comes before Helpme.net
The helpme.net website is a part of a scam. Generally, it's the next step of various fake security warnings. The warnings might try to tell you that your license key was revoked, that McAfee has blocked your Windows, or that your computer has been blocked — something dramatic, and always something that includes a phone number. If you call the provided number, you might be told to go to helpme.net, which will redirect you to LogMeIn, legitimate remote access software that is going to be severely abused by the scammers.
So, the fake warning had a phone number. The scammers use phone calls to give you instructions on what to do, from pressing the Windows key and R, going to www.helpme.net, to providing them with your credit card information so that you can pay for the fake support. Even after this is over, you'll receive calls from scammers with all sorts of offers. Phonecalls are great for the criminals behind the helpme.net scam because you're not given any time to do research, to look up the number, or to question the instructions.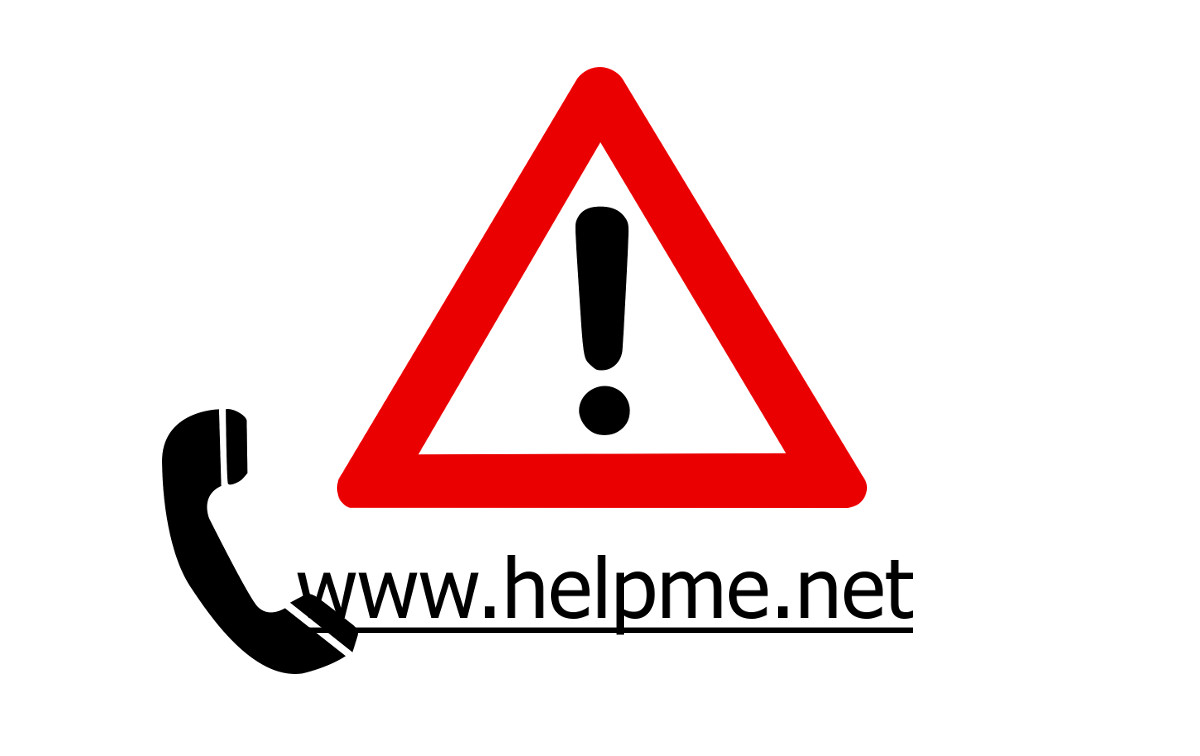 How to avoid scams like helpme.net
The scams that lead people to helpme.net often come in the form of malicious websites. The sites are impressive, with a voiceover reading out an ominous warning. They might even look like a part of your operating system with the way that the browser refuses to close and hides the user interface. If you find yourself in that situation, with your screen locked by a fake warning, know that you can still control your browser and the other programs by using the task manager, which can be called with the Ctrl+⇧Shift+Esc command on your keyboard.
Malicious websites are often found thanks to malicious ads, but the ads can be shown almost anywhere. There isn't much you can do, other than be careful and not trust anything. For most people, malicious ads are a rarity, or only confined to a few shady websites, but some are subjected to them all the time. If unwanted redirections and intrusive pop-ups are an everyday occurrence to you, your device might be infected with adware. If your warnings don't originate in the browser, they're also likely malware. Uninstall malicious programs and see if the situation improves. If you own antivirus program can't detect anything, there are a few possibilities:
Your computer is clean (though your browser might still be infected — check this guide).
Your antivirus program is not good enough. You can use another one, like Spyhunter, but you really should have a good antivirus program installed. Does yours have all the newest updates installed? Outdated software is a big security risk that's exploited by some very harmful malware.
The malware is very sophisticated. It might be disabling the antivirus programs. This one is unlikely, but try using safe mode to scan, or performing and in-depth scan.
And remember, a genuine warning from your operating system won't include a phone number to call tech support. Seek out the official support forums, ask for help there. If the scammers behind helpme.net managed to get into your computer, uninstall everything they got you to install and block their numbers. If you've revealed your banking details to them, let your bank know immediately. And even when you're part-way through a process, remember that there's no shame in being suspicious and quitting if you're not given a reason to trust the other person.
Automatic Malware removal tools