Search.anysearchmac.com claims to enhance browsing experience and improve web search results. Unfortunately, we found that description to be incorrect. This positioning of Search.anysearchmac.com is done only to trick users into thinking that this tool is legitimate, so they wouldn't remove it from computers. In reality, it is clearly unwanted and even malicious tool that falls into the category of browser hijackers.

Anysearchmac Mac Malware quicklinks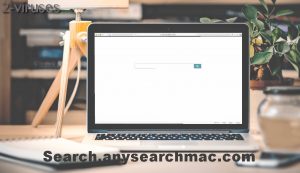 So if you have recently discovered that Search.anysearchmac.com was set as your homepage and new search and you didn't do it by yourself, we suggest switching to an alternative web browser right now – this will protect you from more severe cybersecurity problems.
Then, you will have to completely remove Search.anysearchmac.com virus from your computer. We will help you to do that – in this article, you will find detailed instructions on how to remove Search.anysearchmac.com from Mac. Also, we will inform you about the various features of this virus, as well as methods used to distribute it.
Search.anysearchmac.com – Safari Hijacker
You already know that this infection can only affect computers running Apple iOS. It operates as a browser extension and it is only compatible with Safari web browser. So what is needed in order to infect your computer – add this extension to the extensions list on Safari. Also, there is a version of this virus for Microsoft Windows. It is called Search.anysearchmanager.com.
Once that is done, Search.anysearchmac.com will automatically be set as your homepage and default search engine. Eventually, you will be using this website more often from now on. And we do not suggest to do that.
Even though Search.anysearchmac.com looks like a regular search engine – clean and neat design, good user interface, in reality, it is dangerous. If you search for something using this website, you can expect to receive results that are not very accurate and leads to websites that can be owned by various cyber criminals. That's because Search.anysearchmac.com customizes search results and inserts links to affiliated websites.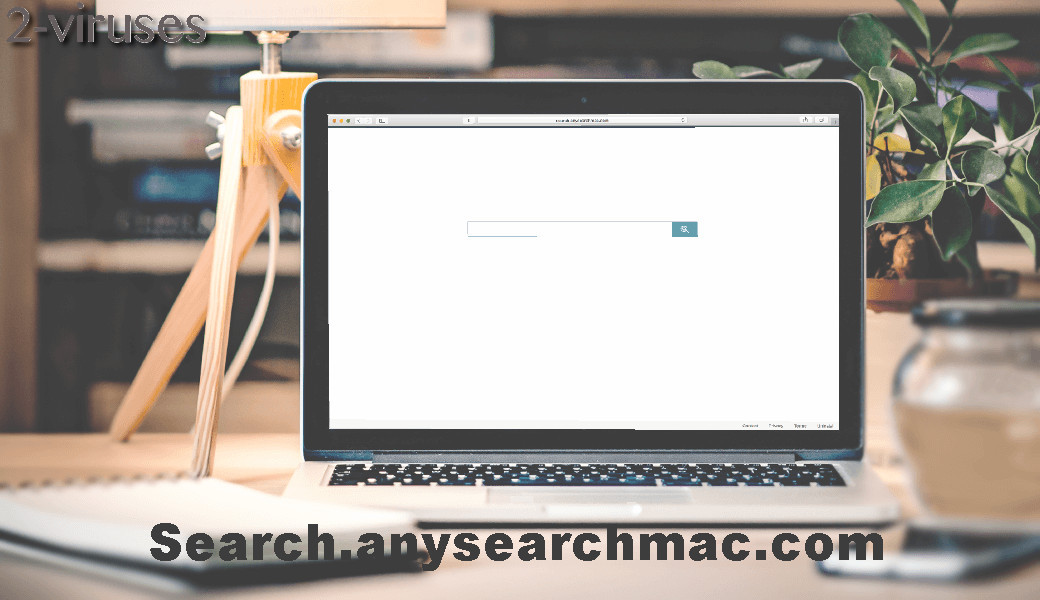 Also, all information revealed to Search.anysearchmac.com will be collected and might be transferred to third parties later on. So if you submit some of your personal data there, it can be easily leaked and that's extremely dangerous.
If Search.anysearchmac.com is active on your Safari browser, you can expect to experience various additional advertisements and redirects to other websites. In addition to that, other potentially unwanted programs can be infiltrated into your system, so it would be wise to remove Search.anysearchmac.com as soon as possible.
How Search.anysearchmac.com Infected Your Mac
Apple computers have the reputation of being resistant to various viruses, but that might have been true a long time ago. Nowadays there are plenty of computer viruses that can attack Apple computers – Search.linkeymac.com, Mac.advancesystemcare.co, Mac Space Reviver, and so on.
All of those infections usually are distributed attached to other legitimate software that can be downloaded from the Internet. So when you download some specific application from the Internet, always be very careful during the installation – malware can be bundled even with the legitimate programs.
Also, there is a chance to get infected with Search.anysearchmac.com only by clicking on a web ad or opening an attachment to spam email, so you are never sure where it can come from. For that reason, we recommend keeping your computer protected by professional anti-malware software. Take a look at the review section to select the program that fits your needs the best.
Effective Method To Remove Search.anysearchmac.com
In order to effectively eliminate Search.anysearchmac.com from your Mac, you have to scan it with Combo Cleaner or another professional Mac anti-malware tool. Those programs are effective in eliminating malware, so you won't have any problems with Search.anysearchmac.com or other malicious applications anymore.
So all you have to do, is download Combo Cleaner, install it and scan your system.Or you can check Search.anysearchmac.com removal instructions provided below.

Automatic Malware removal tools
How to remove Search.anysearchmac.com Mac Malware from Safari:Top
Remove malicious extensions
Click on Safari menu on the top left corner of the screen. Select Preferences.

Select Extensions and uninstall Search.anysearchmac.com Mac Malware and other suspicious extensions.

If your homepage was changed, click on Safari menu on the top left corner of the screen. Select Preferences and choose General tab. Enter preferable URL to the homepage field.

(Optional) Reset your browser's settings(older versions)
If you are still experiencing any issues related to
anysearchmac Mac Malware, reset the settings of your browser to its default settings.
Click on Safari menu on the top left corner of the screen. Select Reset Safari…

Select which options you want to reset (usually all of them come preselected) and click on the Reset button.

If you cannot reset your browser settings and the problem persists, scan your system with an anti-malware program.