4anime.to is a website for watching and downloading anime. It's free and pleasant to use, however, it has a few problems. It's not legal and it shows ads for dangerous content. While 4anime.to is far safer than many pirating sites, it is important to keep your guard up. Be careful, use anti-malware apps to protect yourself from malicious ads and potentially unwanted programs. Be careful of fake 4anime.to sites and apps. Consider using legal sites to watch anime.
4anime To Ads quicklinks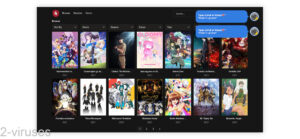 About 4anime.to:
Classification
Adware.
Problems with 4anime.to
It shows ads for dangerous content,

it is not a legal site,

4anime clone sites are more dangerous than the original.

Examples of dangerous ads on 4anime.to
Fake virus alerts,

potentially unwanted programs and apps,

articles promting get-rich-quick schemes and suspicious medical products.

How to stay safe on 4anime.to
Use legal sites when possible,

use ad blockers and anti-malware apps (such as Malwarebytes) to avoid dangerous advertisements.
Is 4anime.to safe?
4anime.to is a pirating site
4anime.to is pirating website. Sometimes, it triggers virus detections. In addition, some folks online say that 4anime.to is dangerous. So, should you avoid it?
4anime.to is a pirating site for streaming and downloading anime. It's illegal. However, you probably won't get in trouble for using it. It depends on which country you're in (in some countries, copyright infringement letters may be sent to pirates). But, most likely, you'll be fine if you use it.
Not that we endorse using it. There are legal websites to watch anime on.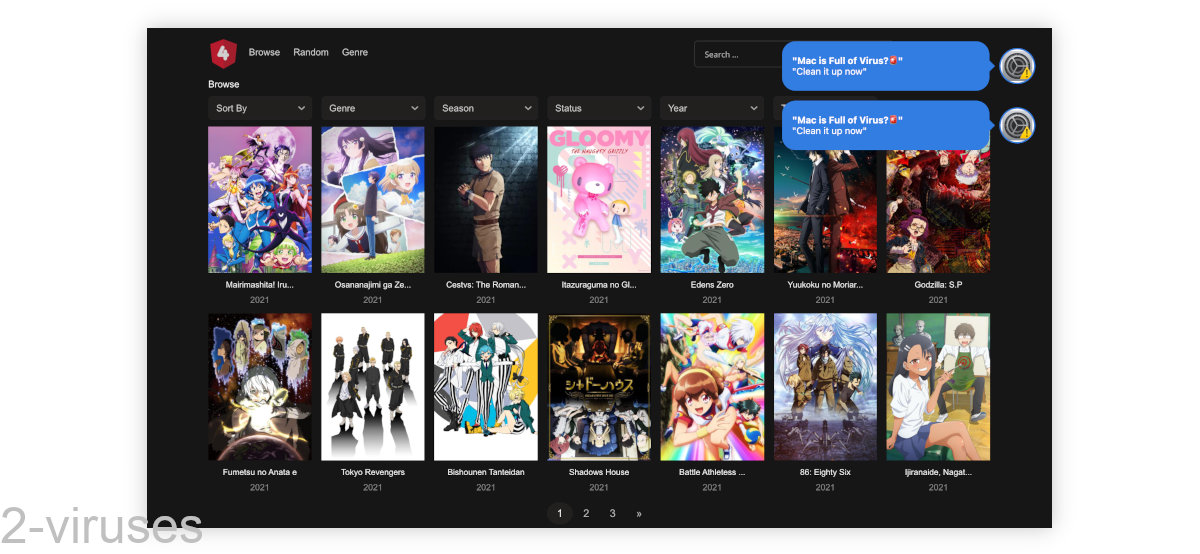 It shows unsafe advertisements
4anime.to is supported with ads and donations. Donations allow the site to show modest numbers of ads, which does make 4anime.to much safer and more bearable to use than many other pirating websites, like Kissanime and MoviesJoy.
However, 4anime.to is not completely free of ads. It shows advertisements for junkware, get-rich-quick scams, fake news, suspicious medical products, tech support scams, subscription scams, etc.
Here are some examples of ads that I got on 4anime.to:
Ads implied that there are viruses on my Mac. The ads ended up being for MacKeeper, which is a dubious Mac cleaner.
Another ad was for a get-rich-quick scheme that took me to Ezcfds, a new and completely unknown trading platform.
A fake scare article about the elderly being denied treatments – this ended up being an ad for Cardiline, a suspicious supplement.
Other users of 4anime.to say that they got pop-ups about their device being infected with viruses. These are malicious ads – fake virus alerts that promote scam apps.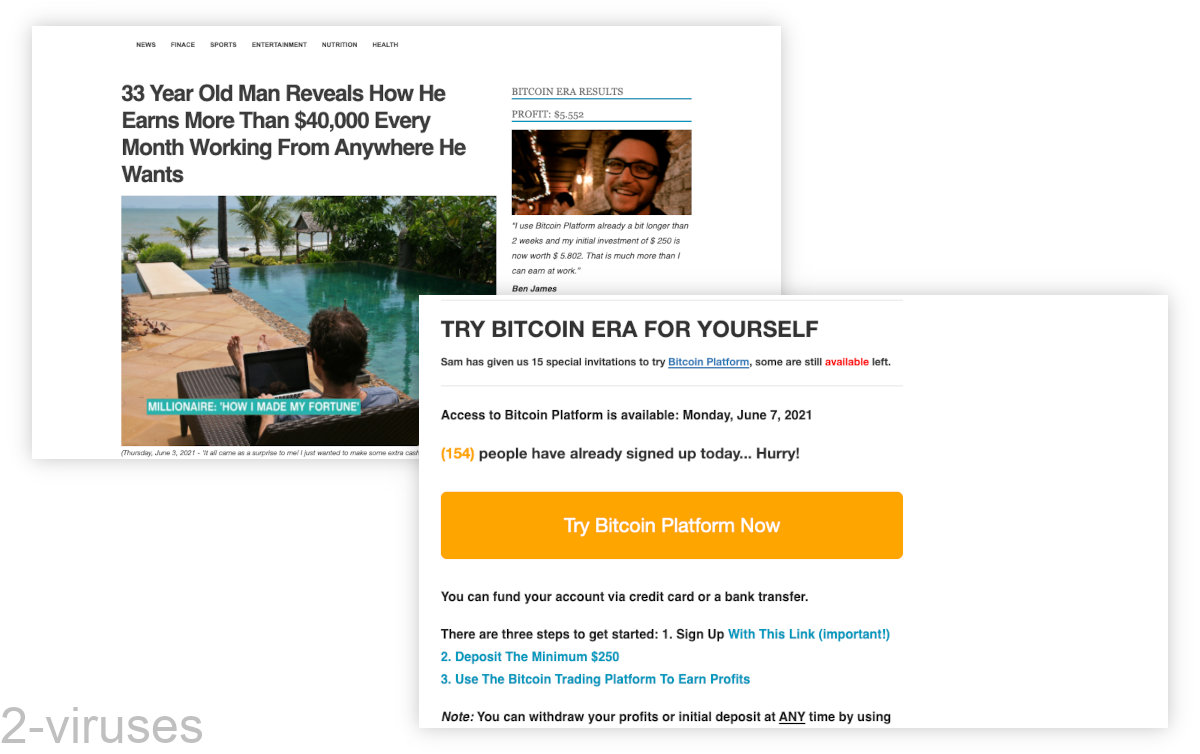 Needless to say, 4anime.to shows some dangerous advertisements. The ads try to scare people into buying various unhelpful products. They can result in real financial harm. For example, some of the apps promoted by the fake virus alerts, like Calendar Guard, cost 129 dollars.
4anime.to shows ads as little notifications, so as long as you don't click on them, you're fine. But it might also open ads without you clicking on them, so watch out.
As some of the ads that 4anime.to opens lead to dangerous sites, they can cause your antivirus program to show warnings (if you have an antivirus app installed). It's fine as long as your antivirus program closes those malicious sites. Just remember – some bad sites will slip through the filter. That your antivirus doesn't block a site does not mean that it's safe.
4anime clones
While 4anime.to is relatively safe for a pirating site, there are many clones that are quite a bit more dangerous.
When you're navigating to a website, type its into your address bar to visit it directly. Create a bookmark for it (press Ctrl+D on Windows, Cmd+D on macOS) to add it to your home/new tab page.
If you ever used search engines to find 4anime.to, you might have noticed that many close sites show up in the results: 4anime.biz, 4animes.org, 4anime.site, 4anime.ch, 4anime.fun, 4anime.ws, etc. These sites work, but they tend to show more ads than 4anime.to.
There are also various fake 4anime.to apps on the App Store and the Play Store. They may or may not work, but they're definitely not official. It's best to avoid such apps. Don't let them on your phone or tablet, as on top of showing more ads than 4anime.to does, they collect your personal data.
How to stay safe on 4anime.to
It would be best to avoid pirating as much as possible. Illegal streaming sites show dangerous advertisements. Pirated software sometimes is infected with malware, such as Djvu or CobraLocker ransomware.
If you still wish to visit 4anime.to, then it's helpful to use a good anti-malware program, such as Malwarebytes, as well as an ad blocker to stop malicious and unwanted sites from opening in your browser.
While 4anime.to is only mildly dangerous at the time of writing this, it could change in the future. If 4anime.to changes for the worse, look for safer alternatives.
Automatic Malware removal tools