Yesmovies is a movie streaming site that lets you watch pirated content for free. Watching movies on it might not necessarily be illegal, but it's still bad for your cybersecurity because of the harmful ads that it shows.
Yesmovies is free because it relies on ads to make money. Many of those ads lead to scams, potentially unwanted software, and even malicious software.
Yesmovies Ads And Pop Ups quicklinks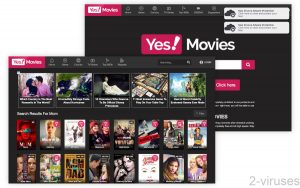 About Yesmovies in short:
Threat type
Adware.
Problems with Yesmovies
It's a pirating site,

it shows controversial and potentially unsafe ads,

it makes the ads difficult to avoid.

How to avoid dangerous ads on Yesmovies and other sites
On sites that show aggressive ads, block them with ad blockers,

use anti-malware programs to block malicious sites,

avoid sites that show dangerous ads.

How to remove malware
Uninstall suspicious programs, apps, and extensions manually or with antivirus tools (Spyhunter for PC, Combo Cleaner for Mac, others),

block notifications from unwanted sites.
How Yesmovies can be dangerous
Pirating websites
There are quite a few Yesmovies sites: Yesmovies.ag, Yesmovies.to, Yesmovies.so, Yesmovies.gg, Yesmovies.lol, Yesmovies.mom, etc. All these sites are very similar, from what I saw. They're streaming sites for movies and TV shows and they let you watch content for free.
I can't tell you whether using pirating sites is safe. Different countries and states have different laws about this stuff. It is up to you to weigh the risks. However, in the United States, most people say that streaming content is not illegal, even if it is piracy.
Of course, Yesmovies claims to take copyright very seriously and says that it only offers search services. It says that its content is provided by third parties and is not actually stored by Yesmovies, which may shift the legal responsibility off of its shoulders.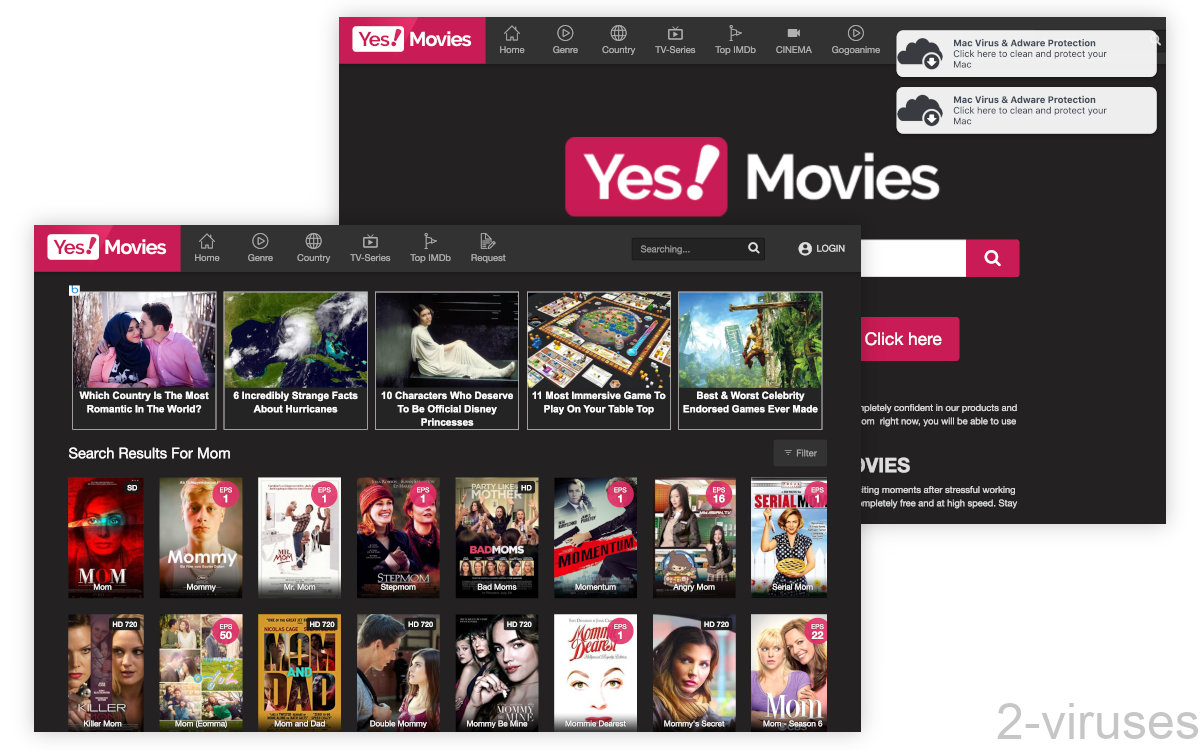 Malicious ads
When checking out Yesmovies, I encountered a lot of pop-up ads: ads that open in a new browser tab. Some of these ads were potentially problematic:
Ads for gambling sites. Some consider betting ads to be risky to children and contribute to problem gambling.
Browser hijacker, adware app, and other malware ads. Such ads appear as warnings to update or install software, or even as security warnings.
Ads for scam crypto trading schemes, like Bitcoin Revolution, Bitcoin Era, and others. These ads usually look like news articles on legitimate outlets, such as Forbes or BBC (example – Worldwide-breakingnews.com). Those articles are fake, though, and they only use the names of known sites to appear trustworthy.
Ads for malware, such as the Shlayer trojan that is spread by fake Flash Player updates (like the one in the illustration below).
Don't interact with these ads. Instead, just close them.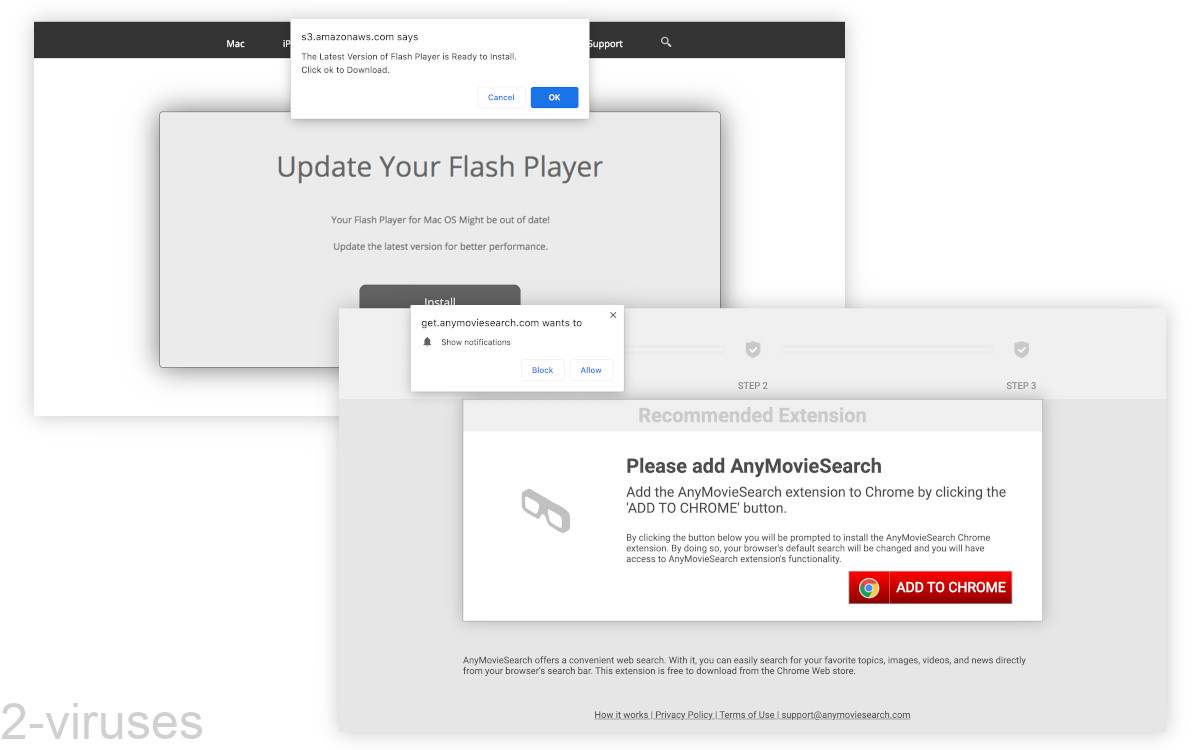 Yesmovies may offer you to pay for a VIP membership to avoid the ads.
How to stop Yesmovies ads
How to avoid getting infected
The ads on Yesmovies appear after you click anywhere on the site and there's no way to avoid clicking on them while using the site normally.
You could use an ad blocker, but some pirating sites don't like their users blocking ads because then they don't make as much money. Besides, some ads get around ad blockers.
You could also use anti-malware apps because they can block malicious sites for you. This wouldn't get rid of all of Yesmovies' pop-up ads, but it would stop some of the more dangerous ones. However, some anti-malware apps consider Yesmovies to be malicious. You would have to add Yesmovies to the exceptions list.
It would be safest to stop using Yesmovies and to use legal websites instead. They do cost money and their selection might not be as good as Yesmovies', but they don't open malicious redirects or try to get you to install malware.
How to remove malware
If you have interacted with the ads shown by Yesmovies, then you might have exposed your computer to malware.
Check all the apps, programs, and browser extensions that you have recently installed. If any of them are at all suspicious to you, remove them.
Use anti-malware apps Spyhunter for Windows, Combo Cleaner for macOS, and others to scan your software. If any apps are flagged as malicious or potentially unwanted, you should probably remove them.
Disable notifications from unwanted sites in your browser settings to stop certain pop-up ads from appearing on your screen.
If you signed up for any sites, especially those that asked for your payment info, thanks to ads on Yesmovies, then check if those sites are reputable at all. There are some scam sites that falsely promise to not charge you, such as those advertised by Amoviemedia.com. Don't lose your money to these sites.
Automatic Malware removal tools