The Unread-notification sites use notifications to show unwanted ads in people's browsers. The ads appear periodically and are marked with Unread-notification's address.
The Unread-notification sites are promoted online by pop-up ads. They open as new browser tabs and might look like video players. The Unread-notification sites ask visitors to allow their notifications, then they send ads to all subscribed web browsers.
The Unread-notification sites include Unread-notification.com, Unread-notification.xyz, Unread-notification.net, Unread-notification.cc, and Unread-notification.live.
Unread Notification Ad Spam quicklinks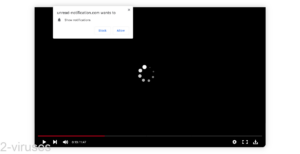 Unread-notification in short:
Threat type
Adware,

browser hijacker.

How Unread-notification tricks people
Unread-notification is advertised online,

it shows a fake video player to encourage visitors to allow its notifications.

What ads it shows
Unread-notification shows browser notifications on desktop or mobile browsers,

it shows ads for unrelated sites, though the ads are always marked with Unread-notification's address.

How to stop Unread-notification ads
Check your browser settings and remove Unread-notification's permission to send you notifications,

avoid sites that show aggressive ads,

use antivirus apps (Spyhunter for Windows, Spyhunter for Mac, Combo Cleaner for macOS, etc.) to protect your computer from malware.
Unread-notification asks to show notifications
Unread-notification.com and the other sites with the same name are advertising websites.
If you visit these sites, you might see a page like the one below: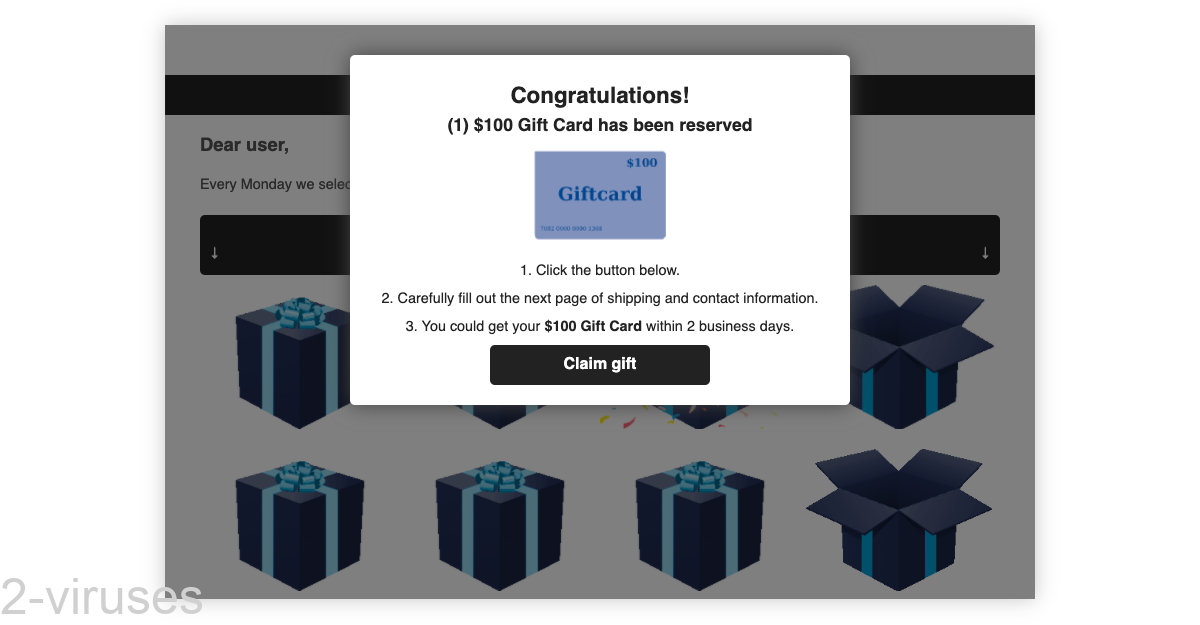 This is a fake gift card giveaway. It is a familiar scam, similar to the fake Win-gift.net giveaways. In my experience, the Unread-notification versions do not fully work as they don't lead anywhere.
But the people who encounter the Unread-notification sites don't usually visit on their own. Instead, they see pop-up ads in their browsers that promote the Unread-notification sites. In these cases, the Unread-notification pages look like video players: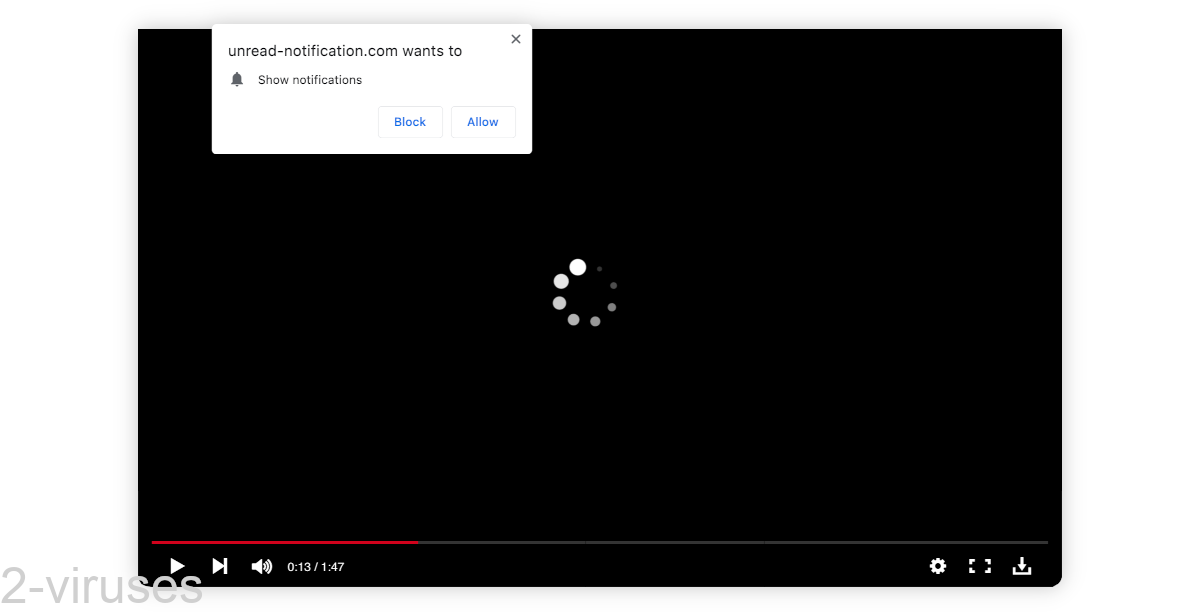 They ask visitors permission to show notifications. If you encounter such a page and click the "Allow" button, Unread-notification gets permission to show notifications on your screen via your browser – both mobile and desktop.
The Unread-notification sites are advertised online. They show up when visiting sites infected with malicious redirects. Redirects can infect old sites that fail to update their plugins.
Adware sites may also be promoted by illegal video streaming websites, such as 4anime.to. If you're on a video streaming site when you see the fake player by Unread-notification, it's easy to assume that it's part of the video streaming site.
How to stop ads from Unread-notification
Block notifications from Unread-notification
Open your browser settings for managing notifications:
Chrome – open Settings, scroll down to Site settings (under Privacy and security), click on Notifications.
Edge – open Settings, click Site Permissions, Notifications.
Safari – in the Safari menu, choose Preferences, Websites, Notifications.
Firefox – open Settings, Privacy & Security, scroll down to Permissions, and click on Settings next to Notifications.
In your list of sites that are allowed to send you notifications, there should be Unread-notification. There might be a few other addresses, as well.
Switch Unread-notification's permission from "Allow" to "Block". This tells your browser to disallow all notifications from the site. You can also choose to "Remove" the site. This tells your browser to forget about that site's notifications.
It might be that a few of Unread-notification's ads have accumulated. You will need to dismiss those ads. But rest assured that no new ones will be sent once you have blocked notifications from all sites that abuse them.
Avoid malicious sites
If an unknown website asks you to allow its notifications, don't. Only allow notifications from sites that you want to get messages from.
Think of it as sharing your email address or your home address. Only give it to those you trust and want to hear from.
Luckily, if you do allow unwanted notifications, now you know how to stop them. You can get ahead of ad spammers like Unread-notification by hiding all notification permission requests as described in this post.
You may want to block ads and malicious sites with ad blockers. This will help you avoid notification hijackers like Unread-notification.
Antivirus programs (such as Spyhunter for Windows, Spyhunter for Mac, Combo Cleaner for macOS, etc.) can also help you keep your device safe by blocking malware, adware, potentially unwanted programs, and some malicious websites.
It would also help to avoid the sorts of websites that show ads for notification hijackers: illegal sports streaming, other pirating sites. They show all sorts of harmful ads.
Automatic Malware removal tools