Mac Repair by TweakBit (aka MacRepair) is a program that is advertised as a Mac utility that frees up Mac resources and optimizes performance. However, it should not be trusted because it behaves like a scam: it's advertised as Apple-endorsed Mac software when it's not and it shows nonexistent errors and fake results to scare users. Mac Repair is scareware and nobody should spend money on this tool.
Tweakbit Mac Repair quicklinks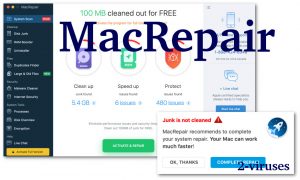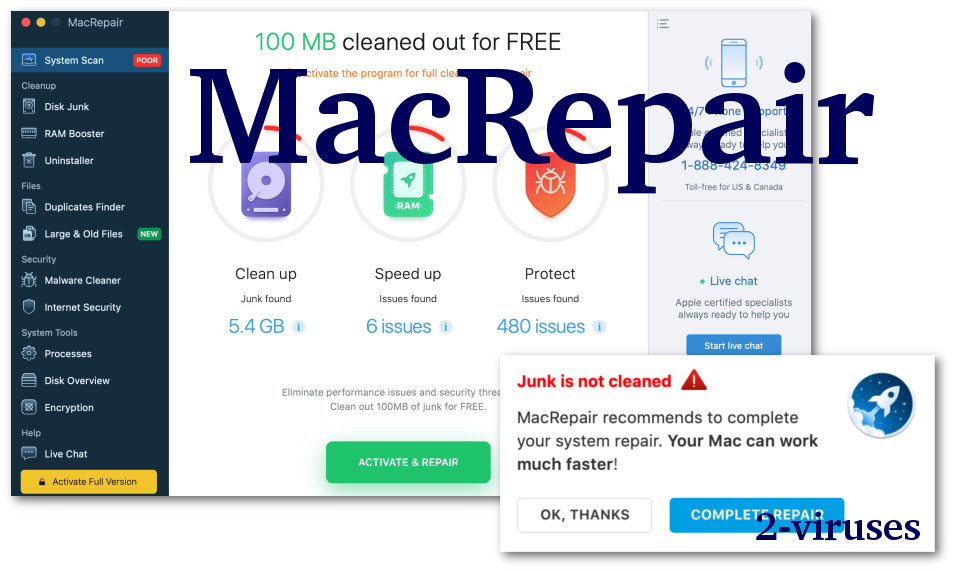 Mac Repair problems and removal:
Mac Repair (MacRepair) info

Downloaded from TweakBit.com
Support number 1-888-682-6995, 1-888-424-8349
Scareware, scam

Distribution and installation

Fake warnings about Mac memory problems download the program
Fake Apple websites recommend the program

Problems with Mac Repair

Dishonest installation
Fake errors and issues
Unhelpful and redundant features

Remove Mac Repair

Uninstall Mac Repair manually
Delete malware automatically (Combo Cleaner)
Block malicious websites
Ignore fake Mac warnings
Mac Repair uses deceptive ads
In this case, MacRepair is just what the program by TweakBit is called. It's not associated with any real or official Mac repair services. It's likely that this name was chosen to steal some authority from those services, though. If Mac Repair by TweakBit appears in web search results among such trusted websites as support.aple.com and ifixit.com, it makes TweakBit look better. But Mac Repair is just a third-party application that has nothing to do with the real Apple.
Mac Repair is also advertised using fake MacOS system warnings. One of them is a warning about processes that are slowing down your computer. It's a TweakBit webpage that shows a box made to look like a system pop-up talking about processes on your computer. It's completely fake.
TweakBit also has spoofed Apple pages – webpages deliberately made to look like Apple support (same menu, same colors, same font, layout – it's clearly a copy). These sites advertise Mac Repair. TweakBit also has fake Microsoft pages that advertise their PC tools, by the way.
Fake Apple support sites, fake MacOS warnings – these are tactics used by scareware, by scam applications, which is what Mac Repair is.
Ads and redirects online can open Mac Repair's sites. These can be ads on various software blogs (some that praise MacRepair), software download sites. Adware viruses and sites like Notification-list.com and Check-out-this.site also sometimes advertise Mac Repair by opening the fake memory alert pages. You can also receive links to Mac Repair in email and social media messages.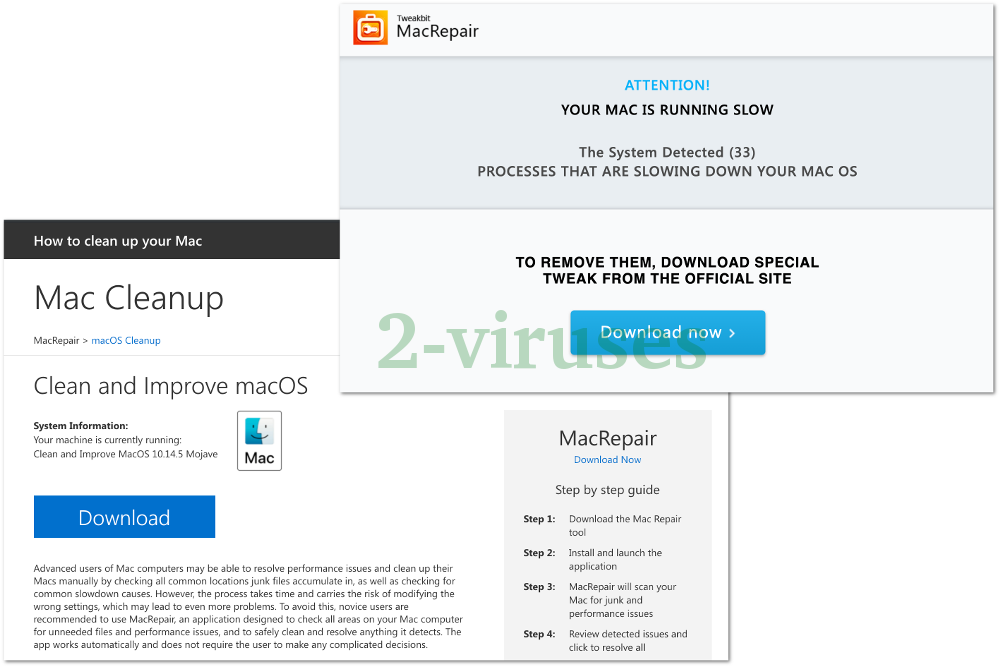 Problems with the Mac Repair application
Once it's downloaded and installed, Mac Repair starts scanning. It shows you fake errors, misleads you about what junk files are, and makes up results to make your Mac look like it's in a bad condition. Then, Mac Repair declares your computer to be in poor condition and in need of repairs. Meaning, TweakBit wants you to pay for Mac Repair so that it can pretend to fix the errors in your Mac that it itself made up. Mac Repair is as bad as other fake Mac optimizers, like Smart Mac Booster and Mac Tweaker.
Here are a few examples of Mac Repair's deceptive behavior:
It shows a warning that your Mac is almost out of memory; once you open Activity Monitor, you see that Mac Repair is plainly lying to you.
The program also lists useful files like cookies and browser data as "issues" and security risks – despite these files being used to speed up your web browsing.
Mac Repair promises that by deleting junk files it can free up Gigabytes of your data when there just isn't that much data to be deleted.
It offers some useless features, like a startup manager – something already accessible for Mac users for free.
It has a nonsense feature called a RAM booster – if Mac Repair does what it claims to do to free up memory, it will slow down your Mac. MacOS knows how to manage its memory. That's the job of an operating system.
The MacRepair application is detected only by a few anti-malware programs right now, as it is still relatively new. Other tools by TweakBit don't fare so well: Driver Updater, PC Repair Kit are recognized quite well as malware.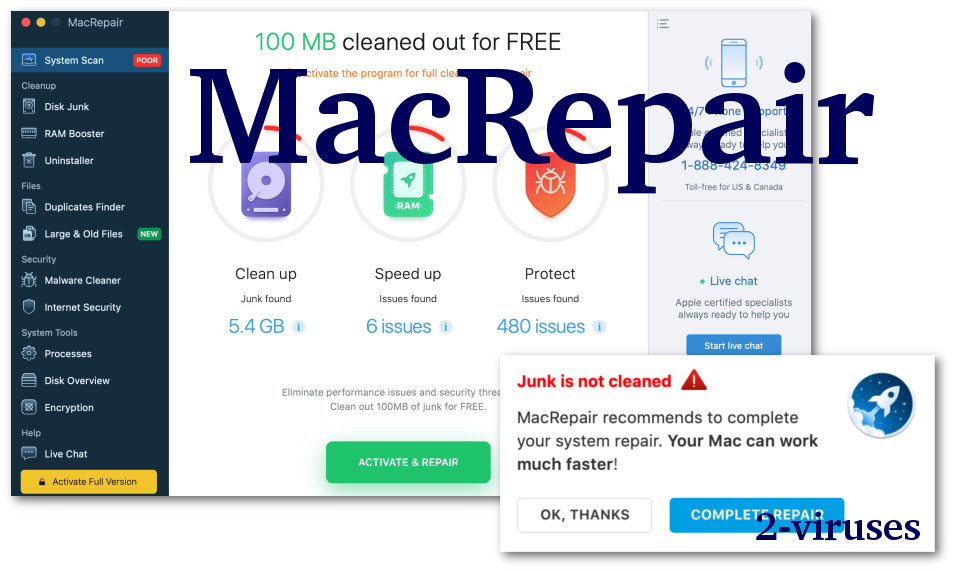 How to remove Mac Repair
You can uninstall Mac Repair manually by dragging the application from Applications to Trash. If you keep seeing pop-ups from MacRepair, it might have left some files in /Library/Application Support, ~/Library/LaunchAgents, and other ~/Library folders that need to be deleted.
To remove malware from your Mac, it's advised to scan it with an anti-malware program, such as Combo Cleaner, and remove any potentially unwanted programs and adware that are found. Use a security program or ad-blockers to block malicious websites to avoid deceptive ads. And be careful of fake Mac security warnings online, as they're often used by fraudsters to push their scareware.
Automatic Malware removal tools