Super Driver Updater is a software tool for updating drivers, for PCs running the Windows operating system. It offers to scan and update device drivers to make your computer run better and with fewer errors. However, it's also unneeded for the majority of people, as well as dishonest with its users.
Super Driver Updater quicklinks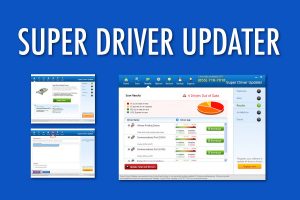 Super Driver Updater is a potentially unwanted program (PUP) very similar to some Systweak products, like Advanced System Protector and Super Tuneup. The way that Super Driver Updater is distributed and how it's dishonest with its users are problematic. It also has features of a more serious virus, like displaying pop-up ads.
Do you need Super Driver Updater
If you found Super Driver Updater installed without knowing what it is, you might believe that it's some important application that's needed to keep your drivers up-to-date. After all, it's even "Microsoft Gold Certified Partner" — not that it actually means anything. This might make you trust Super Driver Updater. That's what the developers of this PUP want. The truth is that Super Driver Updater is an unneeded third party program that is redundant for most users and can actually be harmful.
Super Driver Updater is suspicious for:
Displaying misleading information about the state of your computer.
Running frequent scans that strain your PC resources.
Showing unwanted notifications and pop-ups.
Being installed together with other PUPs through bundling.
Collecting data about the computer without a clear warning.
Updating drivers unnecessarily and causing devices to malfunction.
When Super Driver Updater scans your system, it will inevitably find problems with it, but only allow you to fix them with the paid version. There is a question about the accuracy of this program's reporting, though. Old drivers are not necessarily unfit, and a few outdated drivers do not warrant bright red warnings in a giant font. This scareware-like behavior is meant to stress people and scare them into buying a product they don't need.
No wonder so many antivirus programs detect is as malicious. This goes beyond being just a potentially unwanted program. If you have Super Driver Updater installed, you should probably uninstall it.
Do you need any driver updater
Device drivers are essential little programs which allow your operating system to interact with your hardware, enabling your mouse, keyboard, headphones, and other devices to be used as extensions of your computer. Old drivers can be updated to fix bugs and possibly improve functionality.
The reality is that driver updaters are completely optional and often unnecessary. A driver might generally be updated once every few months and most of your devices will work just fine with the drivers provided and updated by Windows. You only need the full manufacturer drivers if you want to squeeze additional functionality from your device, which is relevant to the minority of your hardware. And Super Driver Updater is not necessary for getting manufacturer drivers — you can download them yourself. Moreover, many devices have a program to manage their own driver updates.
Sure, new drivers can improve the performance of complex hardware (that's why your graphics card is updated so often), but nothing really bad will happen if some drivers are a few years old, especially when your hardware is not changing. This is why it's deceptive for Super Driver Updater to warn people about their drivers being too old or out-of-date. If your hardware is functioning well, why do you need a new driver?
Sometimes updated drivers really can break things. If you let Super Driver Updater install anything it wants, you might end up with no sound or no mouse control. While Windows tests drivers before pushing them out to people, Super Driver Updater is just a small company that doesn't have the resources to do that. So be very careful before you allow a third party driver updater to do whatever it wants.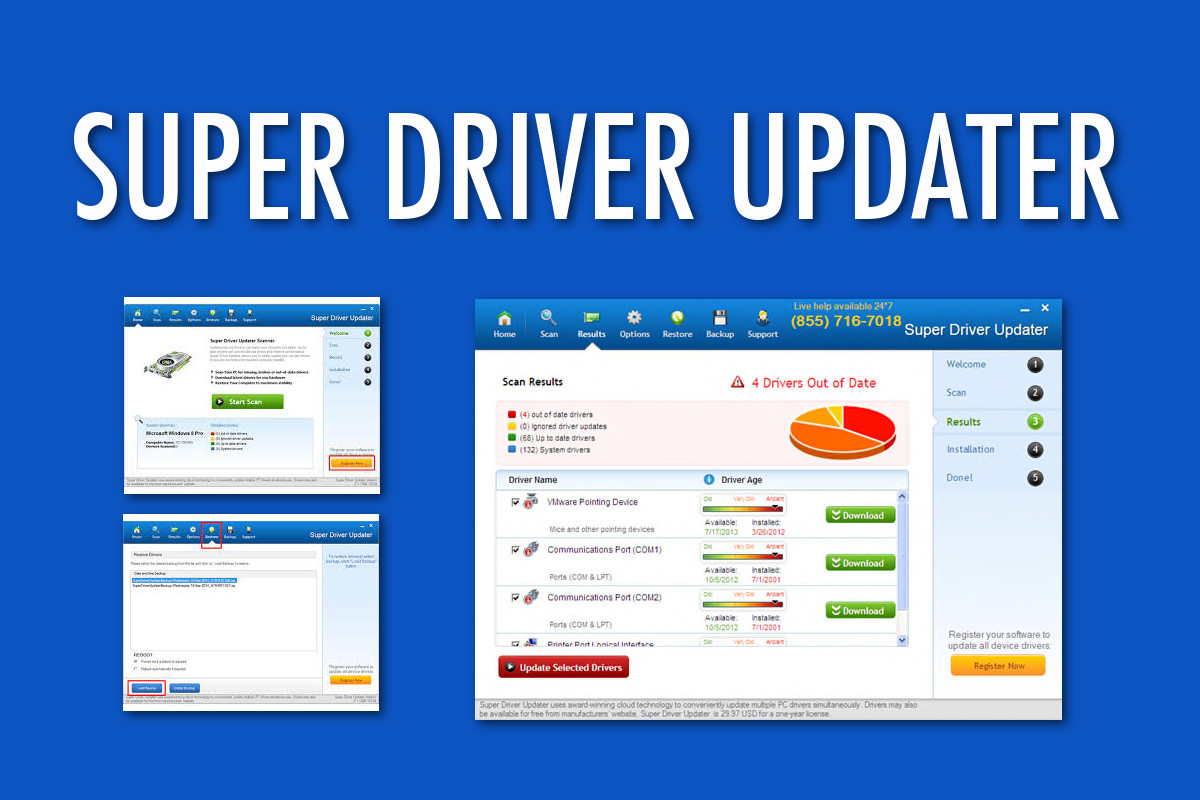 Uninstall Super Driver Updater
Super Driver Updater can be used — if you like it and it causes you no problems, that's great. However, if you do want to remove it, or some other program that you're unhappy with, read ahead.
Programs can be uninstalled using the Control Panel, except for viruses, which generally resist being removed, or leave unwanted files behind. Super Driver Updater can be uninstalled manually like any other program, the instructions are below this article. But if you, like some other users, see unwanted programs being reinstalled in the background, or if pop-ups continually bother you, you might need to scan your PC with an antivirus program. If your usual antivirus program can't find anything, a virus might have even messed with its settings, which is quite serious. Use some professional antivirus application, like Spyhunter to check your PC for malware. In the future, remember to update your operating system and other software as often as it needs to be. Unlike drivers, software does benefit from updates, especially when it's a security patch for your browser or a definition update for your antivirus.
Automatic Malware removal tools
How to remove Super Driver Updater using Windows Control Panel
Many hijackers and adware like
Super Driver Updater
install some of their components as regular Windows programs as well as additional software. This part of malware can be uninstalled from the Control Panel. To access it, do the following.
Start→Control Panel (older Windows) or press Windows Key→Search and enter Control Panel and then press Enter (Windows 8, Windows 10).
Choose Uninstall Program (if you don't see it, click in the upper right next to "View by" and select Category).
Go through the list of programs and select entries related to Super Driver Updater . You can click on "Name" or "Installed On" to reorder your programs and make Super Driver Updater easier to find.
Click the Uninstall button. If you're asked if you really want to remove the program, click Yes.
In many cases anti-malware programs are better at detecting related parasites, thus I recommend installing Spyhunter to identify other programs that might be a part of this infection.