Segurazo is a persistent and annoying fake antivirus. It gets installed without permission and it's a pain to remove.
Segurazo is presented as an antivirus solution, but it can't be trusted with the security of any device. When it scans a computer for problems, it flags harmless and even useful items as "issues" that need to be "resolved".
Cybersecurity vendors flag Segurazo Antivirus as a potentially unwanted program or even as malware.
Segurazo Pup quicklinks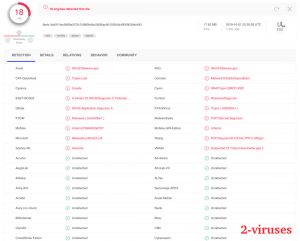 If Segurazo is on your computer, it should be removed as soon as possible before it causes more problems:
Issues with Segurazo
Difficult to uninstall,

shows inaccurate scan results,

causes unnecessary alarm,

installs other unwanted software.

Distribution
It's bundled with other programs and installed by users unintentionally,

it's distributed disguised as other programs,

it's downloaded from its home page.

Classification
Rogue antivirus,

potentially unwanted program.

Remove Segurazo virus
Manually uninstall the program,

use anti-malware tools (SpyHunter, Malwarebytes, others),

use anti-rootkit tools.
What's wrong with Segurazo?
Segurazo gets installed without permission
The main reason why Segurazo is so disliked is for how it's installed. It sometimes just shows up on people's computers without them knowing how it got there.
The program could have come bundled with other programs.

It might have been installed by an adware virus or a trojan.
It could have been shared online disguised as another program entirely.
Segurazo is rarely downloaded from its home page. More often, it arrives embedded in the installers of other programs and people install it without meaning to or agreeing to it. A lot of those who noticed Segurazo on their computers had never even seen it before.
Some of the programs that install Segurazo are videogame cheats, pirated programs, other programs that are known for spreading unwanted applications and malware. It's very easy for malicious programs to secure a spot as an "optional offer" with these popular programs and get accidentally installed by some careless users. It reflects badly on Segurazo that it uses this method to spread.
There are also some reports of Segurazo being uploaded online disguised as other programs and spoofing their download sites. That's just truly malicious.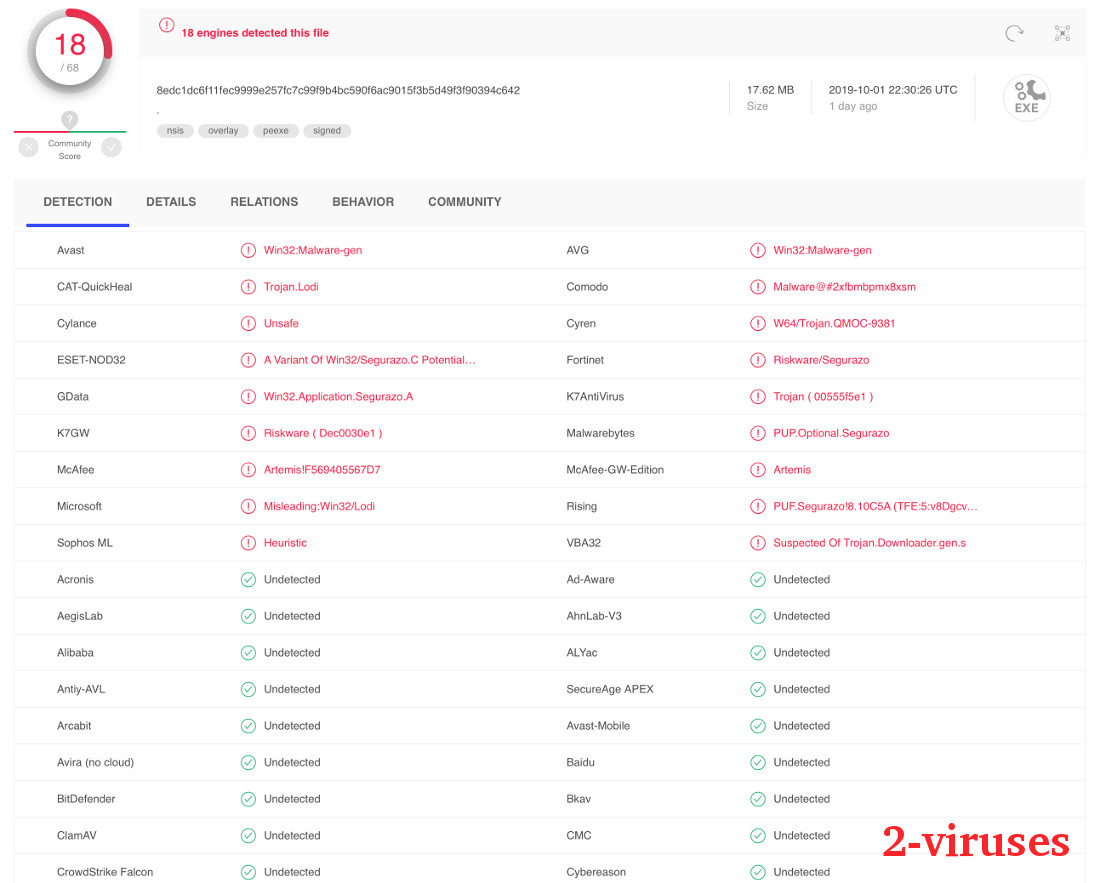 It is hard to remove
Another problem with Segurazo is that once it's installed, it is difficult to remove. Segurazo leaves files behind, changes settings on your computer, and makes itself very persistent.
Some users remove it using the Control Panel, but that's unnecessarily gimmicky – you have to sit and wait out a timer to be allowed to remove it. And then Segurazo leaves behind files that need to be deleted.
Some experienced Segurazo returning days after it was removed because the program locked its files from being deleted.
In addition, some have accused Segurazo of installing unwanted programs in the background. Apparently, Segurazo smuggles unwanted programs on the infected computer. It's also said to display pop-ups, banners, and other ads for itself and for promoted content. Showing some pop-up ads isn't necessarily dangerous, but those ads could pave the way for more viruses and scams.
Even if the programs that Segurazo installed weren't malicious, it's still a huge breach of privacy for such a program to install other software without permission.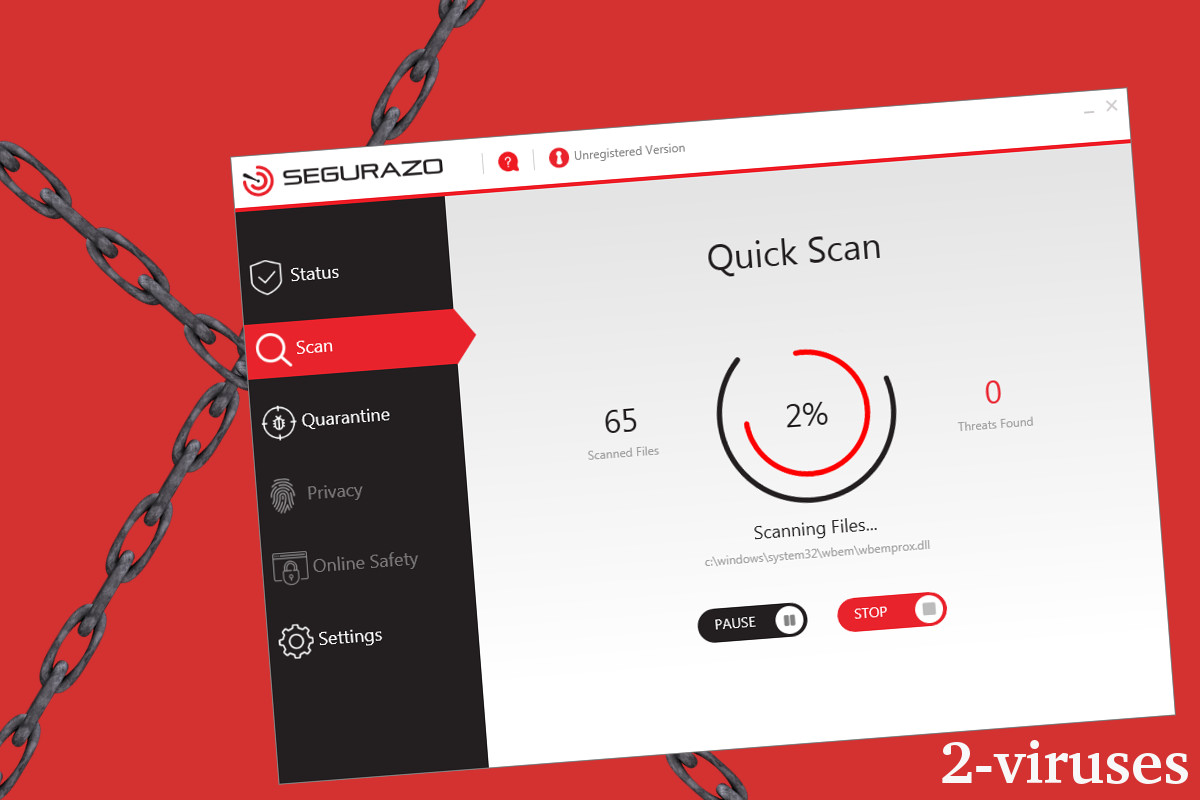 These behaviors are quite dishonest and unethical, regardless of the quality of the program. Segurazo is no different than many other fake antivirus tools, like Advanced Clean Pro, DriverUpdate, or FixIt. Some of them use malicious ads and fake online antivirus scans to trick people into downloading them.
How to remove Segurazo
This might be complicated, in fact, some users give up and choose to reinstall their Windows rather than deal with Segurazo refusing to disappear. That's a bit extreme, so some might advise you to use System Restore if you have a recent backup.
Uninstalling Segurazo through Control Panel seems to work, but it leaves behind some unwanted files and settings. Luckily, you can remove them manually.
You might benefit from using SpyHunter or Malwarebytes to remove Segurazo completely, though make sure that it's is not running when you start the scan. You can prevent it from running by following this guide, which shows how to enter safe mode.
Using a real antivirus scanner is especially important in case some adware or other malware was installed with Segurazo.
If a normal anti-malware program doesn't work, you might need an anti-rootkit or a repair tool that can detect the files that Segurazo left in system folders and remove them properly.
Automatic Malware removal tools
How to remove Segurazo Virus using Windows Control Panel
Many hijackers and adware like
Segurazo
install some of their components as regular Windows programs as well as additional software. This part of malware can be uninstalled from the Control Panel. To access it, do the following.
Start→Control Panel (older Windows) or press Windows Key→Search and enter Control Panel and then press Enter (Windows 8, Windows 10).
Choose Uninstall Program (if you don't see it, click in the upper right next to "View by" and select Category).
Go through the list of programs and select entries related to Segurazo Virus . You can click on "Name" or "Installed On" to reorder your programs and make Segurazo easier to find.
Click the Uninstall button. If you're asked if you really want to remove the program, click Yes.
In many cases anti-malware programs are better at detecting related parasites, thus I recommend installing Spyhunter to identify other programs that might be a part of this infection.