Rockybytes.com is a site that allows users to download a variety of free games and software. It's harmless, however, the installer that it provides for downloading and installing programs is detected by many antivirus scanners as potentially dangerous. This is because Rockybytes.com displays ads for other programs in its installer, potentially causing people to install the advertised software accidentally.
If you downloaded something from Rockybytes.com, be careful during the installation. Don't allow potentially unwanted programs to be installed without your consent.
Rockybytes Com Offers quicklinks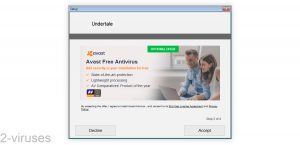 Rockybytes.com in short:
Classification
Download site,

adware.

Problems with the installer
Rockybytes.com's installer offers a promoted program to be installed, which can result in unintentional installations. This has caused antivirus programs to flag the installer.
Problems with optional offers
People might install them accidentally,

they can be difficult to remove.

How to remove Rockybytes.com offers
Decline them during installation,

uninstall them yourself,

if needed, use antivirus tools (such as Spyhunter) to remove them,

check your browser settings.
What's the problem with Rockybytes.com?
Adware
Rockybytes.com (or Parsec Media S.L.), according to its own description, is a software directory for Windows. It offers software reviews and downloads. It claims that all the programs it offers are tested and scanned with antivirus programs regularly.
It's a little ironic, then, that Rockybytes.com's installer/downloader is detected by so many antivirus scanners: Virustotal.com.
This is the file that Rockybytes.com downloads when you click the download button for one of its programs. It seems to be the same file for every program. Antivirus tools label it as InstallCore (adware), Riskware, Malicious, Adware, etc.
Also, the Rockybytes.com installer is published by Superior Media Ltd. and I can find nothing but bad stuff about this company – references to various other unwanted programs.
Here's how the installer works:
It asks to make changes to your computer, fair enough.
It informs you that it will download the file.
It displays an optional offer with some strategically placed Accept and Decline buttons.
Then it downloads your software.
Finally, it starts the installation.
The third step – the optional offer – is an ad and it is one of the ways that Rockybytes.com makes money. It's the reason that so many antivirus programs detect it – because it can result in unintentional installations, even when the offered program is good.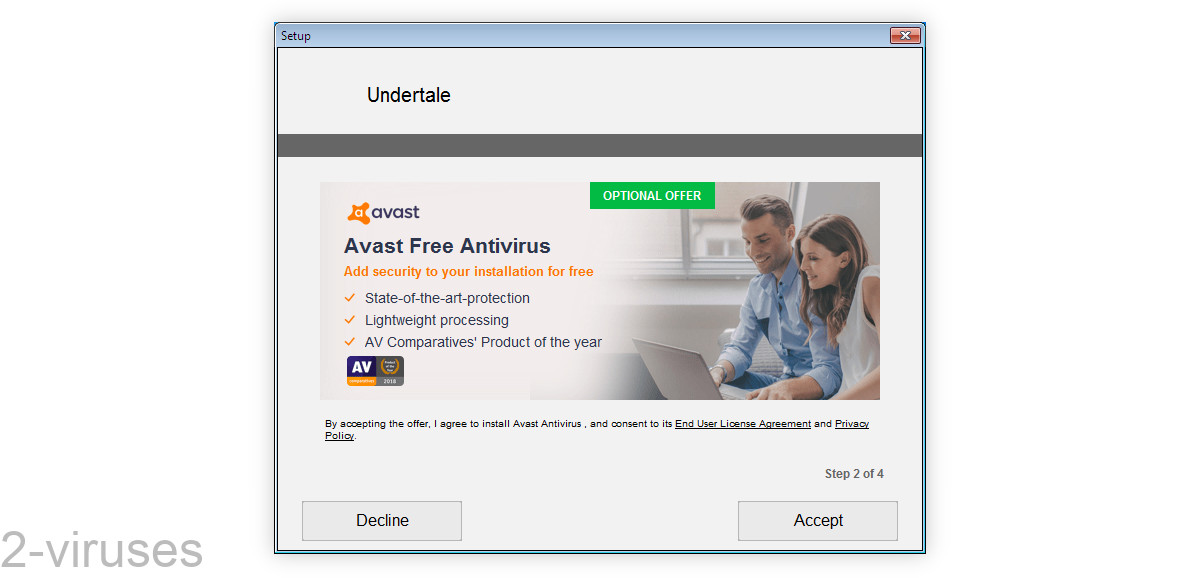 To be fair, Rockybytes.com really improved the installer by adding the "Optional offer" label. It used to be worse, here's the old version being detected by scanners – Virustotal.com.

Not a useful site
Rockybytes.com only makes available programs that are already free and already available on their home sites. So, what does it do?
According to Rockybytes.com, it provides value in testing the programs for malware and, um, "Download of toolbars interesting for the users". So, advertising.
That seems mostly harmless. There are some issues, like outdated software versions (the Firefox browser on Rockybytes.com is over a year old), but these programs can be updated very easily. The reviews are also a little outdated.
The newer uploads are in a better place, with up-to-date versions and relevant reviews.
Still, it's better to just go to the home site of the program that you're looking to download. It's safer and more reliable that way. Download sites like Softfamous.com and Rockybytes.com  have a bad reputation.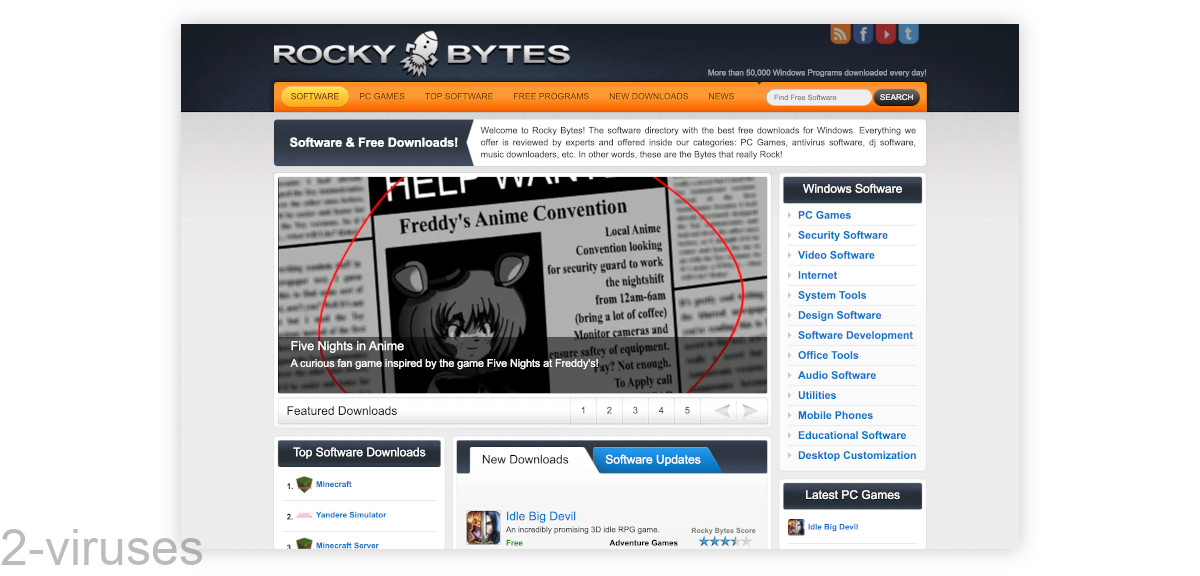 How to remove Rockybytes.com offers
Whether you need to worry about the offers by Rockybytes.com depends on a few things:
Did you decline the offer?
What was the offer?
Declined the offer
If you declined all the offers, then you should be okay. It might be worth it to scan your computer just in case, but it's probably fine.
If you did not decline the offer, then it depends on what kind of program Rockybytes.com was offering. If it was Avast or another legitimate app, it should be simple enough to remove it manually from your app settings of the Control Panel.
Check your browser extensions, as those need to be removed separately. Also, check your new tab and search engine settings.
Accepted the offer
But if an app like RelevantKnowledge or another arguably malicious program was installed, then I recommend getting an antivirus tool to help you. Because some malicious apps, such as RelevantKnowledge, do a lot of shady stuff:
Show fake update messages to trick you into downloading more of its components.
Set up scheduled tasks to run itself regularly.
Leave behind executables and scheduled tasks to run itself and to show pop-ups on your screen.
Use an antivirus program, such as Spyhunter, to find suspicious items on your computer. Or check the folders on your C drive, including the hidden ones, for suspicious files.
And also check your browsers for unwanted extensions and changes to your settings.
Automatic Malware removal tools
How to remove Rockybytes.com Offers using Windows Control Panel
Many hijackers and adware like
Rockybytes.com Offers
install some of their components as regular Windows programs as well as additional software. This part of malware can be uninstalled from the Control Panel. To access it, do the following.
Start→Control Panel (older Windows) or press Windows Key→Search and enter Control Panel and then press Enter (Windows 8, Windows 10).
Choose Uninstall Program (if you don't see it, click in the upper right next to "View by" and select Category).
Go through the list of programs and select entries related to Rockybytes.com Offers . You can click on "Name" or "Installed On" to reorder your programs and make Rockybytes.com Offers easier to find.
Click the Uninstall button. If you're asked if you really want to remove the program, click Yes.
In many cases anti-malware programs are better at detecting related parasites, thus I recommend installing Spyhunter to identify other programs that might be a part of this infection.