Bestdealfor.life is a source of pop-up ads, redirects. It's an advertising spammer that tries to infiltrate each browser that it comes across. Mobile or desktop, Bestdealfor.life takes over web notifications and uses them to spam people with advertisements.
To block Bestdealfor.life's spam, you can simply change the notification settings in your browser. You can also go one step further and block malicious websites
Pop Up Ads By Bestdealfor Life quicklinks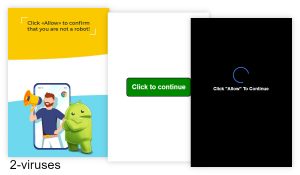 In short about Bestdealfor.life:
Classification
Adware,

browser hijacker.

How to stop Bestdealfor.life pop-ups
Manage browser notification settings,

check your computer for malware (with Spyhunter for PC, Combo Cleaner for Mac, etc.),

consider upping your security.

Problems caused by Bestdealfor.life
Unwanted pop-up ads in the browser,

redirects and unexpected pop-ups,

links to malicious and potentially dangerous sites.

How the pop-ups start
Deceptive ads, fake warnings that trick users into allowing notifications.
How to block Bestdealfor.life's pop-up ads
To stop unwanted messages and pop-ups from Bestdealfor.life (as well as other sites), you only need to open your web browser – the browser that is receiving the pop-ups – and find its notification settings:
Chrome – type "chrome://settings/content/notifications" in the address box.
Safari – in the Safari menu, choose Preferences, Websites, Notifications.
New Edge – type "edge://settings/content/notifications" in the address box.
Firefox – open Settings, Preferences, Privacy & Security, scroll down to Permissions, and click on Settings next to Notifications.
You should see two lists of site addresses now. One list for sites whose notifications you've blocked. And another for those that you have allowed. Find Bestdealfor.life and all of its versions (A.bestdealfor.life, B.bestdealfor.life, Bestdealfor1.life, etc.) on the second list. Next to each address, there's a menu button. Click it and then choose "Block" (or "Deny") to block web push notifications from that particular address.
Another thing you may want to do is scan your computer with an antivirus program, like Spyhunter for Windows, Combo Cleaner for macOS, and others. This is good in making sure that no other infections are on your device. Considering that Bestdealfor.life sometimes promotes junkware, and that it is promoted by adware, an antivirus scan is definitely relevant.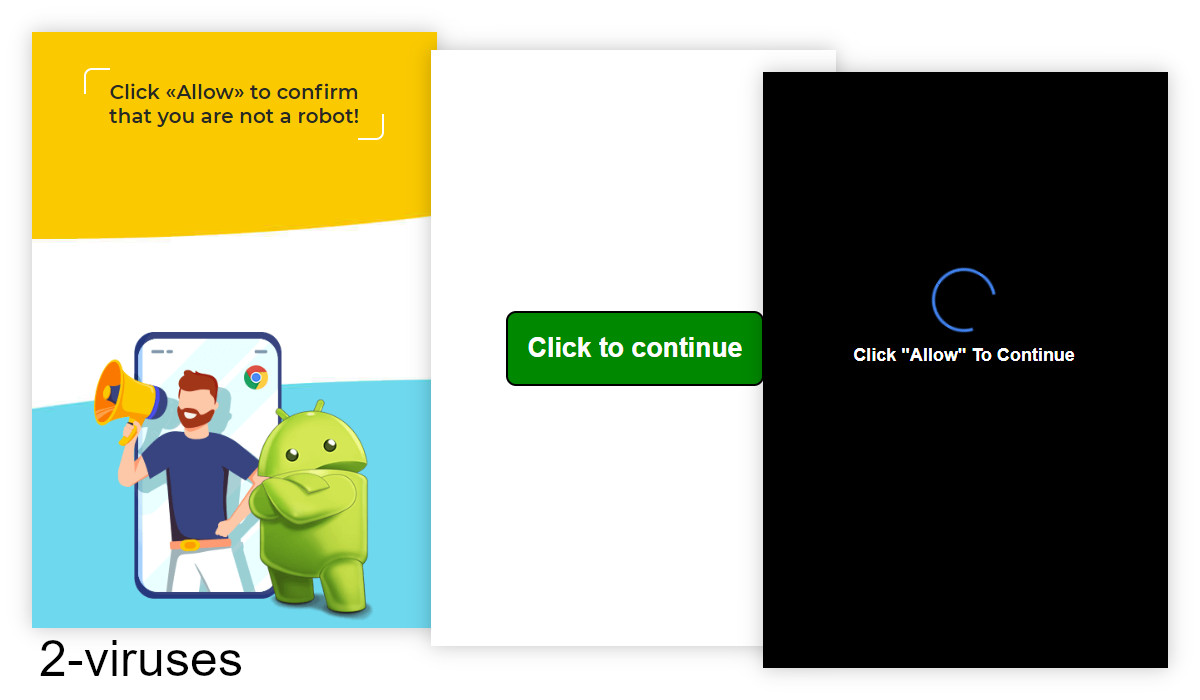 How Bestdealfor.life infects browsers
Bestdealfor.life is a malicious website that tricks people to subscribe to its notifications and then spams them with ads. Its advertising spam is comparable to spam emails.
The way that I found Bestdealfor.life was by being redirected by another malicious site, Best.prizedea2040.info. This site is just another spammer responsible for adware and malware distribution. It's actually mentioned in this compilation of Covid-19 related threats – it gives you an idea of how dangerous these sites can be (trojans, scams, info stealers).
Bestdealfor.life is promoted as one of many adware pages. It forces your browser to show the notification pop-up – a little message that asks you, the user, whether you want to allow the site to send you messages. Notifications can be used to inform you about getting a new direct message in a social media site, or about a new post in a blog that you follow. But Bestdealfor.life abuses notifications to deliver spam ads instead.
Bestdealfor.life shows up when you click (or just visit) a site that shows dubious, low-quality ads. Sites that were infected with malicious could might also automatically open Bestdealfor.life. Here's what Bestdealfor.life does then:
shows the notification message,
asks you to click the "Allow" button without telling you what it does (for example, Bestdealfor.life says "Click Allow to confirm that you are not a robot!"),
redirects you to other adware sites that also ask you to press the "Allow" button.
You can avoid malicious sites with the help of anti-malware programs and ad-blockers. Not always, but these tools do help. With how many malicious sites exist out there, it's worth it to protect yourself as much as possible.
Dangers of malicious ads
Bestdealfor.life and sites like it (Install.notify-service.com, Mediatop.me, Fres-news.com, and others) exist as platforms that distribute advertisements. Many of the ads they spread are those that violate the rules and guidelines of the more mainstream advertising networks:
scams and phishing sites that only exist to get your personal data and payment information from you,
ads for search hijackers and malicious browser extensions,
pages that promote their products with fake expert testimonies (food supplements and miracle cures are often guilty of this),
adult dating sites that make their ads look like Facebook, Instagram, and other social media messages – this one is especially annoying,
fake virus warnings that try to scare you into buying programs that you don't need,
get-rich-quick schemes that try to get you to "invest" a lot of money.
Bestdealfor.life may itself not be very dangerous, but its ads are. If they're allowed to continue, they'll keep trying to infect your computer, steal your data, etc.
Besides, advertisements are supposed to exist to finance a free website or service. Bestdealfor.life offers nothing. It just steals your time and attention.
Automatic Malware removal tools