Mediatop.me is a malicious site. It preys on distracted visitors and tricks them into allowing its notifications. Then Mediatop.me pushes other malicious sites. This can cause a lot of problems in the long run. As soon as you notice pop-up ads or redirects in your browser, check your settings. Too often, suck problems are caused by malicious websites and browser add-ons.
To stop Mediatop.me from sending any more notification pop-ups, open browser settings and revoke Mediatop.me's notification permission.
Mediatop Me Pop Up Ads quicklinks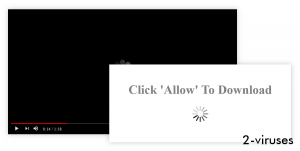 In short about Mediatop.me:
Classification
Adware.
How the pop-ups start
Mediatop.me is advertised online,

tricks people to allow its notifications.

Problems with the pop-up ads
Low-quality, dangerous ads,

annoying pop-ups that can appear at any time.

How to stop Mediatop.me pop-ups
Block notifications from Mediatop.me in browser settings,

scan your computer with anti-malware tools (Spyhunter for Windows, Combo Cleaner for macOS, others),

secure your online browsing by blocking malicious sites.
How Mediatop.me tricks people
Mediatop.me is almost entirely advertised on adult video sites. These sites sometimes have problems getting deals with legitimate advertising companies. And they do need a lot of money to maintain video streaming sites. That's why adult sites so often have an excessive amount of obnoxious and even malicious ads.
Mediatop.me can appear as a pop-up without even clicking on an ad intentionally. Sometimes the ad just appears and there's no way to avoid it.
Mediatop.me has a bunch of deceptive pages, such as the page that looks like a Youtube video that's stuck on loading, or a fake robot captcha. It could also be a fake download button, an animation of a loading bar that stops at 68%, or simply text that says "to close the site, click Allow".
All that Mediatop.me wants is for people to click "Allow". This refers to the notification prompt, a little pop-up dialog that browsers show when a website asks them to. This dialog tells you that this or that website wants to send you notifications and presents you with three choices:
Allow – allows the site to make pop-ups appear in your web browser,
Block – disallows the site from doing that and from asking again,
close the dialog – does neither and allows the site to ask again.
Of course, it's not in Mediatop.me's interest to be honest and reveal that it'll use notifications to spam people with ads. So, instead, it lies and says that clicking the Allow button will let you close the site, watch the video, etc. This sort of abuse has already caused some browsers to hide notification pop-ups by default.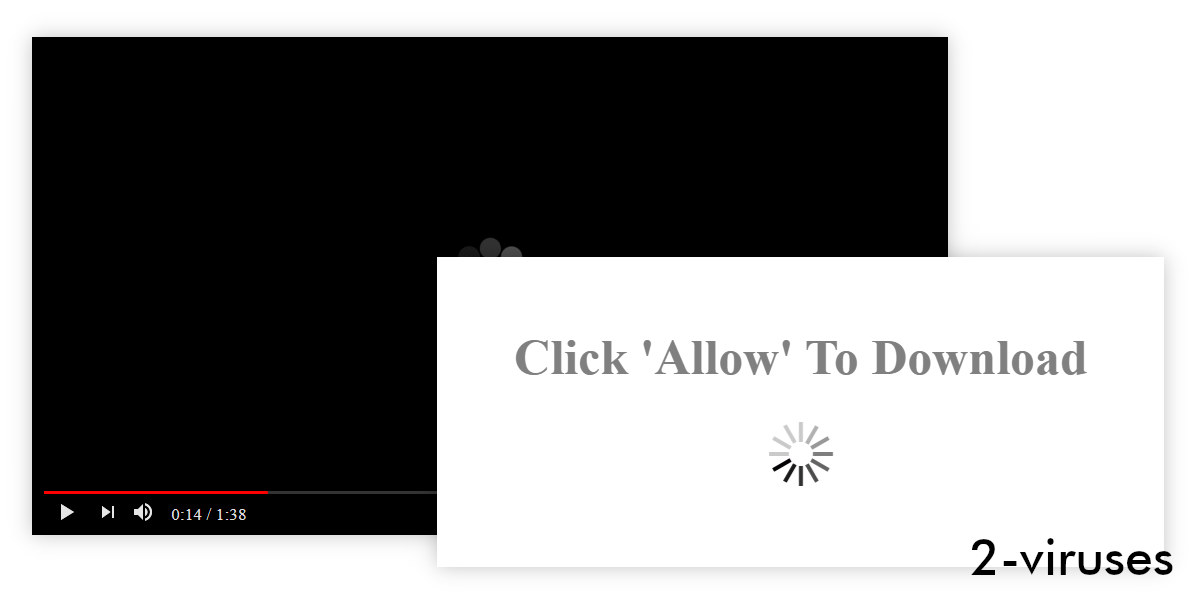 Malicious ad spam
Mediatop.me uses notifications to send you pop-up ads, kind of like some sites send you email spam. Just countless, worthless ads that keep coming.
Some of the ads by Mediatop.me may be relatively normal, such as ads for certain online stores and browser games. But there are some much worse ads:
fake giveaways like the 5-billionth search scam – these usually try to get your personal data and your credit card details,
get-rich-quick schemes, especially the fake celebrity endorsements of cryptocurrency trading sites,
fake virus detections, scareware, and tech support scams – sites that try to scare you into buying some bogus security and tech support,
other adware sites, such as Promodayz.com, Ppl-news2.club, Fres-news.com, Videotime.space, Videotime.fun, etc.
Whether these ads are actually dangerous really depends on the person seeing them. To some, the links that Mediatop.me promotes are immediately recognizable as scams. But others who may have never had to deal with scams before may fall for them. They may reveal their personal data to malicious actors. They may agree to pay hundreds of dollars because scammers convince them that their computer is infected. No wonder such ads are banned from most mainstream advertising networks.
Block pop-ups from Mediatop.me
Open your browser, the one that's getting those unwanted pop-up ads from Mediatop.me. Then, follow these instructions to reach notification settings:
Chrome – type "chrome://settings/content/notifications" in the address box.
Safari – in the Safari menu, choose Preferences, Websites, Notifications.
New Edge – type "edge://settings/content/notifications" in the address box.
Firefox – open Settings, Preferences, Privacy & Security, scroll down to Permissions, and click on Settings next to Notifications.
There, you should see two lists: the sites that you've blocked from sending you notifications, and the sites you've allowed. In the latter list, there should be Mediatop.me, and maybe a few other sites. Next to each address, there's a button that shows a short list of options, including Block or Deny. Press that one to revoke your permission for Mediatop.me to send you notifications.
More detailed instructions (with screenshots, as well as options to block all notification prompts) can be found in this article.
Next, it's important to scan your computer with an antivirus application, such as Spyhunter for PC, Combo Cleaner for Mac, or another program that you trust. Check the scan results and, if any malicious apps or files are found on your system, remove them.
Finally, you may want to try and secure your web browsing to avoid sites like Mediatop.me. Avoiding dangerous sites might not be realistic, so you could try using an ad-blocker or an anti-malware program with web security features. It's also possible to block sites manually, such as by making changes to your hosts file. And remember, don't allow notifications from unfamiliar sites and never blindly follow the instructions of unfamiliar sites.
Automatic Malware removal tools