MyPC Backup is a deceptive application that says it can backup your computer files to the cloud, so you could easily access them from anywhere when you are online. Although that sounds as a nice feature and at first sight, the program seems like a useful tool, many computer users have started complaining about it. The problem is that MyPC Backup is distributed together with RegClean Pro and other unwanted programs without clearly notifying computer users about it. Thus, MyPC Backup is detected as adware and an unwanted program by antivirus scanners.
Mypc Backup quicklinks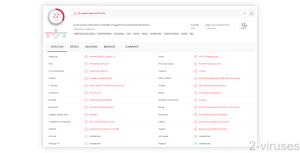 MyPC Backup is not advised to be used:
Classification
Adware,

potentially unwanted program.

How it gets installed
Downloaded and installed by other programs,

downloaded from MyPCBackup.com.

Problems with MyPC Backup
Installed without users' knowledge,

doesn't always work and the users aren't told when their files aren't backed,

expensive for the small amount of storage offered,

pop-up ads are shown to users.

Remove MyPC Backup
Remove malware with an anti-malware scanner, like SpyHunter,

uninstall MyPC Backup manually.
Problems with MyPC Backup
Installed without asking
If MyPC Backup appeared on your computer unexpectedly, then it must have been included in the installer of another program that you recently downloaded. It has been known to arrive in bundles. It's also been distributed with fake plugins.
Once installed, MyPC Backup starts displaying pop-up messages saying that your PC is not backed up and that you should "Backup Now". MyPC Backup displays these messages regularly and if you try to make a backup, it requests that you purchase its license, meaning that you have to pay for a full version of MyPC Backup to use it.
That's fine if you installed MyPC Backup intentionally – you probably paid for your subscription when you signed up. But when MyPC Backup gets installed by a bundler, that creates a really confusing situation. A less experienced user might not realize that this is an unnecessary, optional third-party program that can be removed.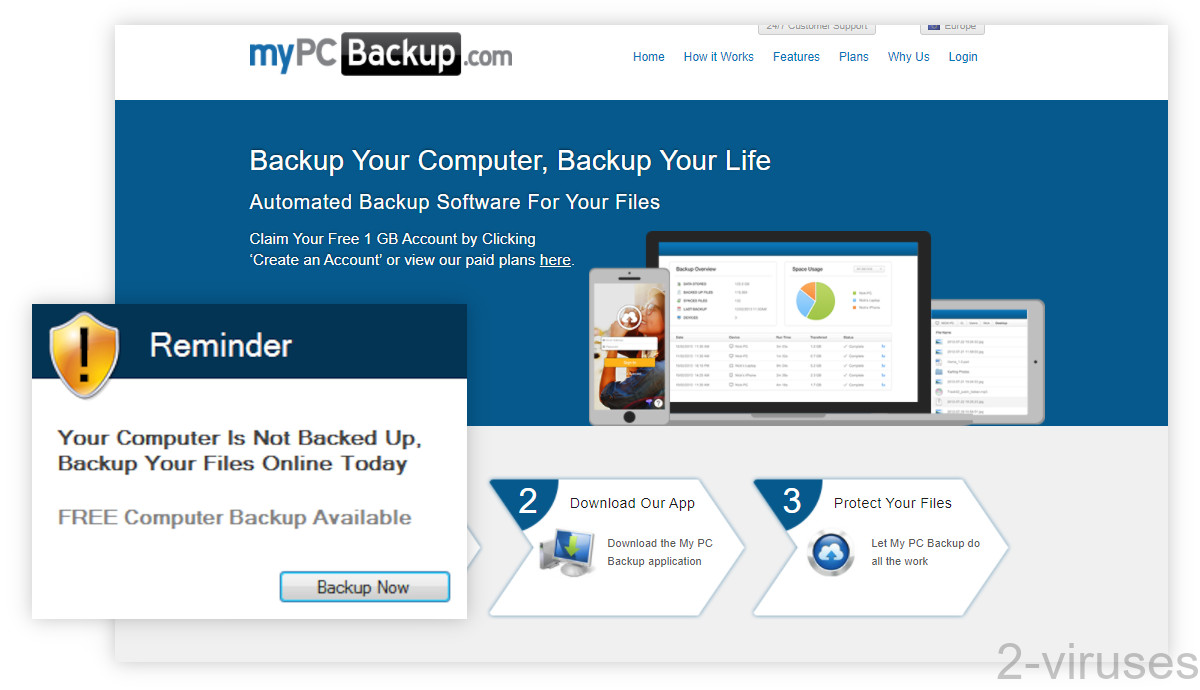 As a file backup service, MyPC Backup is fine, as far as we can tell. Nevertheless, we do not feel comfortable recommending this backup storage tool because of the problems associated with it, such as it appearing on people's computers without them installing it.
Other problems
MyPC Backup is available on multiple platforms. First, it is offered by its official website, the same one that displayed advertisements. Apps for MyPC Backup's mobile version are on the Google Play Store and on iTunes. However, the feedback is not very good:
people complain about inflated subscription costs,
reviews say that MyPC Backup's customer service is unhelpful,
claims that payments are deducted even when MyPC Backup isn't working,
complaints about spam emails.
There was a story about a user who was threatened that their files will be deleted after 24 hours because they had not renewed their account. Surprisingly, the money for the renewal was retrieved from the banking account but the program still insisted it hadn't. Other misleading tricks of getting people to pay were also noticed by other users. People often end up ranking MyPC Backup either one or two stars, meaning that they are clearly not pleased with this service.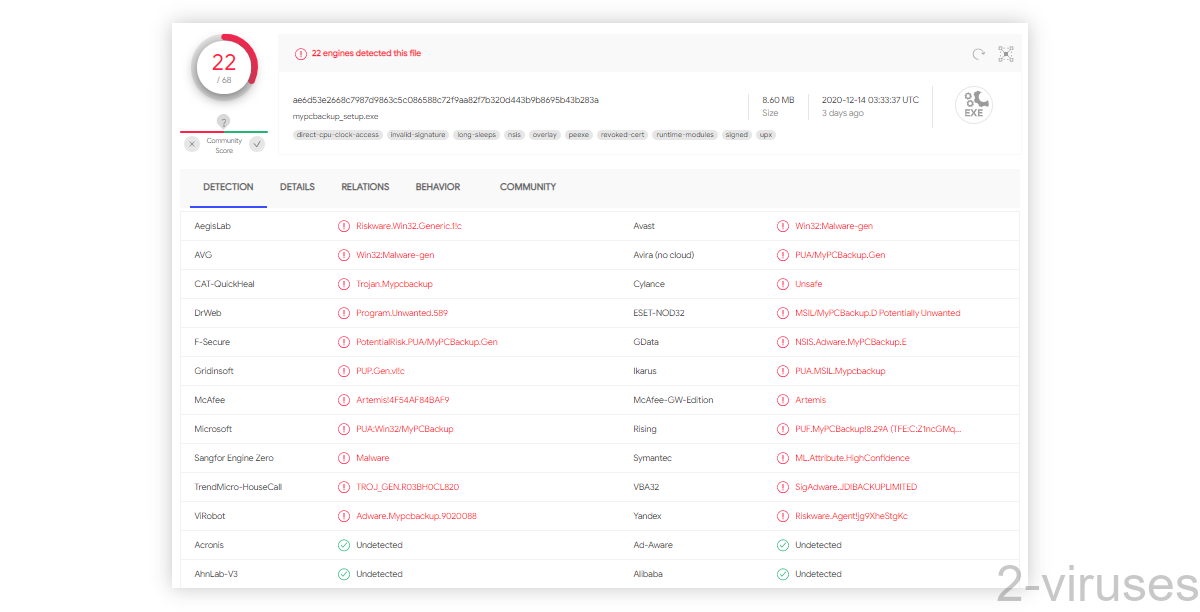 How to remove MyPC Backup
It is up to you whether you choose to use MyPC Backup or stick with a different tool to create copies of your files. There are many free alternatives – OneDrive, iCloud, Google Drive, DropBox, and others offer more free space than MyPC Backup does. And MyPC Backup's shady behavior shouldn't be dismissed.
One of the reasons why antivirus programs detect and block MyPC Backup is that it's bundled with other programs and may get installed without your knowledge. It's common among potentially unwanted programs, like PC SpeedLane, Super Mac Cleaner, and ZipCloud, which is actually closely related to MyPC Backup.
You can avoid bundlers by being very careful when you're installing a free program that you downloaded from the internet. I highly recommend to always review the Terms and Agreements to see what you are agreeing on. Never agree to install unknown programs on your computer. Even if they say they can be easily removed later, it's often more difficult than was promised.
To install programs in a more secure way, it's always good to select Advanced or Custom modes for Setup Wizards. These options will reveal all of the conditions the program wants you to agree with. If you notice any objectionable conditions, you are recommended to cancel the installer.
To remove MyPC Backup, you should scan your computer with a reputable antispyware program, for example, Spyhunter for Windows, Combo Cleaner for macOS, and others. MyPC Backup gets detected as a Potentially Unwanted Program, Malware, Trojan, Artemis, etc.
If you subscribed to MyPC Backup but wish to stop, be careful to make sure that that's respected and that MyPC Backup isn't taking any more payments. Otherwise, you may need to take it up with your bank, PayPal, or whoever is managing the payments.
Automatic Malware removal tools
How to remove MyPC Backup using Windows Control Panel
Many hijackers and adware like
MyPC Backup
install some of their components as regular Windows programs as well as additional software. This part of malware can be uninstalled from the Control Panel. To access it, do the following.
Start→Control Panel (older Windows) or press Windows Key→Search and enter Control Panel and then press Enter (Windows 8, Windows 10).
Choose Uninstall Program (if you don't see it, click in the upper right next to "View by" and select Category).
Go through the list of programs and select entries related to MyPC Backup . You can click on "Name" or "Installed On" to reorder your programs and make MyPC Backup easier to find.
Click the Uninstall button. If you're asked if you really want to remove the program, click Yes.
In many cases anti-malware programs are better at detecting related parasites, thus I recommend installing Spyhunter to identify other programs that might be a part of this infection.