IDP.ALEXA.51 is a label for malware. It's used by antivirus tools (AVG, Avast) to label software that might be dangerous.
You can remove malicious programs with antivirus tools. If you suspect that the IDP.ALEXA.51 is mistaken, you can double-check with other antivirus programs or ask your antivirus program's support.
Sometimes, the IDP.ALEXA.51 flag turns out to be a false positive. However, every IDP.ALEXA.51 detection should still be taken seriously.
Idp Alexa 51 quicklinks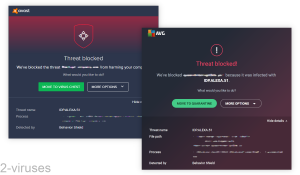 About IDP.ALEXA.51:
Threat type
Trojan,

spyware.

Dangers of IDP.ALEXA.51
Stolen personal information,

compromised privacy.

Possibility of it being a false positive
Check the detected file/program with other antivirus tools, such as Spyhunter for PC, Combo Cleaner for Mac, and others,

decide if the file is reputable and trustworthy.

Remove IDP.ALEXA.51
Let your antivirus tool remove the IDP.ALEXA.51 threat,

if you think that the detection is a false one, add an exception for the file or program in the settings of your antivirus tool.
About IDP.ALEXA.51
IDP.ALEXA.51 gets detected by real-time security
IDP.ALEXA.51 is a malware detection name, mostly used by Avast and AVG. "IDP.ALEXA.51" does not refer to any specific malware family.
IDP.ALEXA.51 gets detected when a malicious file is run and appears suspicious. Real-time security, such as the behavior shield in Avast and AVG, detects the process and the antivirus program displays the IDP.ALEXA.51 warning.
In fact, there exist some fileless malware infections (Fileless Malware Explained) that could cause IDP.ALEXA.51 alarms. This sort of malware can be difficult to detect and remove.
Other real-time security detections include IDP.Generic and IDP.ARES.Generic.
It's likely a privacy threat
The name "IDP.ALEXA.51" indicates that the malware is related to private information. This could be bad, spyware programs are very dangerous:
They can steal credentials saved in your browsers, email clients, and other online apps.
They can steal and change clipboard contents (one use for that is replacing bank account numbers and crypto wallets in order to steal money).
Some can take screenshots of your device and steal your files.
The results of such an infection could be stolen money, hacked and stolen accounts, and breached privacy. For instance, CopperStealer steals social media accounts and uses them to show advertisements.
Needless to say, IDP.ALEXA.51 detections should be taken seriously.
Could it be a false positive?
Online, some people say that their IDP.ALEXA.51 detections are mistaken (false positives). Popular games and established software tools, such as Photoshop, Outlook, Age of Empire, Binding of Isaac, and other programs have been labeled as IDP.ALEXA.51 for no good reason.
These are honest mistakes by antivirus companies. Antivirus tools can be too sensitive and end up labeling benign programs as malicious. Different antivirus tools have different rates of false alarms.
Heuristics (general rules and guesses), behavioral analysis, and AI are the most likely methods to produce false alarms. However, they're also the best ways to detect novel malware. So, you should not assume that every IDP.ALEXA.51 detection is false. It likely indicated real malware and it should be investigated.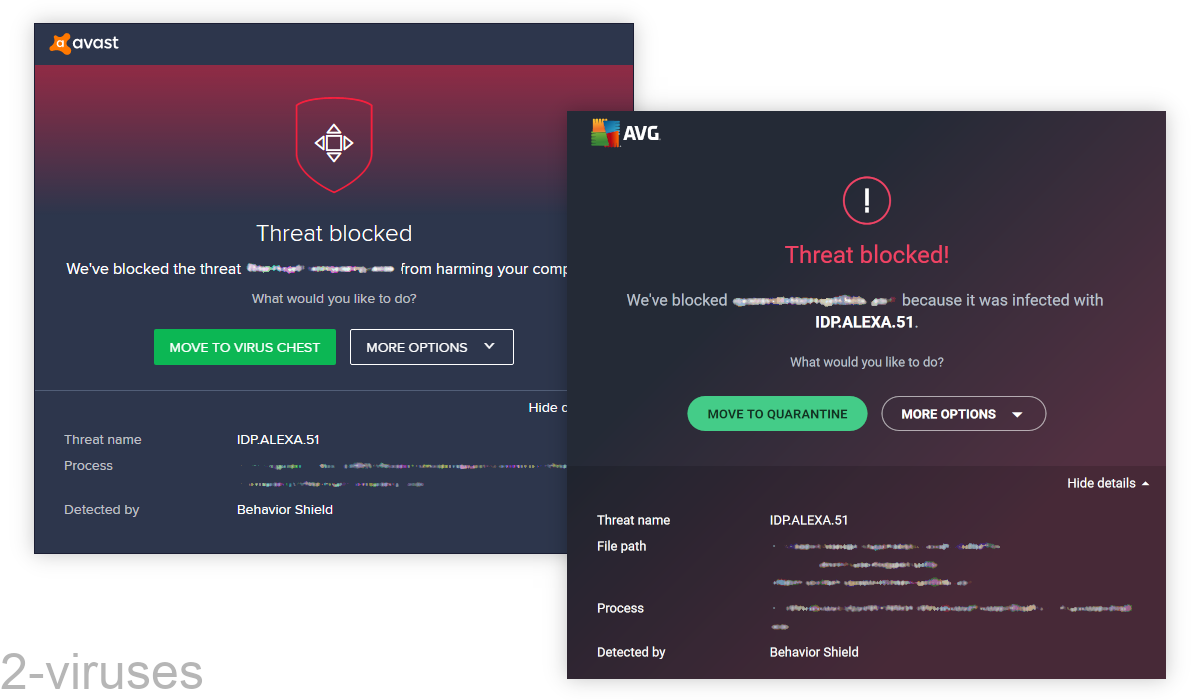 How to remove IDP.ALEXA.51
Find and remove the infection
When IDP.ALEXA.51 or another threat is detected, it should be moved to Quarantine or deleted by your antivirus software, depending on your settings.
If you see repeated IDP.ALEXA.51 detections, there could be a few reasons, such as login items, scheduled tasks, and a connection to certain websites.
You can find the details of the detection in the antivirus warning. When the IDP.ALEXA.51 warning appears, you should be able to view the details of the detection. This will show you the file path to the malware and you can see what program was detected. Then you can remove the threat.
After this, you may want to reset your passwords so that, if they were compromised by IDP.ALEXA.51, they cannot be used by malicious actors.
What if IDP.ALEXA.51 is a false alarm?
If you believe that the IDP.ALEXA.51 detection is false, report the detection to your antivirus vendor. This will help improve the antivirus program and make it less likely to show false alarms in the future.
You can also create exceptions for files, folders, and websites. This tells your antivirus program to not scan them. For example, here are the Avast exclusion instructions. Remember that it is not recommended to add whole folders to exclusions because that could give an opportunity for future threats to infect your computer.
But how do you know if your IDP.ALEXA.51 is a false positive?
Consider whether the detected program is safe and reliable. Did you download it from the official website? Do any other antivirus programs detect it?
Check the file path of the IDP.ALEXA.51 detections. Follow this file path by typing it into the address bar of File Explorer. You should now be able to see the file that is being detected.
Scan the file that's being flagged with another antivirus tool that you trust, such as Spyhunter for Windows, Combo Cleaner for macOS, and others.
If the file is small and not private, use sites like Virustotal.com to get more opinions. If the file is truly malicious, then other antivirus programs will detect it, as well.
Automatic Malware removal tools