IDP.Generic is a label for unrecognized malware. It is used by antivirus programs, specifically AVG and Avast, to identify items whose behavior is unusual and potentially dangerous.
"IDP" in IDP.Generic stands for Identity Protection. If your antivirus identifies a certain item as IDP.Generic, that means that the file was detected according to this particular component (Identity Protection).
Sometimes IDP.Generic might be a false positive detection. But you shouldn't bet on it. Real IDP.Generic threats can steal files and information, install other malware, and cause other problems.
Idp Generic Virus quicklinks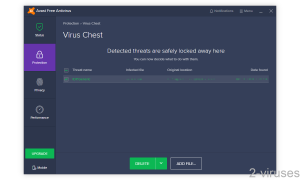 About IDP.Generic:
Threat type
Behavioral threat,

identity protection threat.

What files get detected
Malicious programs that may have been missed in static scans get detected when they run,

false positives by the name of "IDP.Generic" are somewhat common.

What causes IDP.Generic malware
Malware spreads in malicious email spam, malicious advertisements, pirated software.
How to remove IDP.Generic
Make sure that the detection is accurate,

scan your device with an antivirus tool (Spyhunter for PC, Combo Cleaner for Mac, others) and remove all malware.
What causes IDP.Generic detections?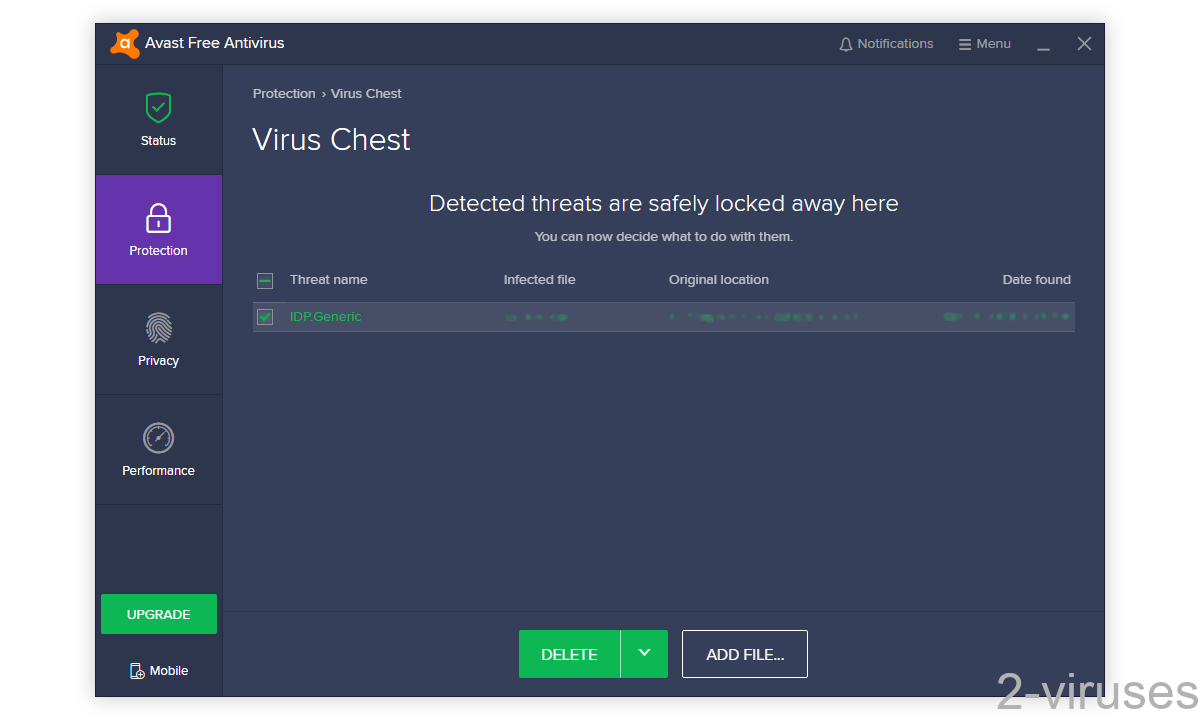 IDP.Generic is behavioral detection
Antivirus scanners can detect files or running programs. And IDP.Generic is usually detected in a running program.
A malicious file might look safe when it hasn't been opened (for instance, password-protected archives can be hard for antivirus scanners to analyze). But once the malware is running, antivirus programs can use real-time protection to catch them. Suspicious behavior leads to IDP.Generic being detected.
This means that IDP.Generic detections can pop up at unexpected times.
Is it a false positive?
Sometimes, antivirus apps label safe items as IDP.Generic threats.  Often, it is video games that are flagged as IDP.Generic. Your antivirus program might make quarantine your game and make you unable to play it.
Unfortunately, false positives (safe files getting detected as malware) are impossible to completely avoid. Antivirus programs that are very good at catching threats also tend to find a lot of false positives.
To curb mistaken detections, you can report suspected false positives to your antivirus vendor. You can also create an exception. For instance, if you use Avast, these are the instructions.
However, if multiple anti-virus applications identify the same item as malicious (by any labels, not just IDP.Generic), it is almost sure to be truly malicious. The chances that multiple different scanners are wrong are small.
How dangerous is IDP.Generic malware?
Programs detected as IDP.Generic could be very damaging. But since IDP.Generic is a generic detection name, many different malware threats can fall under this label. So, there are many ways in which this malware could be dangerous:
Trojans could download additional malware, such as ransomware and miners.
Spyware infections could steal your passwords and other sensitive data.
Adware programs could mess with your internet settings and cause ad spam.
So, if your anti-virus software identifies something as IDP.Generic, it is important to take this warning seriously. If you're unsure, it may be a good idea for you to perform an additional system scan with another anti-virus utility.
Either way, it's important that you make sure your antivirus software is properly updated. In case its anti-virus databases are not up-to-date, perform the update before scanning once again in order to find out whether this suspicious file still falls under the category of IDP.Generic.
How does malware infect a computer?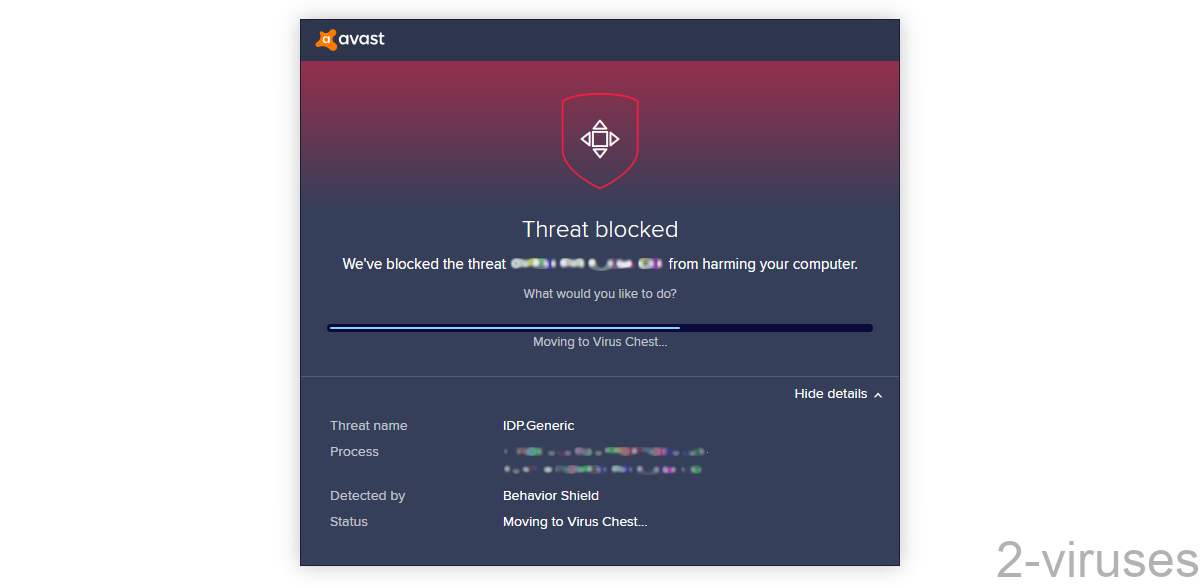 There are many ways in which malware can infect devices. We've described a few in our post How ransomware spreads and they apply to other malware, as well.
Email is one of the most common ways that malware spreads. The program flagged as IDP.Generic could have come in a malicious email attachment. You should be very careful when opening attachments from suspicious or unknown senders.
Malicious websites and ads, especially crack sites, could also be responsible for spreading IDP.Generic.
Some malicious programs use tricks like delayed execution or running on startup in order to make it harder to discover the cause of the infection.
How to delete IDP.Generic malware
If your antivirus software found IDP.Generic on your computer, you need to remove this malware.
If you suspect that the detection is a false positive, contact your antivirus program's support or make a post in community forums.
To remove IDP.Generic, use a reliable antivirus program. We recommend Spyhunter for Windows, Combo Cleaner for macOS, but any good antivirus scanner will work. It is just important to make sure your computer is secure and virus-free.
Automatic Malware removal tools