GoGoAnime is an anime streaming site (or a collection of sites) that is quite popular in the United States and other English-speaking countries. It itself is not dangerous, but the ads it shows can be. Like many other pirating sites, GoGoAnime displays aggressive ads to its users. Some of these ads even lead to sites that can infect your phone or your computer with potentially unwanted software.
Gogoanime Ads quicklinks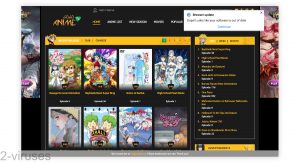 About GoGoAnime:
Classification
Adware.
Problems with GoGoAnime
It is a pirating site,

it shows ads that lead to potentially dangerous websites.

How to protect yourself online
Close suspicious webpages,

use antivirus applications and ad blockers,

use legal sites that don't have dangerous advertisements.

How to remove ads by GoGoAnime
Block notifications from sites that abuse them,

find and remove malware with antivirus programs (Combo Cleaner for Mac, Spyhunter for PC, others).
Is GoGoAnime safe to use?
"Free" streaming site
GoGoAnime is a free anime site that occasionally opens an advertised site in a new tab of your browser. Well, it's a list of mirror sites, including GoGoAnime.so, GoGoAnime.tv, GoGoAnime.pro, GoGoAnime.vc, GoGoAnimetv.to, and others.
The anime on GoGoAnime is mostly pirated, which is why it's free to watch. Like most pirating sites, GoGoAnime is sustained by showing advertisements. Unfortunately, many of the ads are unsafe.
GoGoAnime itself doesn't have malicious content, as far as I know. It's a streaming site, which means that you're only streaming video on it, not downloading files. In addition, I've never seen anyone complain about malicious downloads on GoGoAnime.
Potentially unsafe ads
However, the ads that GoGoAnime shows are certainly suspicious:
Some show fake download prompts that lead to expensive low-quality mobile apps (Hastopic.com hijacker).
Others use fake virus detections and update alerts that lead to potentially unwanted software (MACClean Booster).
There are also ads for adult content, which is a little strange, as GoGoAnime seems like it would be attractive to young people, including children.
Likewise, ads for betting and gambling sites show up on GoGoAnime sites.
Overall, GoGoAnime advertises some potentially risky content, so it's good to be careful while you're using the site.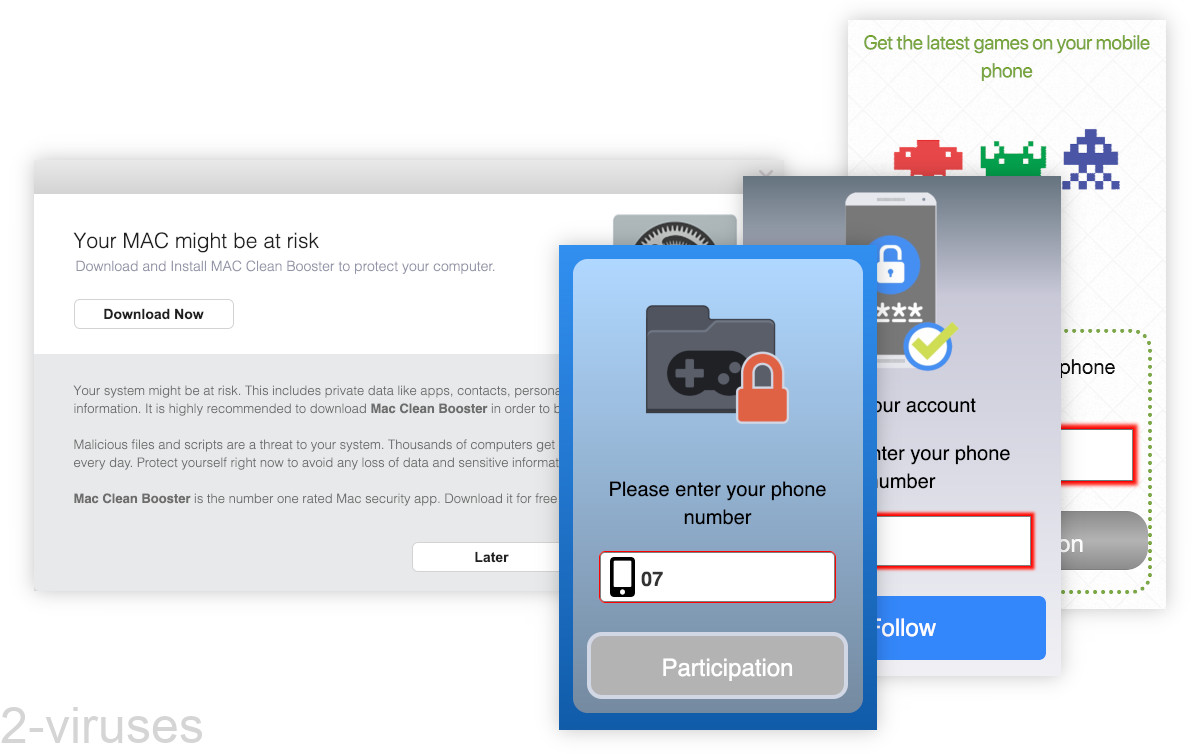 How to stay safe online
If you land on a site that opens malicious sites in your browser, there's not much you can do to avoid those ads, besides staying away from the site. But it does help if you can recognize scams and malicious webpages and close them without interacting with them. After all, malicious sites aren't necessarily dangerous on their own; they're harmful because they're trying to scam you, are lying to you, are trying to get you to download malware, etc.
Some malicious webpages do try to take over your screen and keep you stuck in them, but there are always ways to get around that and close these webpages.
If it's a child that's watching shows online, look for advice on how to make them more resilient against exploitative and inappropriate ads.
It's good to use an antivirus program or app to protect your device. That way, if you do download something suspicious, you'll get a warning.
How to remove GoGoAnime ads and redirects
How to avoid GoGoAnime ads and redirects
You could use an ad blocker to block redirects and common advertising sites. Unfortunately, some GoGoAnime sites might not like people using ad blockers and they might not work for as long as you're blocking ads. In addition, ad companies constantly find new ways to get around ad blockers.
In these cases, an anti-malware program can still help you by blocking malicious websites. This can help you stay safe on GoGoAnime and other sites that show unexpected ads. But this is not a perfect solution.
You can try using different video players on GoGoAnime, but that still risks opening unsafe advertisements.
It would be the best to drop GoGoAnime and use legal websites. While legal sites, such as Crunchyroll, might cost you money, they won't try to expose you to malicious ads and infect you with malware. That is a big plus.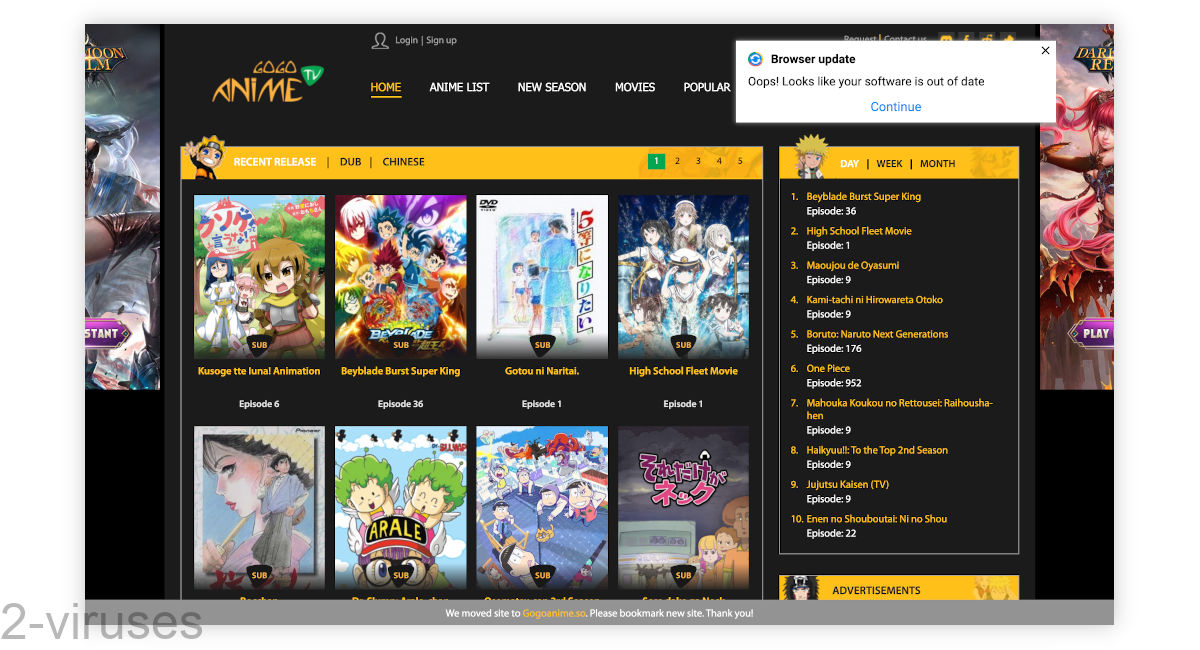 How to remove ads from GoGoAnime
It's recommended to check your computer for malware with an antivirus program, like Combo Cleaner for macOS, Spyhunter for Windows, and others. If malware is detected, remove it. If spyware or a stealer is detected, then, after removing it, reset your passwords.
If GoGoAnime or any other site is showing pop-ups on your screen even when you don't have those sites open, that can be fixed by changing your browser settings.
Chrome – open Settings, scroll down to Site settings (under Privacy and security), click on Notifications.
Edge (Chromium) – open Settings, click Site Permissions, Notifications.
Firefox – open Settings, Privacy & Security, scroll down to Permissions, and click on Settings next to Notifications.
Safari – in the Safari menu, choose Preferences, Websites, Notifications.
Find GoGoAnime or other unwanted sites and block their notifications. Don't worry, this doesn't block the site itself, only the little pop-up messages that they.
Automatic Malware removal tools