Fix PC Cleaner, or just FixPC, is a Windows registry optimizer that promises to improve the performance of your PC. Like most optimizer programs, it should be avoided. Anti-malware tools flag it as potentially unwanted and Windows already offers most of the features that Fix PC Cleaner brings.
Fix Pc Cleaner quicklinks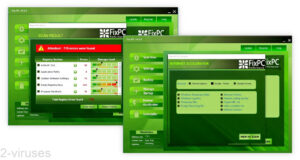 Fix PC Cleaner in short:
Type of threat
Potentially unwanted program.
Problems with Fix PC Cleaner
It's a paid program, yet it offers features already present in Windows,

it includes a registry cleaner,

it's flagged by antivirus programs.

Alternatives
Use built-in Windows functions,

avoid registry cleaners.

How to delete Fix PC Cleaner
Uninstall the program manually,

use antivirus tools (Spyhunter, Malwarebytes, etc.) to remove all malicious programs.
Problems with Fix PC Cleaner
Fix PC Cleaner's installer is flagged by multiple antivirus scanners. As you can see on this Virustotal page, it's labeled as a Trojan, Malware, InstallCore, Unwanted, Rskware, Hoax. As you can probably tell from these detection names, Fix PC Cleaner is not serious malware. Rather, it's a potentially unwanted program – something useless, but also relatively harmless.
Potentially unwanted programs are characterized by dishonest advertising and presentation. They might try to manipulate the user's emotions to encourage them to pay for a program they might not need. Indeed, Fix PC Cleaner can be downloaded for free, but after it scans your computer, it might find "errors" and high "damage level", which require you to buy the full version of the program to be "repaired".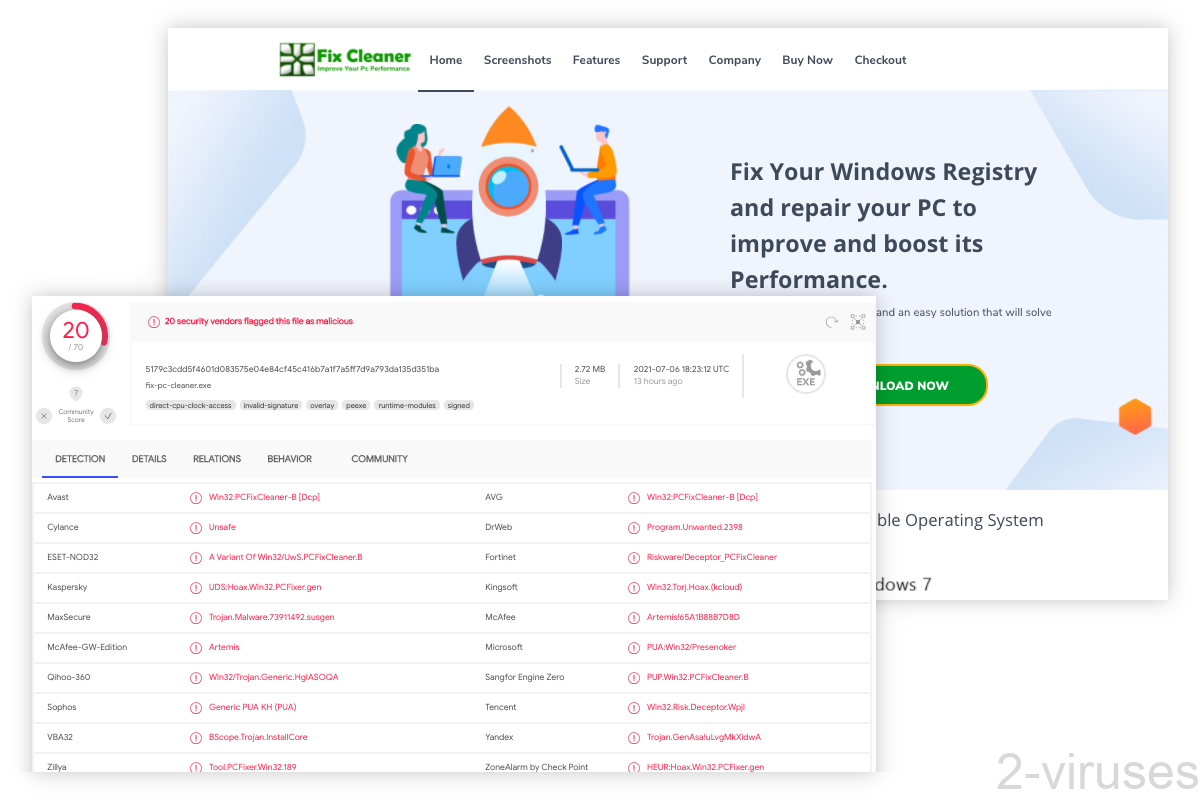 Fix PC Cleaner's features
FixPC registry cleaner
First of all, Fix PC Cleaner is presented as a registry cleaner that offers to scan your registry and "optimize" it by deleting unnecessary entries. According to Fix PC Cleaner's home page, this will improve the stability and speed of your personal computer.
That's already a red flag. Microsoft discourages the use of registry cleaners. Registry cleaners are risky to use, as unprofessional modifications to the registry can cause serious problems.
At best, a registry cleaner will make no changes or minimal changes to the registry. This way, it won't cause any harm but it also won't make much of a difference.
At worst, it will change and delete entries that other programs rely on. As a result, some apps can break. At worst, Windows can start behaving strangely.
If you must use a registry cleaner, make sure that it's a reputable program by a trusted developer, or just reset your PC.
Other features
Other Fix PC Cleaner's features include some very basic stuff:
startup manager,
uninstaller,
data backup manager,
internet "accelerator".
All these features already exist on Windows, free of charge.
You can manage your startup items in the Task Manager, in your Settings, or by using File Explorer.
You can uninstall programs in your Control Panel or in your Settings.
Windows has built-in backup tools.
Finally, Fix PC Cleaner's internet accelerator appears to just delete some browser data and Windows temporary files. I am not sure how this is meant to improve the speed of your browsing.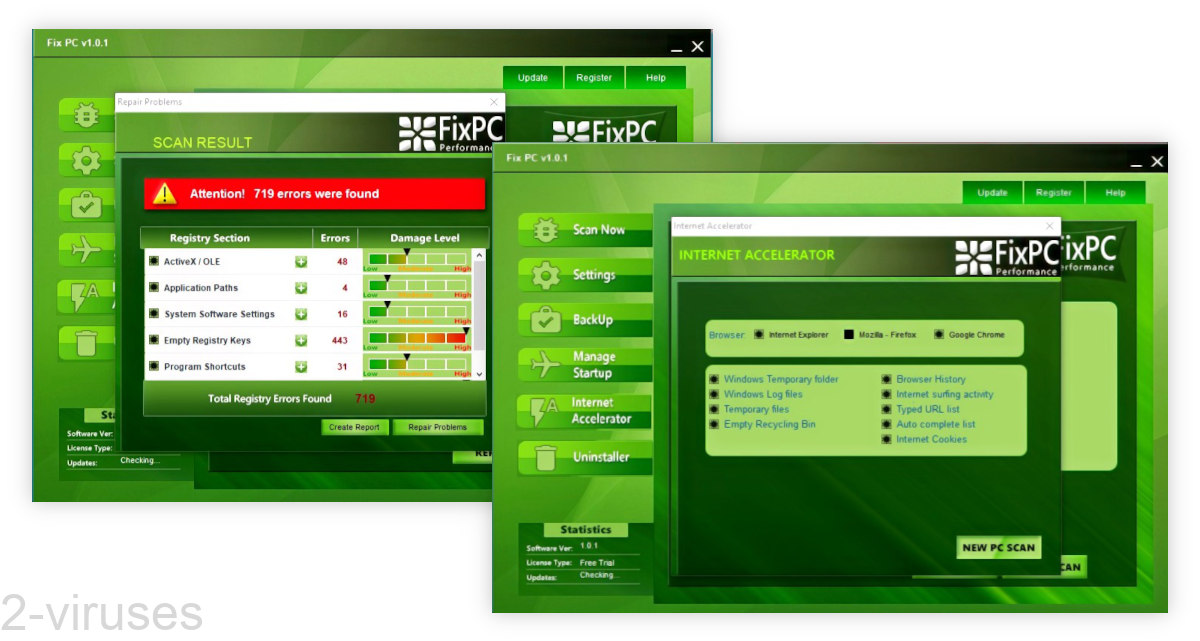 How to remove Fix PC Cleaner
The Fix PC Cleaner program can be uninstalled from the Control Panel as described in the instructions below. In Windows 10, it can also be removed by using Settings -> Apps and features.
Depending on where you downloaded Fix PC Cleaner from, it might have been installed together with other programs. Check what other programs were installed on the same date as Fix PC Cleaner and consider removing them.
You can use an anti-malware program (Spyhunter, Malwarebytes, etc.) to remove Fix PC Cleaner, as well as to check your PC for other potentially unwanted programs and files.
If you paid for Fix PC Cleaner (it's subscription-based with yearly payments), remember that it does offer refunds in the first 30 days.
Avoid PC optimizers – anything called a variation of PC Cleaner. Such programs are more likely to slow down your computer than to speed it up.
Automatic Malware removal tools
Delete Fix PC Cleaner manually
How to remove Fix PC Cleaner using Windows Control Panel
Many hijackers and adware like
Fix PC Cleaner
install some of their components as regular Windows programs as well as additional software. This part of malware can be uninstalled from the Control Panel. To access it, do the following.
Start→Control Panel (older Windows) or press Windows Key→Search and enter Control Panel and then press Enter (Windows 8, Windows 10).
Choose Uninstall Program (if you don't see it, click in the upper right next to "View by" and select Category).
Go through the list of programs and select entries related to Fix PC Cleaner . You can click on "Name" or "Installed On" to reorder your programs and make Fix PC Cleaner easier to find.
Click the Uninstall button. If you're asked if you really want to remove the program, click Yes.
In many cases anti-malware programs are better at detecting related parasites, thus I recommend installing Spyhunter to identify other programs that might be a part of this infection.