Contact-apple.net is a deceptive site that displays a message saying "your Mac is infected". If you come across it, feel free to ignore it. It shows the same "your Mac is infected" warning to all of its visitors – that doesn't mean anything.
Although Contact-apple.net pretends to be the official Apple Support, it's really just an independent website that scares people into contacting a paid "support" service.
Contact Apple Net Fake Support quicklinks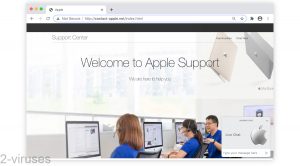 Contact-apple.net in short:
Classification
Scam.
Harm caused by Contact-apple.net
It causes stress and wastes time,

it may lead to scammers getting access to your Mac, talking you into buying unnecessary software, and revealing your contact details.

How tech support scams spread
Advertised by unreliable or infected sites,

promoted by malware.

How to deal with the Contact-apple.net scam
Ignore the pop-up,

block malicious sites,

check your Mac for adware (Combo Cleaner, Malwarebytes, others).
How Contact-apple.net scams people
A tech support scam
Contact-apple.net is considered to be malicious by a few antivirus scanners: Virustotal.com. That's because it is dangerous.
Here's how the scheme goes:
Contact-apple.net shows a warning accusing your Mac of being infected.
Contact-apple.net presents as Apple Support in order to gain your trust.
It encourages you to contact the "support" via a chat.
A support person tries to talk you into allowing them remote access to your Mac and buying various software.
Contact-apple.net tries to convince you that there's a problem with your Mac, then sell you a solution. Tech support scams generally ask people for around $200.
A fake Apple Support site
When you visit Contact-apple.net, it shows this message:
Dear : Apple Customer,

You have been redirected to Apple Support page because your Mac is infected with Popup Adware Virus due to download's from untrusted source.

We have noticed excessive POPUP ADS or SECURITY ISSUES on your Mac !

It could be because of a possible MALWARE or Adware download.

CHAT ONW WITH APPLE SUPPORT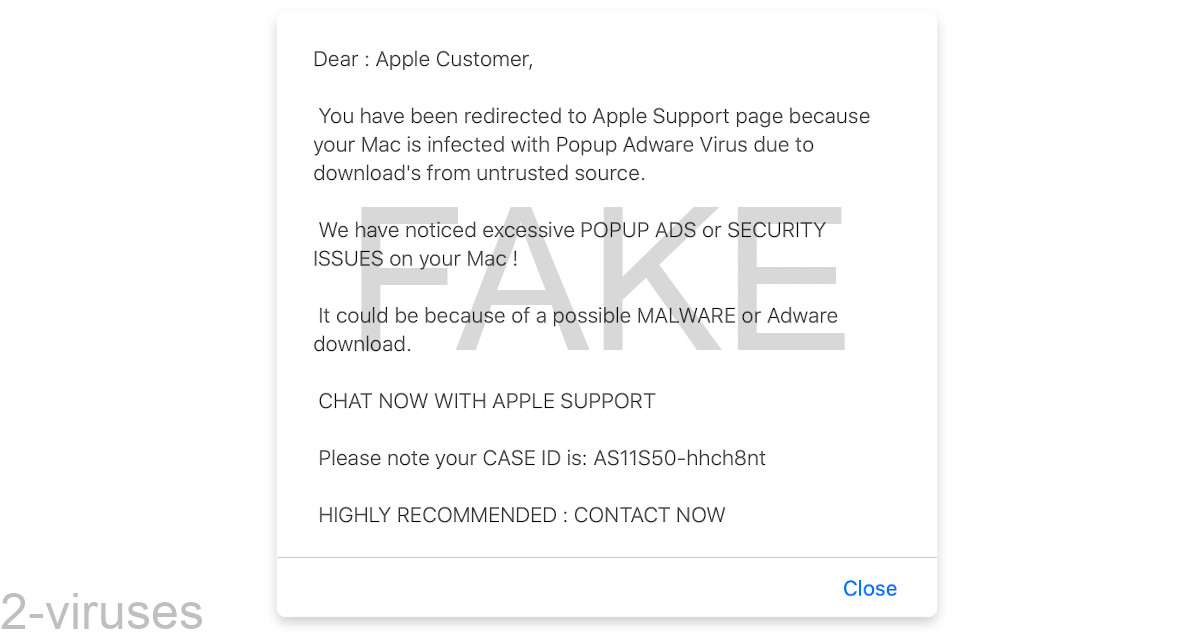 Contact-apple.net is claiming to be Apple Support. The only real Apple support is Support.apple.com.
Indeed, if you scroll down to the bottom of Contact-apple.net, you can see a disclaimer that says this:
apple-supports.net is an independent software technical support service provider for a large variety of third party products, brands and services.
Apple-supports.net is an older fake Apple support site. Someone just didn't bother to update the text for Contact-apple.net.
Other fake Apple support sites are Applecomsupport.com, Applesupportofficial.com, Contact-apple.online, Applescare.live, Macassists.co, and others. As you can see, these sites have "Apple" or "Mac" in their domain names to imply a connection with Apple where there is none.
Advertised online
Contact-apple.net is advertised by adware viruses, infected websites, bad browser extensions, malicious links in social media messages and emails, etc. It's hard to say how you arrived on Contact-apple.net, other than that you probably did not expect to.
It is possible that, just as Contact-apple.net claims, there's adware on your Mac. For example, an AdLoad infection, like PromoteQueue. Or maybe an aggressive browser extension, like FlashIt. If Contact-apple.net uses malicious ad networks, then sure, it knows that your computer has been affected by malicious pop-ups – because it itself is a malicious pop-up.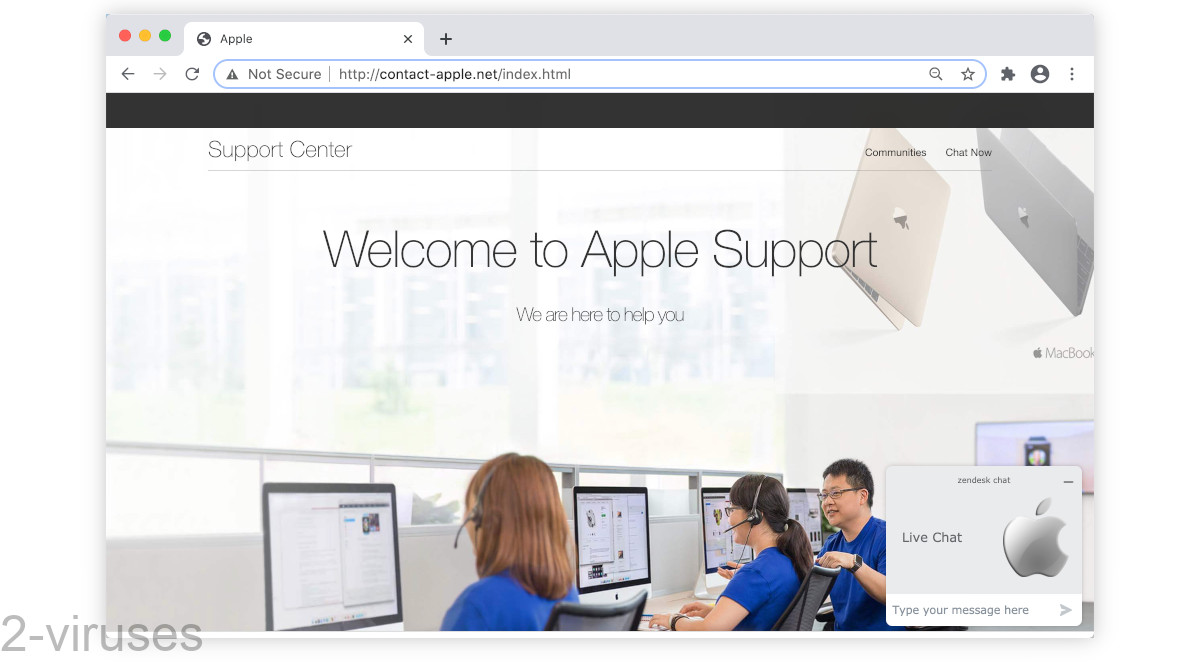 How to deal with the Contact-apple.net scam
Not all tech support sites are malicious. But Contact-apple.net obviously is. When you end up on a site like it, just ignore it. It's only dangerous if you interact with it. Close the page and move on.
You may benefit from using tools to block malicious websites. Some anti-malware programs have web filters. There are some browser extensions that block malicious addresses.
If you see ads for Contact-apple.net and similar sites, unexpected pop-ups on your screen, if your browser redirects links to unwanted websites, and if this happens regularly, then there may really be some kind of an infection on your computer.
You can ask for help on Support.apple.com or another site that you know for sure is safe. You can look for it with an anti-malware app like Combo Cleaner, Malwarebytes, or other reputable apps. You can look at your recently-installed apps and browser extensions and remove unwanted items.
Automatic Malware removal tools