Advance PC Solutions is a fake system optimization tool described by its creators as the revolutionary product that helps enhance and safeguard the PC by cleaning all unwanted files that gather in your PC with constant use. It is supposed to both optimize the performance of your computer and clean it from unwanted items.
Advance Pc Solutions quicklinks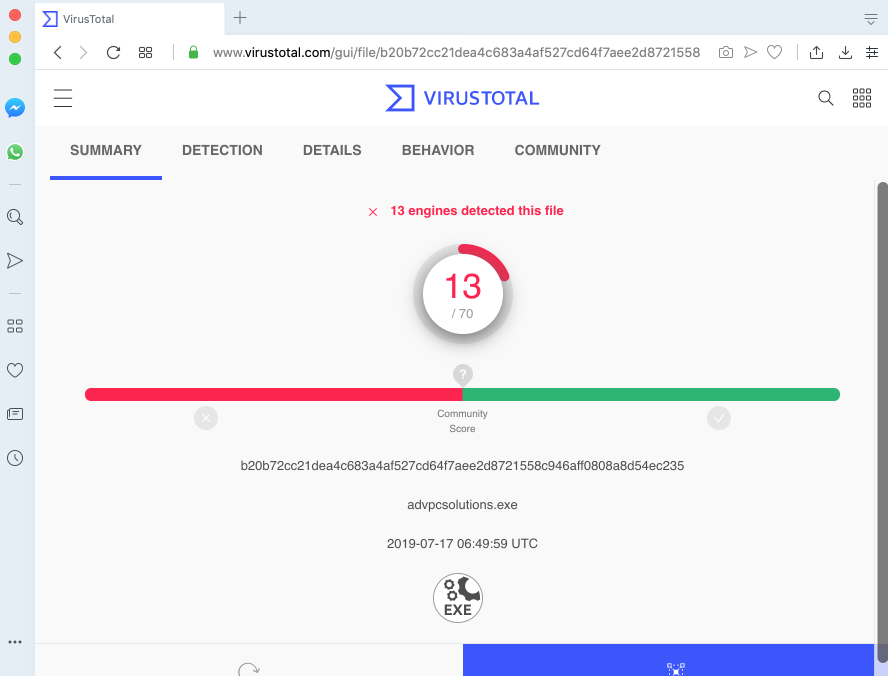 Reading the description of Advance PC Solutions on its official page may bring you to the conclusion that it is a utility with many useful features. However, the analysis of this program made by several reputable security companies points to the fact that this software uses many false positives to make people think that their PCs have serious problems. Eventually, the developers of Advance PC Solutions attempt to sell their program promising that it will fix all the reported issues.
Many reliable anti-virus programs currently detect Advance PC Solutions as a PUP (potentially unwanted program). The detection is also confirmed when scanning the installer of the program on VirusTotal. This guide will provide you with more details on the behavior of Advance PC Solutions on the attacked computer, its typical distribution methods, and guidelines to uninstall the program effectively.
Is Advance PC Solutions worth trying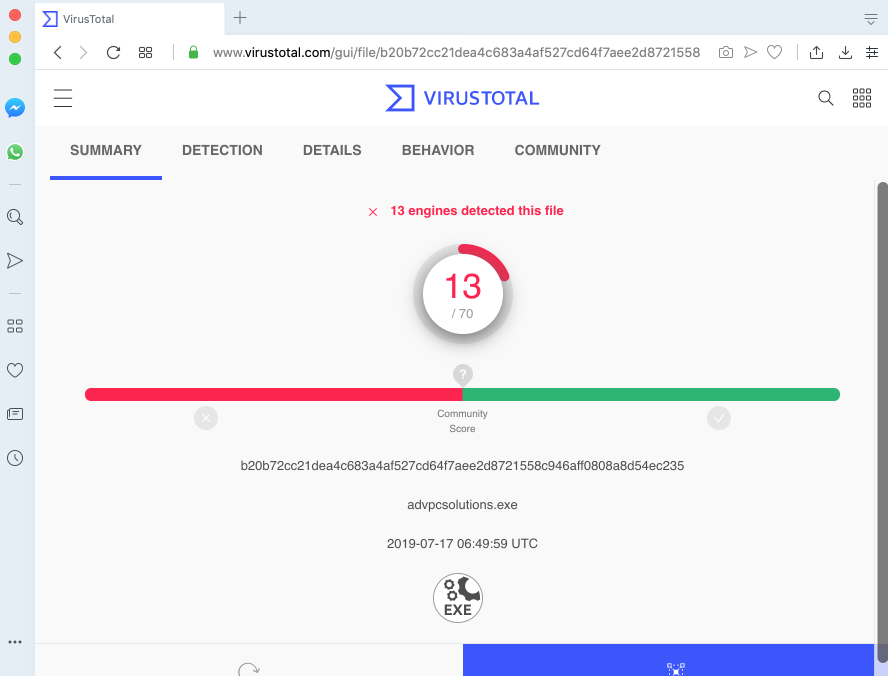 At first glance, Advance PC Solutions looks like a decent software. It promises to fix system durability and system immunity issues. It also claims to perform security checks to identify possible weaknesses in the safety of your device. The program provides you with the toll-free support number available 24/7 – +1(888)200-8889. The problem is that a lot of the troubles reported by Advance PC Solutions are not real. Once you start your PC the program launches itself and runs its scan automatically. Within a couple of seconds, the application reports many errors, for example, registry issues, outdated drivers, crashing applications and so on. You may have a brand new computer purchased recently, however, once Advance PC Solutions scans your system a lot of such "problems" will be reported.
Advance PC Solutions gives you so many fake errors in order to convince you to buy its full version supposedly for fixing your computer. This is a typical approach used by many other fake system optimization tools, for example, mBytes Clean Pro, Incognito Private Shield, Better Mechanic and other pseudo system cleaners.
In addition to the false positives, Advance PC Solutions repeatedly attacks your screen with intrusive pop-ups reminding you about unwanted items supposedly found during its scan and demanding that you purchase its licensed version. Even when you attempt to uninstall the program the hoax will not leave you alone and may additionally recommend other similar useless software, for example, Shark PC Protector.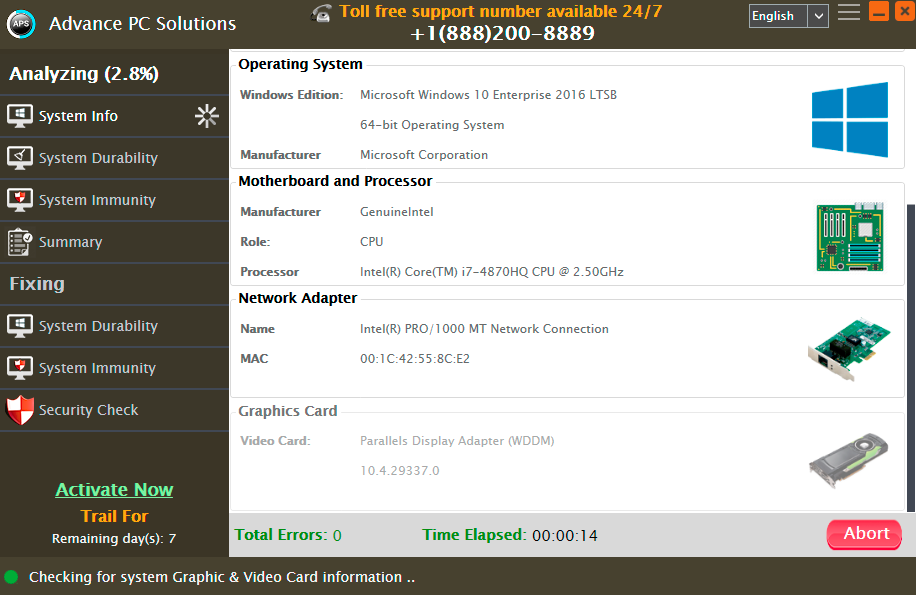 Advance PC Solutions intrusion methods
We intentionally used the word "intrusion". This is another reason why Advance PC Solutions is not decent software. You may download its installer directly from the official page, however, we really doubt that this will be your personal decision. Advance PC Solutions is typically installed through bundling with other free software. The Internet is full of resources hosting free software. The problem is that in addition to the main free program a lot of other extra utilities may be recommended by default.
Unauthorized installation of Advance PC Solutions and other unwanted applications may be prevented by carefully reading the information provided during the setup process of free utilities. You'd rather always switch to the "Advanced" or "Custom" installation mode where you may uncheck other third-party software you do not need. Failure to do so results in the installation of many excessive apps that considerably slow down the system performance instead of optimizing it.
How to remove Advance PC Solutions
The good part of Advance PC Solutions is that it furnishes you with the direct uninstaller. Go to your Control Panel, check the list of available programs, locate Advance PC Solutions and uninstall it just as you get rid of other software you no longer need. If this program is currently in use you might need to first end its task by using the Task Manager.
However, we believe that simply uninstalling Advance PC Solutions is not enough. There could be some other programs like adware or browser hijackers in the bundle. Some of them are more tricky and do not furnish you with easy ways to remove them. They may secretly dwell in your system and stealthily fulfill their malicious work. We recommend scanning your computer with either Spyhunter to properly detect and remove all other threats from your system.

Automatic Malware removal tools
How to remove Advance PC Solutions using Windows Control Panel
Many hijackers and adware like
Advance PC Solutions
install some of their components as regular Windows programs as well as additional software. This part of malware can be uninstalled from the Control Panel. To access it, do the following.
Start→Control Panel (older Windows) or press Windows Key→Search and enter Control Panel and then press Enter (Windows 8, Windows 10).
Choose Uninstall Program (if you don't see it, click in the upper right next to "View by" and select Category).
Go through the list of programs and select entries related to Advance PC Solutions . You can click on "Name" or "Installed On" to reorder your programs and make Advance PC Solutions easier to find.
Click the Uninstall button. If you're asked if you really want to remove the program, click Yes.
In many cases anti-malware programs are better at detecting related parasites, thus I recommend installing Spyhunter to identify other programs that might be a part of this infection.