PC Purifier - How To Remove?
PC Purifier is promoted as an extremely helpful tool to make your device run smoother by fixing old and unnecessary registry keys that are pulling down the efficiency of your system. It is said to be crafted by Gold Application Development, allegedly a partner of Microsoft. There is a possibility that this PC Purifier functions to some extent and has the capacity of eliminating registry keys. However, their removal won't make any significant difference from the state before. As you might have heard, many system optimizers have a questionable reputation. You can download the free version of PC Purifier from its official page, called Pcpurifier.com. However, the fully functioning program is available only if you pay for it. 39.99 dollars is the price for this optimizer. In addition to receiving this software, you will be additionally getting a program PhotoStudio completely for free. Despite the fact that this offer actually looks quite intriguing, we are not sure whether it would be wise to spend money on such program. Unknown system optimizers might have flaws. However, this article is going to focus more on the concept that the free version of PC Purifier travels as a potentially unwanted program (PUP). After getting a cozy spot in your device, this doubtful software might fabricate scans and advise you to purchase a pricy full version.
About PC Purifier
We also paid some attention to the EULA document of PC Purifier as well. The site states to contain links to third-party websites that are not necessarily operating with the best intentions. Users are strongly advised to pay attention to the Privacy policies and EULA documents of other domains because they might abide by different and often misleading rules. If you engage in affairs with websites, accessible via PC Purifier, this business is between you and the third-party. No actual responsibility is placed on PC Purifier. However, this is not our main concern. We are worried that the free version of this system optimizer is reaching users' devices in sneaky ways. For instance, with bundles of free programs.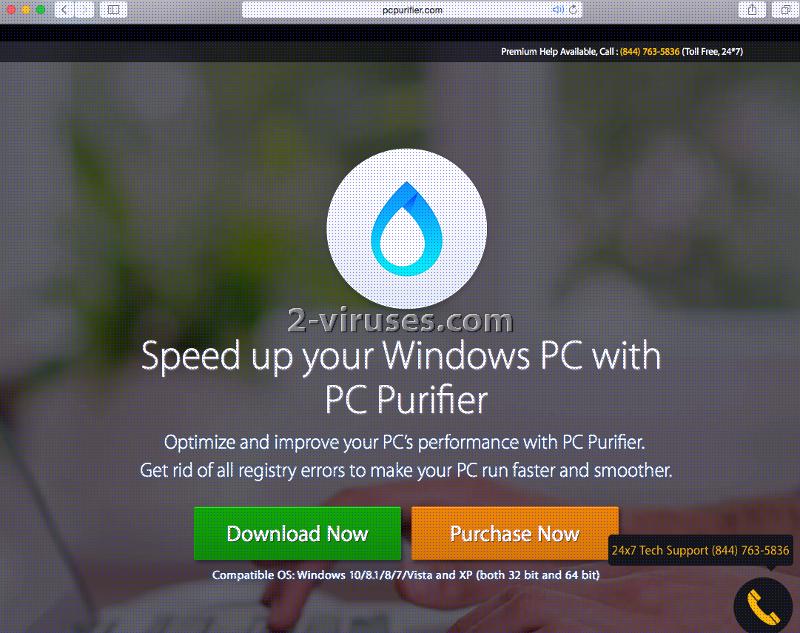 Once a system optimizer is invited into your system, it will most likely run automatically and start scans. Concluded analysis is going to inform you that your device is suffering from a great deal of problems. System related errors, startup and uninstall errors and other inconveniences are claimed to be bothering your device. Of course, to fix these issues, people have to purchase the full version of PC Purifier. Nevertheless, this program is not going to offer you exceptional service that you actually should be opting for. Many system optimizers available do sloppy job in their areas. Similar tasks can be fulfilled by reputable anti-malware tools instead of software like PC Purifier. Despite the earlier commentary, this program is not malicious. However, it is a PUP and its dissemination is on shaky grounds.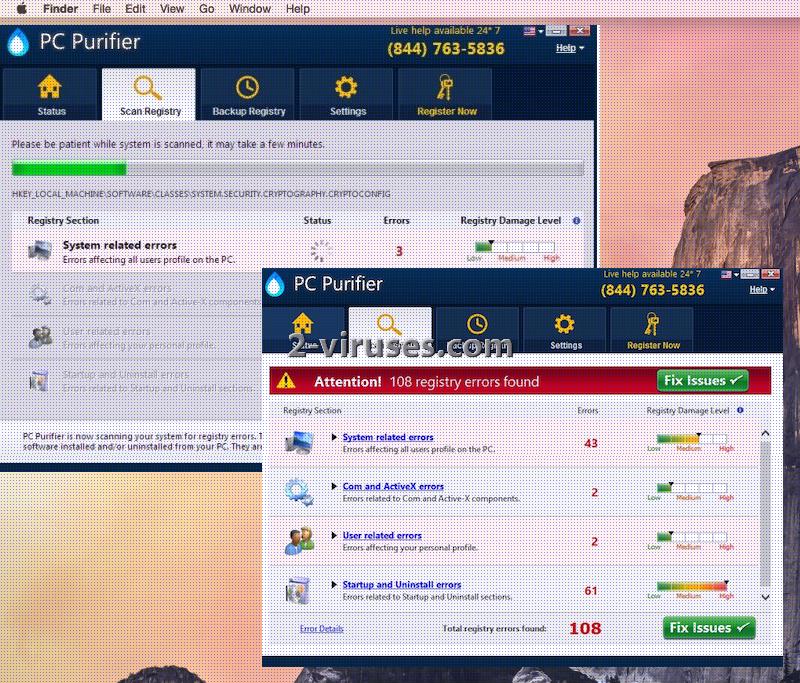 Various reliable anti-malware tools consider PC Purifier to be malicious. For instance, SpyHunter detects it as PUP and offers to remove it immediately. Take a look at video below: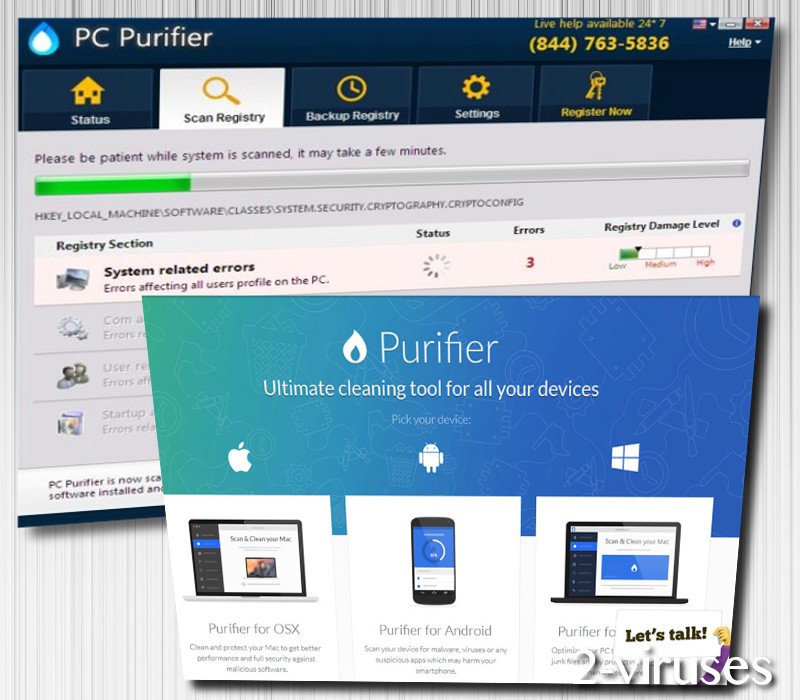 Over 150 malicious files or registry entries come from this application alone, so it should be a no-brainer to eliminate infection like this.
Distribution Methods of PC Purifier
Since PC Purifier is a potentially unwanted program, it opts to get a lot of experience in being transmitted with other programs. Even free-of-charge software has a price, just different from what you expect. A device is going to pay the price for its owner's habits of downloading freeware or shareware. During every installation processes, always choose advanced/custom modes for the procedure. People that follow this advise are provided with a better look at the program being prepared for usage. This also helps them become more selective. If you find out that the program you have selected opts to bring more software, either decline this proposition or stop the installation process. Downloading applications from only reputable file-sharing centers is another must. Anti-malware tools efficiently detect real threats and offer trustworthy assistance in their removal. Reimage, Spyhunter and Hitman won't play dirty games: their mission is to serve their users and protect them from malware infections.
Automatic PC Purifier removal tools
We might be affiliated with some of these programs. Full information is available in disclosure
About the author