Wildtangent is a legitimate developer of video game software, specifically focused on the production of online games. Their Web Driver platform is considered as bloatware and it was founded in 1998. Until this day, the tool continues to provide gaming enthusiasts with entertaining games. The application called Wajam is also occasionally referred to by the term "bloatware" (What is it?).
Wildtangent quicklinks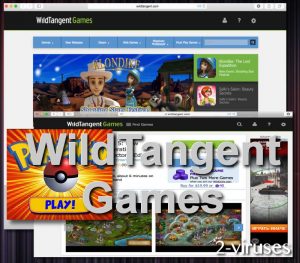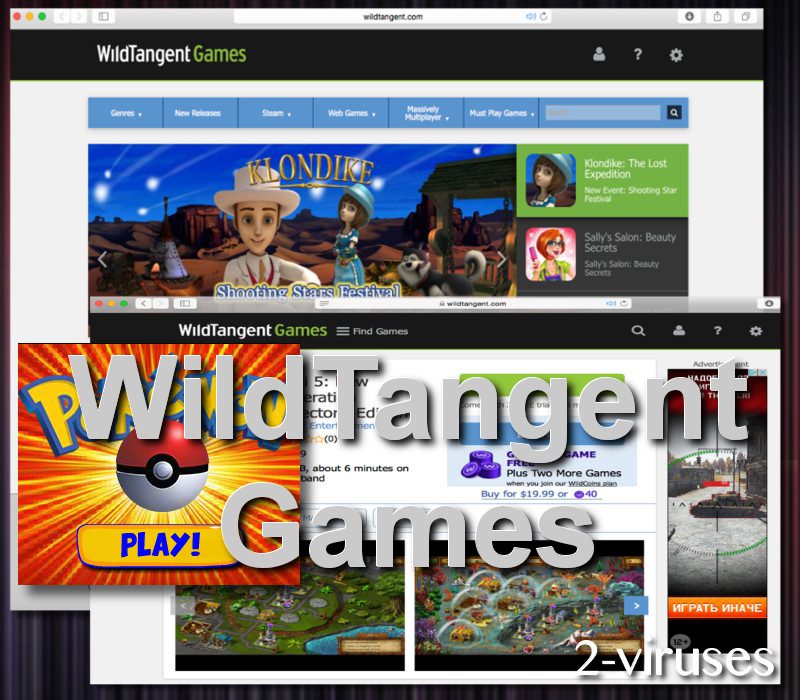 It is associated with AOL and its Instant Messenger; therefore, games from Wildtangent are known to be included in AOL's AIM games section. This is one of the reasons why the software was considered as potentially dangerous: early on, AIM distributed Wildtangent without mentioning about it in the official Eula document. This reflected badly on Wildtangent and on Microsoft. To fight off bloatware, Microsoft released an official Anti-bloatware tool for Windows 10 back in 2016.
Wildtangent is clean of viruses and malware

Furthermore, the same software is very frequently pre-installed into computer devices like HP, DELL or other manufacturers. In some other cases, the tool is packaged together with WinAmp plugins. Due to the fact that the software was installed on newly-purchased computers, many people began regarding Wildtangent as a potentially unwanted program (PUP).
However, a more specific definition would be to call it a bloatware program which comes preinstall computer or mobile devices. Pokki is also regarded as this type of application. Recently, the Wildtangent has received some critic, but not for being malicious:
"Wildtangent has gone thru a lot of changes this last year and many having a negative effect on their clients. I don't mind the change in the "free to play" changing to the free to play for 30/30 minutes but I do mind their changing the ability to read comments and reviews by other gamers, and the removal of the ability to sort new. I rely on others' reviews to decide to make the purchase and certainly don't want to try to remember what I've played before and what might have been added recently".
Indeed, former workers of Wildtangent complain about a lack of vision and not enough focus on quality. It's easy to see how a program can become unwanted despite the developers having no predatory intentions. Now people are complaining about losing their bought games and billing issues. And yet,  Wildtangent is neither a scam, nor adware.
Even though the program cannot be described as a part of the malware category, it could be that deceptive advertisements are bound to appear. Discussions about this software have been noticed to take place in many cyber security portals. One part indicates Wildtangent Web Driver platform as a potential source of malware or spying, also paying attention to its self-updating feature (Spyware or Slyware?).
Others insist that they have been enjoying this tool for years. This side is supported by some researchers as they declare Wildtangent as spyware-free. Who to believe? Well, it depends on you. If you find very little use of Wildtangent Web Driver platform, you are welcome to uninstall it. On the other hand, clients that are enjoying are free to keep it.
How to avoid potentially unwanted tools? What about bloatware?
Causes
Issues

Installed without consent
Compromised privacy

Removal

Uninstall manually
Avoid bundles
Remove malware (Spyhunter)
Potentially unwanted programs can installed into computers along with other software. Usually, the additional programs are bundled with free audio or video players, PDF creators, download managers, and other popular downloads. For installation processes, it is always crucial to select advanced/custom modes. Otherwise, you could even end up with serious adware, like GamesDesktop or VAFGames.
Bloatware has also been involved in a number of scandals. For instance, when Lenovo sold laptops with a SuperFish adware pre-installed. Usually, if you purchase a computer device which costs more money, you are less likely to get bloatware tools. In addition to this, read reviews about the model you selected to get. Even if you buy a PC or a laptop, this does not mean that the irritating bloatware is bound to stay forever (Remove bloatware).
It is not that difficult to remove Wildtangent or other bloatware. All you have to do is follow the guidelines we have included at the end of this article. Lastly, we shall also recommend an efficient tool which protects operating systems from malicious programs. Malwarebytes is a respectable utility that deserves your attention. Run a scan to find out whether it will detect any security issues in your OS.
How to remove WildTangent using Windows Control Panel
Many hijackers and adware like
WildTangent
install some of their components as regular Windows programs as well as additional software. This part of malware can be uninstalled from the Control Panel. To access it, do the following.
Start→Control Panel (older Windows) or press Windows Key→Search and enter Control Panel and then press Enter (Windows 8, Windows 10).
Choose Uninstall Program (if you don't see it, click in the upper right next to "View by" and select Category).
Go through the list of programs and select entries related to WildTangent . You can click on "Name" or "Installed On" to reorder your programs and make WildTangent easier to find.
Click the Uninstall button. If you're asked if you really want to remove the program, click Yes.
In many cases anti-malware programs are better at detecting related parasites, thus I recommend installing Spyhunter to identify other programs that might be a part of this infection.
Automatic Malware removal tools
Manual removal