SkilledDeskSearch is classified as the adware-type application attacking Mac computers specifically. It is similar to ChoiceFinder and SmartWebSearch. The adware is a part of the AdLoad family. Certain customers believe that SkilledDeskSearch is a virus or malware, whereas it's yet another potentially unwanted program (PUP) designed to show intrusive advertisement banners and cause unwanted browser redirections.
Skilleddesksearch quicklinks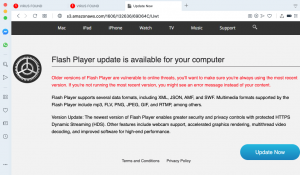 SkilledDeskSearch adware:
Type of threat
Adware,

PUP (potentially unwanted program),

browser hijacker.

Ads by SkilledDeskSearch
Coupons and discounts,

scams and fake giveaways,

tech support scams,

low-quality browser extensions.

How adware spreads
Fake Flash Player and other software updates,

malicious ads on shady websites.

How to remove SkilledDeskSearch
Delete unfamiliar Profiles,

scan your computer with anti-malware tools (Combo Cleaner, etc.),

delete the SkilledDeskSearch app and browser extension.
The peculiarity of SkilledDeskSearch is that it also works as a browser hijacker by amending the important search engine settings and changing them to searchpulse.net or anysearchmanager.com related to the bogus search providers. The victims of the adware claim that the program was installed unintentionally. They can't remember installing the software directly, based on their personal decision. This is because SkilledDeskSearch is promoted by means of fake software update alerts, for instance, the pop-ups encouraging updates of Adobe Flash Player, Java or other software not associated with the operating system.
Examples of ads by SkilledDeskSearch.
Instead of improving the browsing, the adware loads your screen with tons of absolutely irrelevant and very intrusive advertisement banners of the following nature:
banners, discounts, deals or coupons;
fake customer surveys or rewards promising to win new iPhone, Samsung Galaxy Phone or even cash prizes;
scary notifications claiming the presence of serious malware and demanding installation of rogue security applications;
websites promoting the installation of third-party browser extensions.
It is clear that SkilledDeskSearch may sooner or later forward you to the great number of shady or even dangerous resources that may potentially infect your system with other malicious apps. On top of that, SkilledDeskSearch will similarly produce an extremely negative impact on system performance. It will consume a lot of your system resources and cause high CPU usage. New browser tabs may open in a very slow manner, often resulting in periodical freezing or crashes.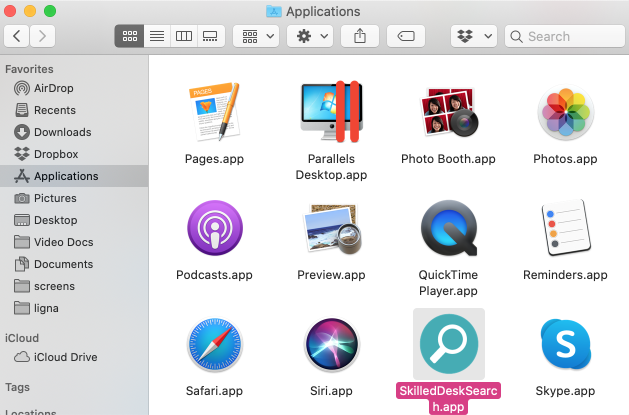 How does SkilledDeskSearch hijack your browser settings?
In addition to the excessive pop-up ads, SkilledDeskSearch amends your crucial system parameters related to the home page and default search engine settings. This is eventually done to redirect all your search queries through searchpulse.net or akamaihd.net. On top of the pseudo search results, you may notice a lot of irrelevant sponsored links that may similarly point you to the websites not associated with your initial submitted queries.
As a browser hijacker, SkilledDeskSearch also tracks your browsing habits. It spies over practically all your online actions, such as the submitted search queries, visited URLs, IP addresses, geographical locations and so on. The danger of such tracking is that the data may be sooner or later delivered into the hands of third parties, which is obviously illegal. In the worst case, the private and confidential informant may eventually be sold to online criminals for making revenue. Getting rid of SkilledDeskSearch and other associated malware is the only correct decision, plus, you need to remove the adware as soon as possible.
How to uninstall SkilledDeskSearch effectively.
First of all, it is important to identify any visual traces of adware on your computer. SkilledDeskSearch is the adware specifically tailored for Mac, so inspect the following components:
items in the "Applications" list of Finder;
installed browser extensions (add-ons) of all your available browsers;
third-party Profiles in the System Preferences.
If you establish any third-party software that you don't remember installing directly, move it to the Trash right away. Often the adware functions through a special standalone browser add-on that periodically results in unexpected browser redirections to random websites. Even if SkilledDeskSearch is not mentioned in the list of your Apps, it may continue its activities by means of third-party browser profiles installed during installation of fake Adobe Flash Player updates similar to this one: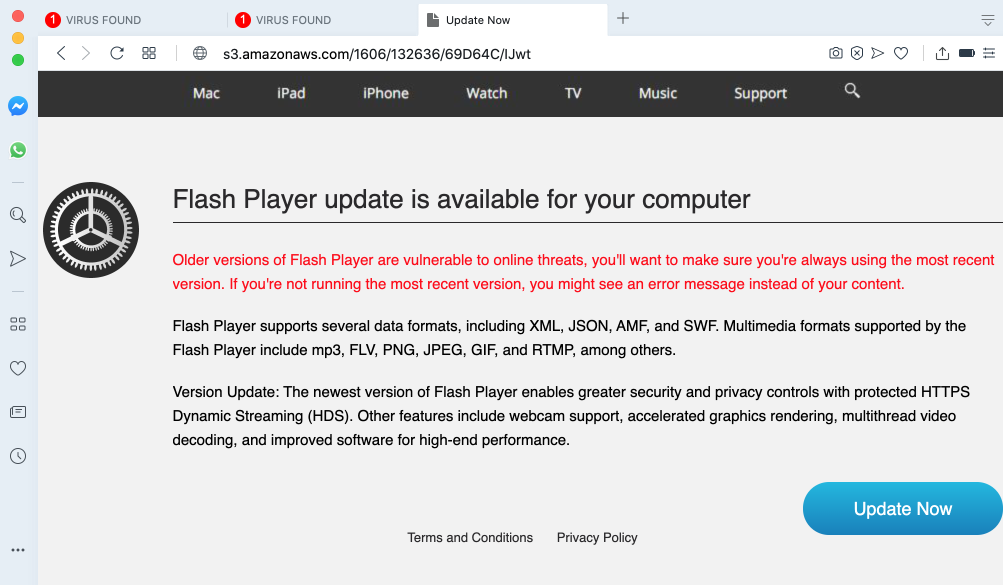 We recommend you to be careful whenever the above-said faulty updates pop up. They typically contain rogue software installers and may stealthily execute malicious scripts that may eventually inject SkilledDeskSearch or other malware. In order to detect any hidden malware or PUPs on your device, scanning with reliable security software (Combo Cleaner or another trusted program) is required.
Automatic Malware removal tools