QuilMiner acts as a Trojan Horse with capabilities of using the system resources for the purpose of mining digital currencies. For instance, it mines Ethereum, Dash, Bitcoin and Monero. This is done without the user's consent and does not result in any financial benefit for the victim.
Quilminer quicklinks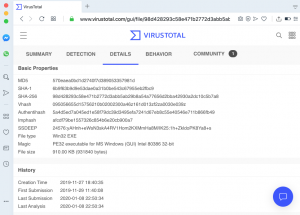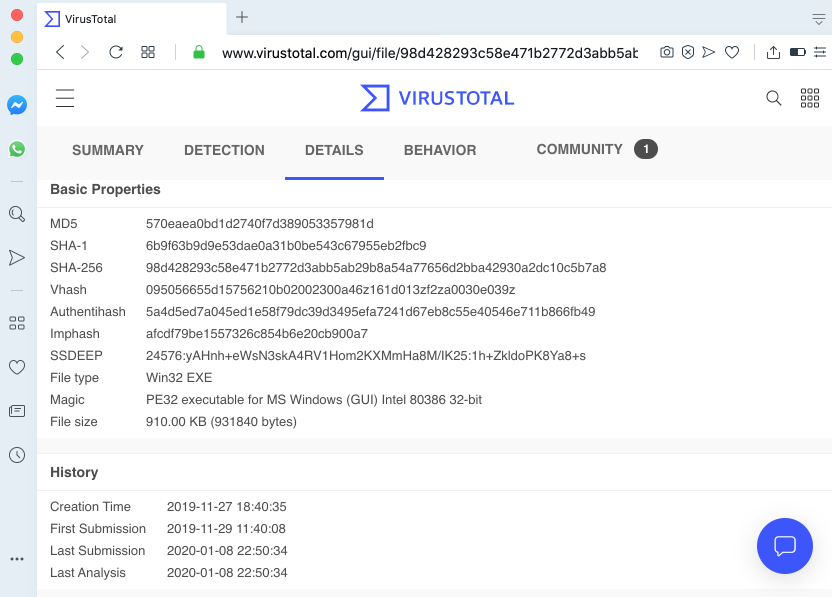 QuilMiner performs its cryptocurrency mining on PCs with Nvidia, AMD GPUs and x32, x64 CPUs. Currently, it is distributed on various online forums dedicated to hacking activities. Online frauds try to force users into installing QuilMiner in order to use their system resources for generating permanent revenue. This guide will provide you with ways to establish the presence of QuilMiner and remove it effectively.
In short about the QuilMiner virus:
Type of threat
Trojan.
QuilMiner infection symptoms
High CPU and GPU usage for no reason,

loud fan,

stuttering, lagging, hanging programs.

How the miner infects computers
Malicious spam emails,

malicious ads,

fake software installs and updates.

How to get rid of QuilMiner
End malicious processes,

uninstall suspicious programs,

scan your device with an anti-malware tool.
How does QuilMiner impact your PC?
Once your device is contaminated with QuilMiner, the following symptoms may be traced:
extremely high CPU and graphic card load;
failure of genuine Windows programs to run quickly;
considerable system slowdown;
windows minimize or maximize in an extremely slow manner.
On the other hand, the files detected as QuilMiner may not be dangerous at all. If you are not sure whether the specific file is a part of malware or a false positive, consider submitting it to the VirusTotal database for scanning it with several anti-virus programs simultaneously.
Upon successful intrusion, QuilMiner starts using the system hardware (processor and video card) in order to mine the above-mentioned cryptocurrencies. The speed of solving mathematical problems for cryptocurrency mining depends on the power of specific PC (its hardware component). Obviously, the very procedure of mining negatively impacts system performance. The computer starts functioning in an extremely slow manner. Eventually, it may start considerably freezing and not respond to the user's commands at all. As a result, system slowdowns and crashes are inevitable. You may lose your unsaved important information because of such PC freezing.
Furthermore, QuilMiner essentially results in your PC consuming more electricity and causes hardware being regularly overheated, which obviously leads to the utility bills considerably increased. Plus, the permanent system overheating may be the reason for hardware breakdown and leads to substantial repair costs.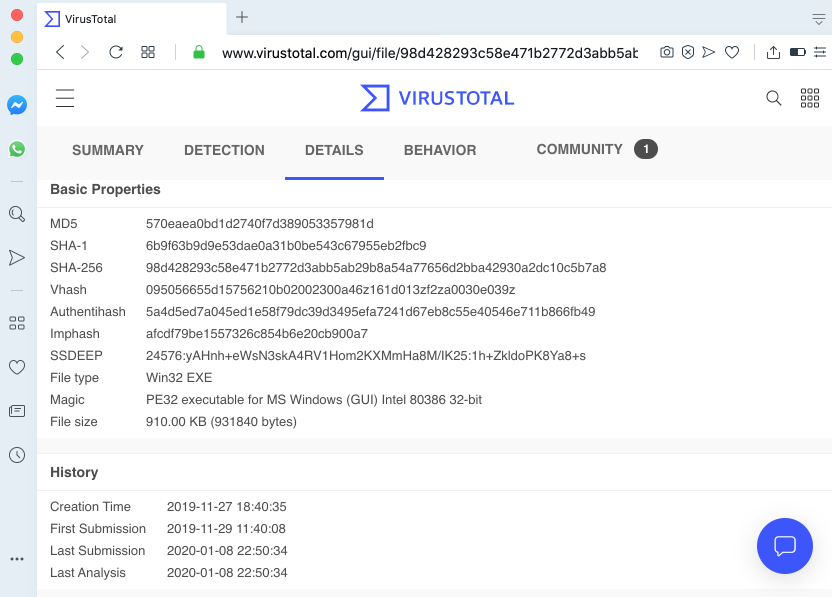 QuilMiner distribution channels.
Various intrusive spam campaigns are mainly used to distribute QuilMiner. Online frauds often send suspicious emails that have dubious attachments or contain links that point to the malware installer. For instance, they may attack files from the Microsoft Office package, PDF documents, exe-files, archived documents or JavaScript files. When the potential victims click on the suggested (attached) file, the malicious software is successfully installed.
Trojan horses also take the direct part in the QuilMiner infiltration process. For instance, they may be integrated into fake Adobe Flash Player update installers currently very active. You may suddenly notice scary alerts mentioning that you need to immediately implement certain important system update, whereas proceeding with this misleading offer immediately injects malware into your system. Bird Miner, Idle Buddy, and many other miners use the Trojan infection method- they pretend to be a useful program or get attached to an attractive app, then get installed without your knowledge.
How to prevent QuilMiner intrusion?
You must be always careful not to deal with faulty (suspicious) software update alerts. In case there a requirement for you to implement the update for your operating system, the OS will clearly mention this fact in the system settings instead of the dubious browser alert.
Another important recommendation is to be always careful when dealing with cost-free programs. Many of them are often bundled with third-party applications that you do not really need. It's your role to always choose the "Advanced" or "Custom" installation where you may easily uncheck all the additional software from the default installation option. Finally, stay away from using torrents or other peer-to-peer networks as the source for freeware downloads. They are often integrated with malware, even though you cannot visually establish this fact.
How to delete QuilMiner for good?
QuilMiner may be traced by a special process running in the Task Manager. For instance, its name may be titled as libmfxsw32.exe, even though it may be titled differently. QuilMiner is not a simple program that can be uninstalled in a few mouse clicks. Even though we do recommend deleting suspicious programs in a regular manner through the Control Panel, it is quite unlikely that QuilMiner can be removed so simply.
QuilMiner uses a lot of tricky methods to remain active in the system. You may end its task by right-clicking on its process in the Task Manager, however, when you restart your PC, the process will become active again. We strongly advise that you perform a thorough scanning of your device with reliable security software, such as Spyhunter, for proper detection and elimination of all threats that may be related to QuilMiner and other malware.
Automatic Malware removal tools
How to remove QuilMiner using Windows Control Panel
Many hijackers and adware like
QuilMiner
install some of their components as regular Windows programs as well as additional software. This part of malware can be uninstalled from the Control Panel. To access it, do the following.
Start→Control Panel (older Windows) or press Windows Key→Search and enter Control Panel and then press Enter (Windows 8, Windows 10).
Choose Uninstall Program (if you don't see it, click in the upper right next to "View by" and select Category).
Go through the list of programs and select entries related to QuilMiner . You can click on "Name" or "Installed On" to reorder your programs and make QuilMiner easier to find.
Click the Uninstall button. If you're asked if you really want to remove the program, click Yes.
In many cases anti-malware programs are better at detecting related parasites, thus I recommend installing Spyhunter to identify other programs that might be a part of this infection.