Cryptocurrencies are great, but mining is very hard work not generally fit for home computers. Idle Buddy promises to mine cryptocurrency for you on your device while it's not in use, but that ends up with the computer running incredibly slowly while using most of its CPU for Idle Buddy. If you try to uninstall it, though, you'll find that Idle Buddy is not easy to get rid of. Even when it's been uninstalled, it still displays pop-ups on your desktop and can even reinstall itself. This behavior, as well as the distribution method, easily allows classifying Idle Buddy as malware.
Idle Buddy Miner quicklinks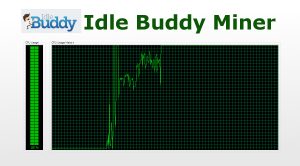 Cryptocurrency is a legitimate technology. Unfortunately, it has become associated with malware thanks to miners hijacking people's browsers and computers to make money for criminals. Idle Buddy isn't the only miner around: we have NRSMiner, which used EternalBlue (the vulnerability that WannaCry used) to spread; MassMiner, targeting servers instead of home computers; Securedisk.exe, a trojan.
The harm of using Idle Buddy
IdleBuddy securely allows you to donate the time your computer is not in use to calculate complex equations and solve problems. This is only run when your computer is not used and will not effect aby performace when you are using your computer. Check back soon for rewards!
Idle Buddy promises to only run when your computer is idle (which is not great, your computer needs some idle time to run its own maintenance). But people notice it severely slowing down their device all the time, even when it's not supposed to. If you notice your computer running too slowly, open your Task Manager (press Ctrl+Shift+Esc) and check the CPU load. If it's Ibservice, Ibclient, or something like that, it's Idle Buddy, mining cryptocurrency, wasting your electricity, stealing your resources.
Besides making your computer run unbearably slowly, Idle Buddy endangers your hardware. Yes, computer hardware is resilient, and some components don't ever wear at all, like the core components of CPUs and GPUs. However, the heat generated by constant use is legitimately dangerous and can break those components or cause your computer to shut down unexpectedly (it does that to avoid overheating). This can lose your unsaved work, interrupt important processes, cause delays.
How you got infected with Idle Buddy
Idle Buddy often comes with other free programs, as an add-on. This results in it being installed in the background, without you knowing about it. Bundling is the name of this process. If you've ever downloaded a registry cleaner or something (by the way, you really should avoid registry cleaners), then noticed a strange new program on your desktop (like a browser, or a driver manager), then you've been a victim of bundling. This promotion strategy causes unwanted software to be installed on your computer: to convince you to buy it, to spy on you, or, in the case of Idle Buddy, to use your computer for cryptocurrency mining.
Generally, cryptominers spread in similar ways as ransomware, including infected e-mail attachments and links, files available on filesharing networks, and hacked remote desktop access. Idle Buddy uses bundling, which has also been used by some ransomware to spread. Most of these distribution methods, but bundling especially, indicate that you likely have more malicious programs than one. With bundling, multiple applications were installed at once. Other viruses like to bring spyware or trojans with them. Unless you're sure that they're safe, it's better to remove all of the applications that were installed at the same time as Idle Buddy than risk and wait to experience more malware symptoms.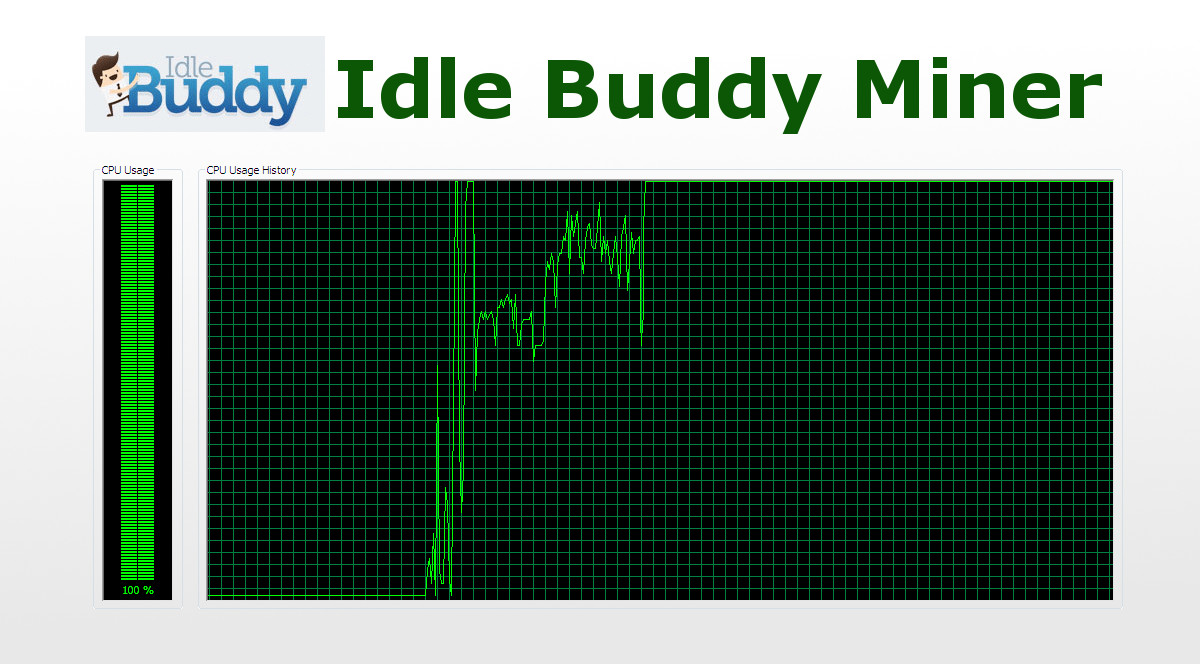 How to remove Idle Buddy
Idle Buddy can be removed using Control Panel to uninstall it. However, sometimes, it hides under a different name. You'll need to check your most recent installed programs and remove the one you suspect of being Idle Buddy. Even after you succeed, you might need to undo whatever changes Idle Buddy made to your settings. Windows has tools to check for corrupted system files, as do some antivirus applications.
If you can't remove Idle Buddy manually, try using an antivirus program, like Spyhunter, or another one. The problem with Idle Buddy is that some incarnations of it couldn't be detected by even the most zealous antivirus tools, so if one doesn't work, you might have to try another.
Automatic Malware removal tools
How to remove Idle Buddy Miner using Windows Control Panel
Many hijackers and adware like
Idle Buddy
install some of their components as regular Windows programs as well as additional software. This part of malware can be uninstalled from the Control Panel. To access it, do the following.
Start→Control Panel (older Windows) or press Windows Key→Search and enter Control Panel and then press Enter (Windows 8, Windows 10).
Choose Uninstall Program (if you don't see it, click in the upper right next to "View by" and select Category).
Go through the list of programs and select entries related to Idle Buddy Miner . You can click on "Name" or "Installed On" to reorder your programs and make Idle Buddy easier to find.
Click the Uninstall button. If you're asked if you really want to remove the program, click Yes.
In many cases anti-malware programs are better at detecting related parasites, thus I recommend installing Spyhunter to identify other programs that might be a part of this infection.