Usually, OInstall.exe is a legitimate Microsoft Office installer.
However, a modified version of OInstall.exe is used by pirates who want MS Office for free. It is often detected by antivirus programs as malware. Whether the pirated version of OInstall.exe is dangerous is not certain, but that is a real risk: truly dangerous malware is often brought by pirated programs.
Oinstall Exe Virus quicklinks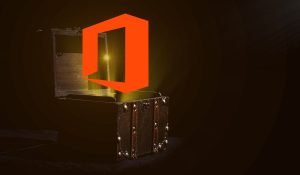 About OInstall.exe malware:
Threat type
Trojan.
Problems with OInstall.exe malware
It may come bundled with viruses and malicious software,

it allows MS Office to be used illegally.

Where it's downloaded from
Downloaded from the internet – from original creators of the crack and from unreliable redistributors.
How to remove OInstall.exe
Remove the files that are detected by antivirus tools (Spyhunter, Malwarebytes, and others),

if you want, you can uninstall the pirated Office and replace it with a legal version of MS Office or a free or cheaper alternative.
What is OInstall.exe?
Pirated Office installer
Legal and illegal versions
OInstall.exe may be an installer for Microsoft Office – a completely legitimate program. The Office suite is a package of programs including Word, Excel, OneNote, and others.
Another version of OInstall is the program used to pirate Microsoft Office. Lots of people prefer to crack Microsoft Office rather than pay for it or use a free alternative, such as LibreOffice, Google Docs, or free online versions on Office.com. Pirated versions of Microsoft Office may use a file or a process called OInstall.exe or OInstallLite.exe that is a modified version of the real thing.
It's possible that you didn't know that your version of MS Office was illegal. This can happen when, for example, you allow an independent tech support person to set up your computer. Some people pirate software out of habit and do not consider that you might care about whether your MS Office, Windows, and other programs are genuine.
Detected as Malicious
A modified OInstall.exe gets detected as Hacktool, KMSActivator, AutoKMS, and Malware. For example, here is a Virustotal.com scan. Virustotal.com is a Google-owned website that allows you to upload files and provides scan results by dozens of reputable security programs. It has many examples of various versions of OInstall.exe and OInstallLite.exe malicious software (malware). Here is another one: Virustotal.com.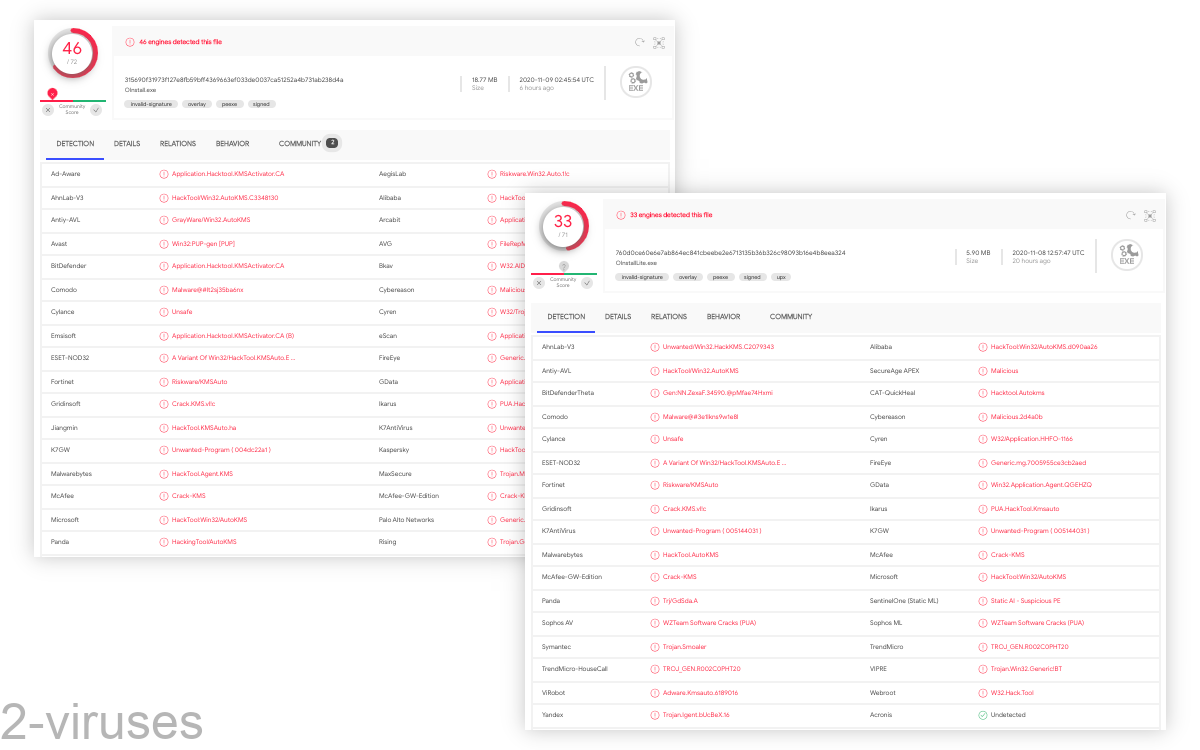 Potentially harmful
Reasons for OInstall.exe's detections
Even though OInstall.exe malware is detected by security programs as a virus, it's not necessarily dangerous. Still, it's good to be careful of the OInstall crack.
Some people insist that the only reason that antivirus programs detect OInstall.exe malware and other pirating tools is to scare people away from pirating. They claim that these detections are "false positives" used by corporations to protect each other's intellectual property. But this is not true. There are real problems with pirating tools:
Malicious ads, adware viruses, and miners included in pirated files.
Spyware and trojans included in the pirated programs and in cracking tools.
Behavior that looks suspicious and is similar to known malware behavior.
Adware, spyware, and other problems
People who make AutoKMS and cracking tools to enable you to install Office for free put in some work to achieve this. And they may want to be paid for that (which is a little ironic). The same can be said about various torrent clients and pirate websites – they all require money to function. They're not charities, they're businesses.
In addition, some worthless sites take OInstall.exe and other cracks and redistribute them. They also want to make money.
As a result, OInstall.exe and other pirated files get injected with advertising software, spyware, trojans, click fraud software, cryptocurrency miners, and other malware. So, antivirus programs flag them.
Another issue is that OInstall.exe malware looks malicious, even if it is not dangerous. The behavior of a cracking tool looks like the behavior of viruses and other malware. So, some antivirus programs detect that and warn you about it. And really, that's all that an antivirus detection is – a warning, an FIY. It is up to you to decide what to do with the warning.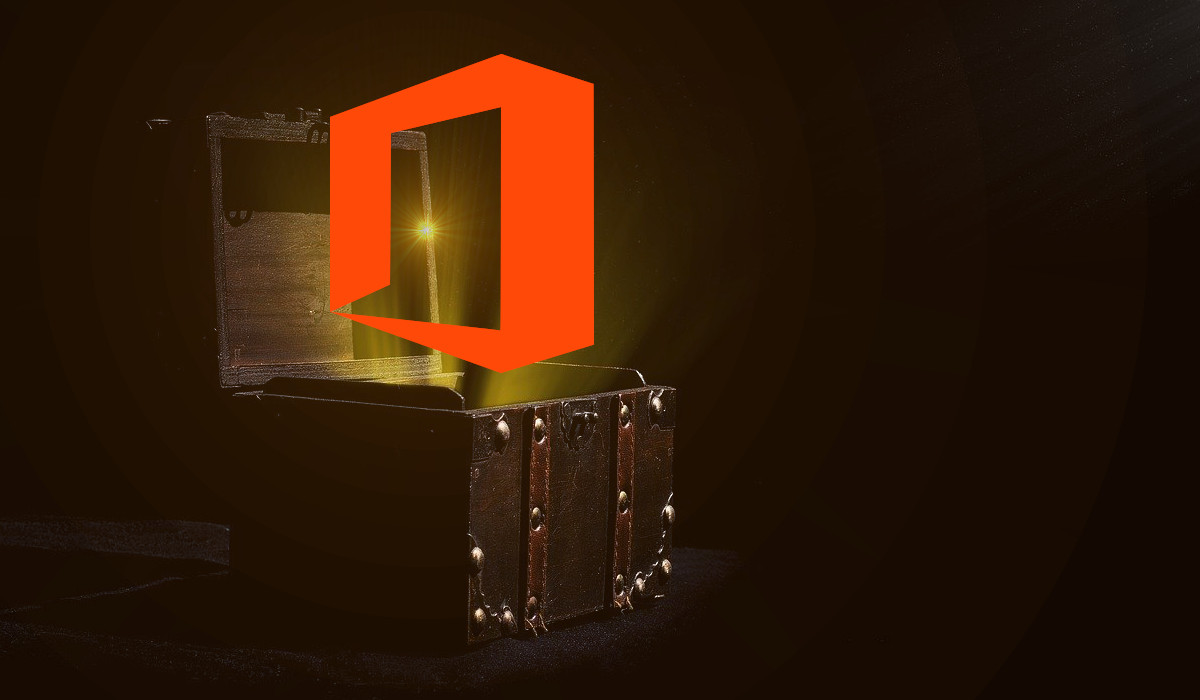 How to remove OInstall.exe
Antivirus programs allow you to add detected items to your list of exceptions so that they won't flag them again. If you are sure that your OInstall.exe is safe, then add it to your whitelist.
Still, it's advisable to use an antivirus program to scan your device for other viruses. Pirating is a risky activity full of hazards. Use a trusted antivirus tool, such as Spyhunter, Malwarebytes, and others to protect your device.
If you don't want to use a pirated version of Office but also don't want to pay for the license, look into free alternatives.
Automatic Malware removal tools
How to remove OInstall.exe Virus using Windows Control Panel
Many hijackers and adware like
OInstall.exe Malware
install some of their components as regular Windows programs as well as additional software. This part of malware can be uninstalled from the Control Panel. To access it, do the following.
Start→Control Panel (older Windows) or press Windows Key→Search and enter Control Panel and then press Enter (Windows 8, Windows 10).
Choose Uninstall Program (if you don't see it, click in the upper right next to "View by" and select Category).
Go through the list of programs and select entries related to OInstall.exe Virus . You can click on "Name" or "Installed On" to reorder your programs and make OInstall.exe Malware easier to find.
Click the Uninstall button. If you're asked if you really want to remove the program, click Yes.
In many cases anti-malware programs are better at detecting related parasites, thus I recommend installing Spyhunter to identify other programs that might be a part of this infection.