Full-games.org is an extremely suspicious video game pirating website. It promises the newest games, but it downloads "setup files", often from yet other suspicious websites. In addition, Full-games.org downloads fake installers for games that are impossible to play on PC. It's best to stay away from Full-games.org.
Full Games Org Scam quicklinks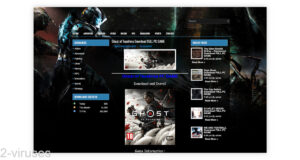 About Full-games.org:
Threat type
Scam,

trojan.

Problems with Full-games.org
It downloads files from suspicious websites,

it downloads fake installers.

How to protect yourself
Use an antivirus program with real-time security,

don't use unknown websites.

How to stay safe from Full-games.org
Don't pirate games and other software,

always have an antivirus program running (Spyhunter, others),

remove malicious and unwanted programs.
Full-games.org is a fake game pirating website
Full-games.org offers free games
Full-games.org is mildly popular, estimated to get over two hundred thousand visits each month. It gets most of its traffic from internet search. That's also how I found it – searching for free PC game downloads. It was pretty high in search results, too.
However, you should not trust whatever you find on the first page of Google. Full-games.org is a fake game pirating website. It's promoted as a site for the latest PC games, however, it can't be trusted to download the files that it promises to download.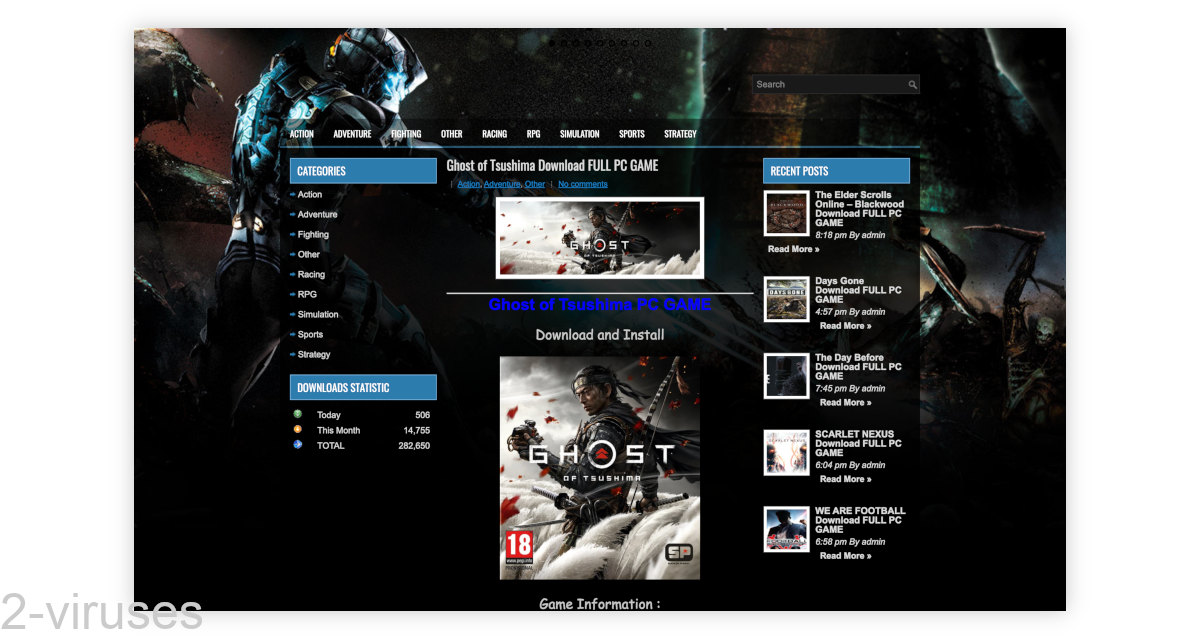 It's a suspicious site
There are a few things about Full-games.org that make it very suspicious:
Even though Full-games.org has been around for more than a year, it has no reputation, no discussion about it.
The site downloads installers for games that are impossible to get on PC.
If Full-games.org were a real pirating site, it would have some presence in the online communities. But it doesn't, which makes it very suspicious.
Even more suspicious is that Full-games.org offers impossible games, such as current Playstation exclusives for PC (Demon's Souls) and games that aren't even out yet (The Day Before). It's not just placeholders – these games have customized installers specifically for them. This is a clear sign that something is very wrong.
Intentionally or not, Full-games.org is preying on impatient users looking to download free games. It offers games that no real site or store – legal or illegal – can offer: games that aren't out yet and games that are exclusive to non-Windows platforms. Even if users suspect that something is wrong with Full-games.org, they might still download files from it, as it's their only option for getting a particular game.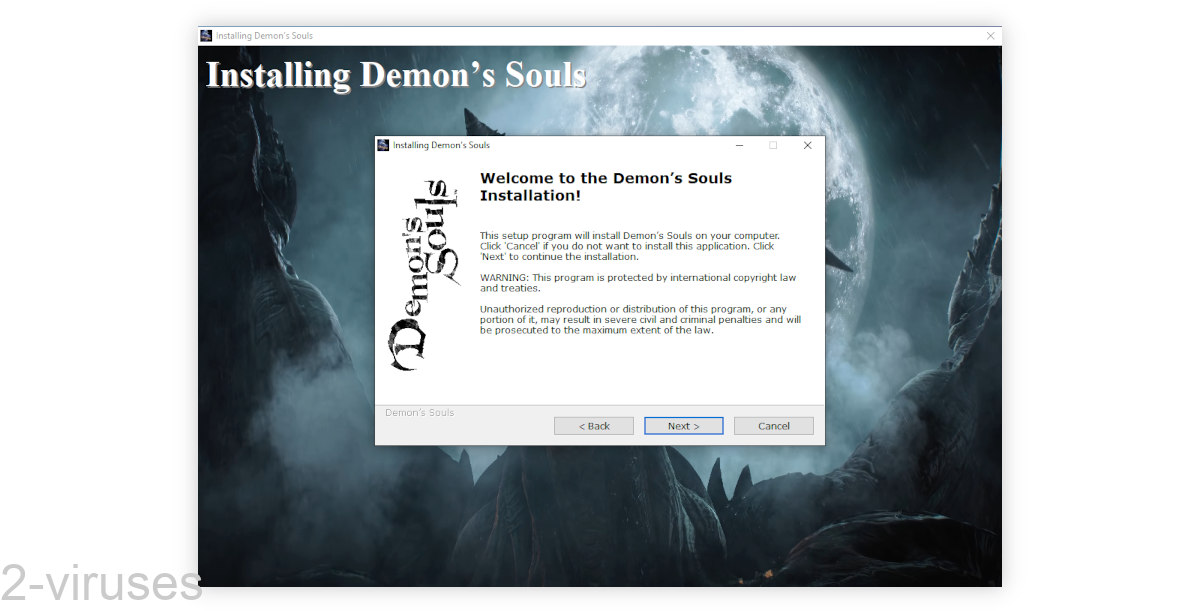 Dangers of pirating
Full-games.org offers links to download the game files, what is it really downloading? It depends on the game. Some of the installers are fake, but some might be real. Some are from Full-games.org itself, some- from Dropbox, and others – from sites like Games-center.pro (VirusTotal).
I think Full-games.org has the same problems as the Gamefabrique.com site.
Pirating is dangerous. It's like the Wild West there, with no authority to keep order, catch the bad guys, and protect customers from scammers and malicious actors. The biggest danger is not file-encrypting ransomware or adware viruses, as those are easy enough to remove with antivirus programs or just by resetting your Windows. Rather, it's spyware programs and banking trojans that can steal money and login information.
It's great for your cybersecurity to stick to legal ways of getting entertainment as much as possible. Nowadays, there are many free game giveaways (Epic and other stores, check the Gamedeals subreddit) and frequent big discounts – ways to get games without breaking the bank.
Remove malware
Use antivirus programs, such as Spyhunter, to protect your computer from malware. Scan your computer with your antivirus tool. If it detects malware, remove it.
Automatic Malware removal tools
How to remove Full-games.org Scam using Windows Control Panel
Many hijackers and adware like
Full-games.org Scam
install some of their components as regular Windows programs as well as additional software. This part of malware can be uninstalled from the Control Panel. To access it, do the following.
Start→Control Panel (older Windows) or press Windows Key→Search and enter Control Panel and then press Enter (Windows 8, Windows 10).
Choose Uninstall Program (if you don't see it, click in the upper right next to "View by" and select Category).
Go through the list of programs and select entries related to Full-games.org Scam . You can click on "Name" or "Installed On" to reorder your programs and make Full-games.org Scam easier to find.
Click the Uninstall button. If you're asked if you really want to remove the program, click Yes.
In many cases anti-malware programs are better at detecting related parasites, thus I recommend installing Spyhunter to identify other programs that might be a part of this infection.