Download-app.net is a website that does nothing but display ads. Rather than just show ads online, it actually gets access to people's browser settings and uses web push notifications to show pop-up ads on their screens – even when they don't have Download-app.net open. This can lead to a lot of frustration, as it's not always obvious what's causing the Download-app.net ads to appear.
Download App Net Notification Spam quicklinks
Download-app.net in short:
Classification
Adware.
Problems caused by Download-app.net
It makes your browser display ads,

some of its promoted content is potentially dangerous.

How to avoid notification hijackers
Disable notification requests,

use ad blockers when visiting websites that show excessive ads.

How to block ads from Download-app.net
In your browser settings, block notifications from unwanted sites,

use antivirus tools (Spyhunter for PC, Combo Cleaner for Mac, others) to remove adware.
Download-app.net is an ad spamming site
If you ever saw Download-app.net's address anywhere, it was likely on a pop-up ad or a notification ad.
Download-app.net is a website that sends third-party content – ads – to people's web browsers. The ads appear as notifications from Download-app.net, but they lead to other sites.
The people who see these ads usually want to stop them. First, because the ads are unwanted and distracting, and also because the content that Download-app.net's ads promote is sometimes objectionable or low-quality. Watch out for them:
Fake articles on spoofed websites. They promote get-rich-quick schemes, counterfeit items, miracle cures, and other questionable products. Sometimes they post made-up interviews with celebrities that promote the product (Scam bitcoin ads using unauthorised Australian celebrity images traced to Moscow addresses).
Fake update prompts, virus warnings, system alerts, other malicious ads. They promote useless but expensive apps (the idea is to scare people into thinking that these apps are required to fix their computer) and tech support scams.
Gambling sites and explicit adult content. Some of these ads get disguised as system notifications or messages from different apps (such as Facebook and Instagram), so clicking on them can lead to awkward situations.
Fake giveaways and surveys. They lead to reward sites and subscription scams.
Of course, not all the ads that Download-app.net shows are as bad. Some are just regular safe advertisements. But the malicious ads that are there can lead to scams and cybersecurity problems. If you think that you went along with potentially dangerous ads, it's a good idea to check your device with an anti-malware program, such as Spyhunter for Windows, Combo Cleaner for macOS, and others. If their scan results show something suspicious or potentially unwanted, delete those items.
Automatic Malware removal tools
How sites hijack notifications
You might encounter Download-app.net on file download sites, torrenting sites, free movie sites, and similar websites. It's advertised with pop-ups and malicious redirects. Such ads tend to appear when you click anywhere on the page, or specifically on the Download link/button.
As a result, when you end up on Download-app.net, it might not be obvious that it's an ad. It might look like a legitimate video player (or an adult video site, though I didn't add that screenshot to this article).
Download-app.net appears and just sort of hopes that you'll click the "Allow" button on its notification prompt. It also forwards you to Music-online.me, Content4you.net, Newslive35.com, and other sites. They also try to get your permission to send you notifications.
There are a couple of things you can do to protect yourself from Download-app.net and other hijackers: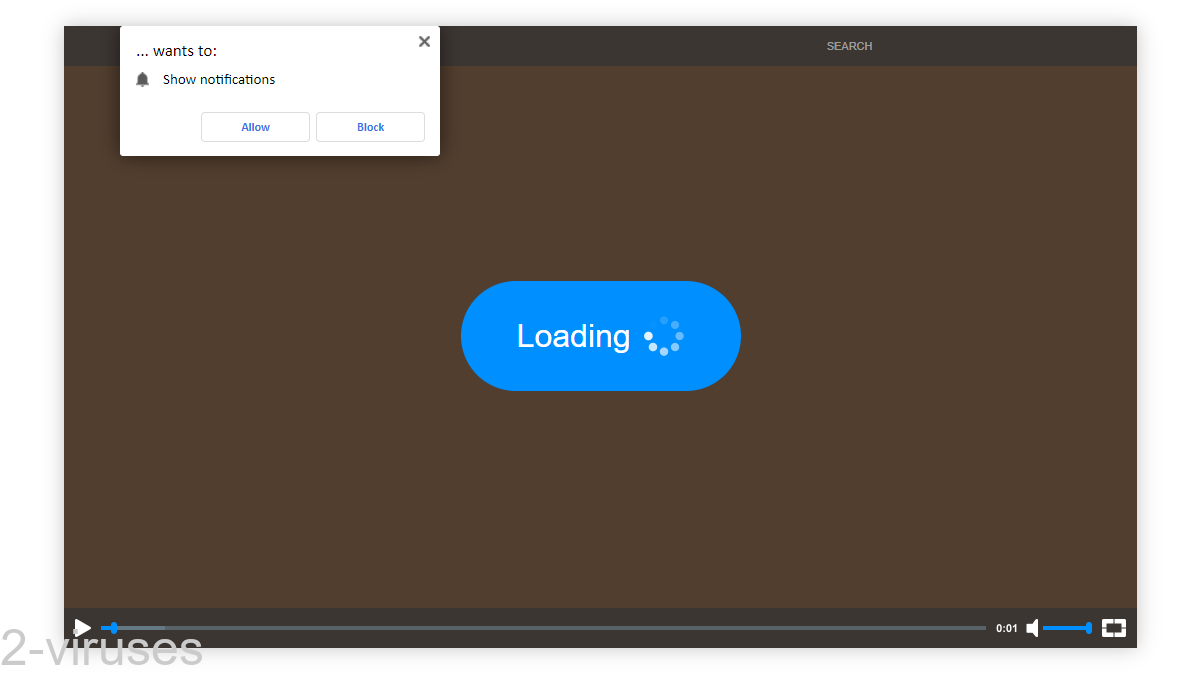 How to block ads from Download-app.net
As for Download-app.net's ads, you can stop them in your browser settings. Whether it's your tablet, phone, or computer that got infected, the way to stop them is the same. You just need to open your web browser, go into Settings/Preferences, and block Download-app.net  from showing you ads.
Here's how to do it in various web browsers:
Chrome – open Settings, scroll down to Site settings (under Privacy and security), click on Notifications.
Edge – open Settings, click Site Permissions, Notifications.
Safari – in the Safari menu, choose Preferences, Websites, Notifications.
Firefox – open Settings, Privacy & Security, scroll down to Permissions, and click on Settings next to Notifications.
If you aren't sure about which browser you're using, you can check on Whatismybrowser.com.
In notification settings, you should see Download-app.net among other addresses. All of the addresses that you're unfamiliar with or don't want to receive messages from should be marked as "Blocked" (just their notifications, not the sites themselves).
Only allow notifications from sites that you want to hear from.