Newslive35.com is an ad spamming website that uses web push notifications, a feature that's present in all popular web browsers, to display pop-up ads. It shows ads periodically any time your browser is open. Newslive35.com's ads may be dishonest, misleading, and sometimes lead to unsafe websites.
Newslive35 Com Ad Spam quicklinks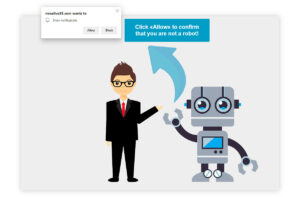 About Newslive35.com:
Type of threat
Adware.
Newslive35.com hijacks web browsers
It changes notification permissions so that it can show pop-up ads.
It displays unwanted content
Newslive35.com shows ads for sometimes dangerous content,

the ads it shows may be disguised as notifications from trusted websites.

How to stop Newslive35.com's ads
Disable unwanted notifications,

if needed, remove adware manually and with antivirus tools (Spyhunter for PC, Combo Cleaner for Mac, others).
Newslive35.com infects browser settings
Newslive35.com is a website. But it doesn't have normal content, like blog posts or forums.
Instead, it has pages that tell visitors to "Click Allow" in a dozen different ways:
To access the website content, click Allow.
If you are 18+, tap Allow.
Press Allow to watch the video.
Click Allow to confirm that you are not a robot.
These sentences are all lies used by Newslive35.com to trick people into subscribing to its advertisements. "Allow" refers to a button on a little notification shown by your browser when Newslive35.com (or any website) asks to be able to send you notifications.
For instance, social media sites send notifications about new DMs and trending topics. Chatting sites let you know about new messages. Shopping sites – about sales.
But Newslive35.com uses notifications to send you links to third-party advertisements. If you're unfamiliar with notification spam, it's very similar to email spam. Except it's a lot harder to ignore as these notifications show up on your screen instead of being sent straight to your spam folder.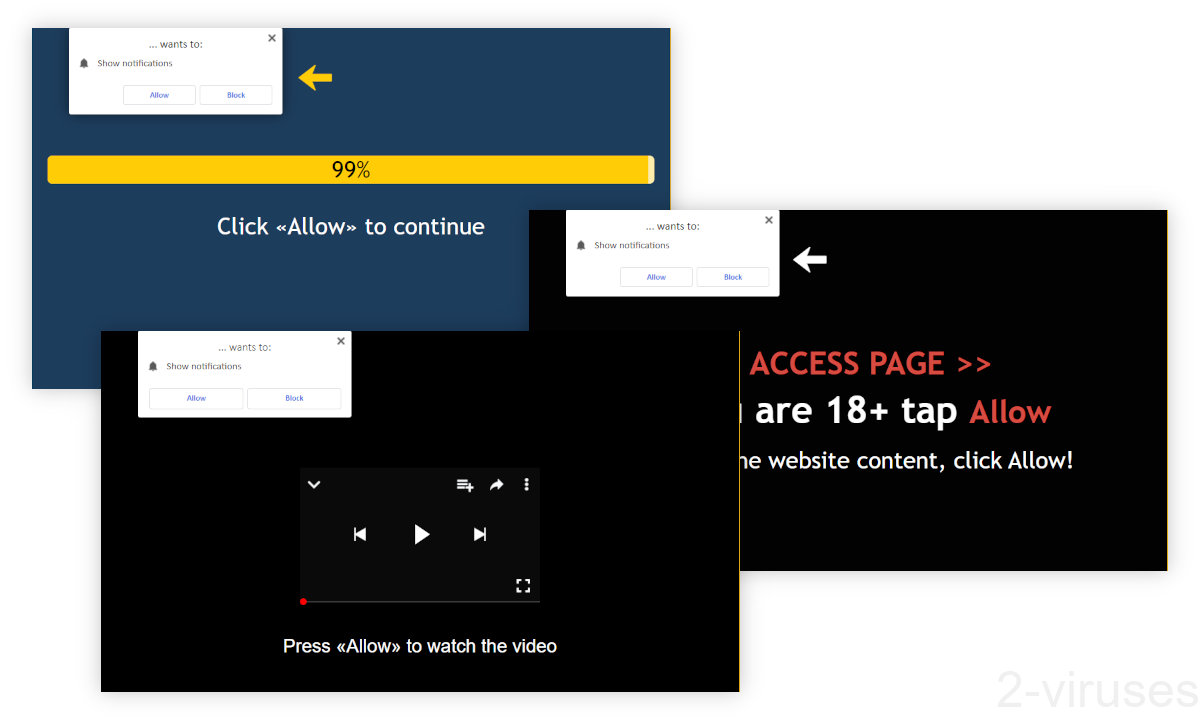 It shows unwanted ads
What kinds of ads Newslive35.com shows depends on your location and other aspects. But, in general, the ads are a mix of mundane, controversial, and dangerous content.
Besides normal and safe ads, you may also see fake virus alerts, get-rich-quick scams, shady diet pills and male enhancement products, counterfeit electronics, gambling sites and other adult content, adware and other malware, fake update alerts, and other notification spammers.
Some of those more problematic ads that Newslive35.com shows may be disguised to look like something trustworthy: Instagram, Facebook, WhatsApp notifications, missed calls and messages, system updates. Advertisers can design their notifications to look however they want them to look, which allows them to impersonate other apps and websites.
There's no reason for Newslive35.com to ban malicious advertisers. It's just there to take money from advertisers and send ads to everyone whose browser is infected. As soon as Newslive35.com gets blocked by enough ad blockers, browsers, and antivirus programs, it'll be shut down and a new site will be used in its place. It's how the people behind notification spammers operate.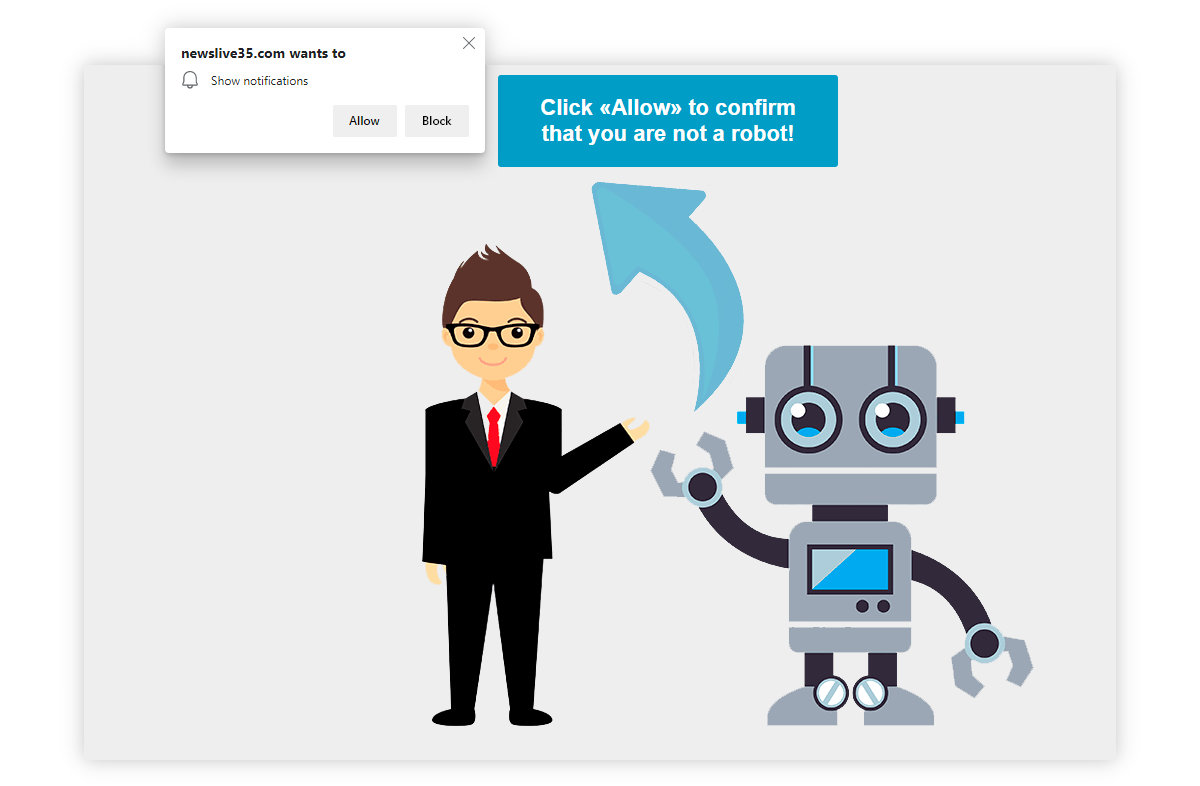 How to stop Newslive35.com ad spam
Block notifications from Newslive35.com and other unwanted websites in your browser settings. The process should be similar on mobile and desktop:
Chrome – open Settings, scroll down to Site settings (under Privacy and security), click on Notifications.
Edge – open Settings, click Site Permissions, Notifications.
Safari – in the Safari menu, choose Preferences, Websites, Notifications.
Firefox – open Settings, Privacy & Security, scroll down to Permissions, and click on Settings next to Notifications.
Find Newslive35.com and all unwanted and unfamiliar websites. If their notification permission is "Allow", change it to"Block" or "Deny".
You can also scan your computer with an antivirus tool, such as Spyhunter for Windows, Combo Cleaner for macOS, and others. If they detect adware, potentially unwanted programs, or something else suspicious, delete those items. They can cause browser redirects, pop-up ad spam, and lead you to more notification hijackers.
It might be best to disable all notification prompts so that sites like Newslive35.com can't get inside your browser again. According to Mozilla, most people ignore them anyway, and you can always manually add a website address to allow notifications from it.
Automatic Malware removal tools