Chedot is a Windows browser based on Chromium, the open-source project that's used by innovators, established browsers (like Edge and Opera), as well as companies trying to promote their own product. The latter is the case for Chedot — a functional browser that exists to promote Chedot's online products.
Chedot Browser Ads quicklinks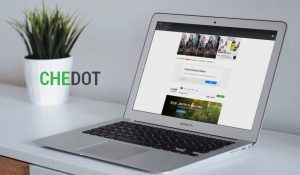 Chedot boasts of double the download speed, free video and music downloads, access to blocked sites, internet search, and of an antivirus that can protect your computer and keep your messages and calls private. It says that the speed of operating on older computers is twice that of other browsers.
The marketing of this browser looks similar to some hijackers — especially the "Instant Internet Search" bit. That sort of language is used by hijackers to indicate that they'll replace your search engine and home page. While that's not always the case for Chedot, it does have other suspicious features. For example, it shows a great number of ads.
Chedot problems:
Similar to
Issues with Chedot

Self-promotion
Ads in the home page
Intrusive distribution

How it gets installed

By bundlers
Downloaded on the official website

Removal

Uninstall using Comtrol Panel
Scan for other PUPs using anti-malware (SpyHunter)
Ads by Chedot
Once you have installed the browser and open it, you're greeted every time by a page full of advertisements. The browser isn't malicious but some people might dislike its self-promotion and the amount of ads. The way it was distributed was also not user-friendly.
Chedot seems to have always existed on the edge between a potentially unwanted program (mild adware) and a legitimate browser. There have usually been a few anti-malware engines that would detect the browser or one of its websites for a time. One of the reasons might have been that the browser is associated with search.chedot.com, which is a fake search engine used to hijack the traffic of the user and direct them to sites with additional ads. The goal of browser hijackers is to boost the traffic of websites that the hijacker's developers can profit from and it's possible that the Chedot browser was created for this purpose.
In the case of the Chedot browser, it seems to be mostly focused on promoting browser games, video, and news curated by this company. The home page and the pages where all the games are displayed also are mostly dedicated to showing ads. The browser has also been accused of displaying shady ads that link to unsafe content, though I didn't encounter them myself.
It's worth considering that Chedot, as a browser, has total control over what is displayed how and can change, add, or replace advertisements on any website. A browser can also see everything done by a user, which could be a privacy issue if one doesn't trust the company that made this browser. Privacy issues usually go together with advertising, so adware programs tend to be the biggest offenders.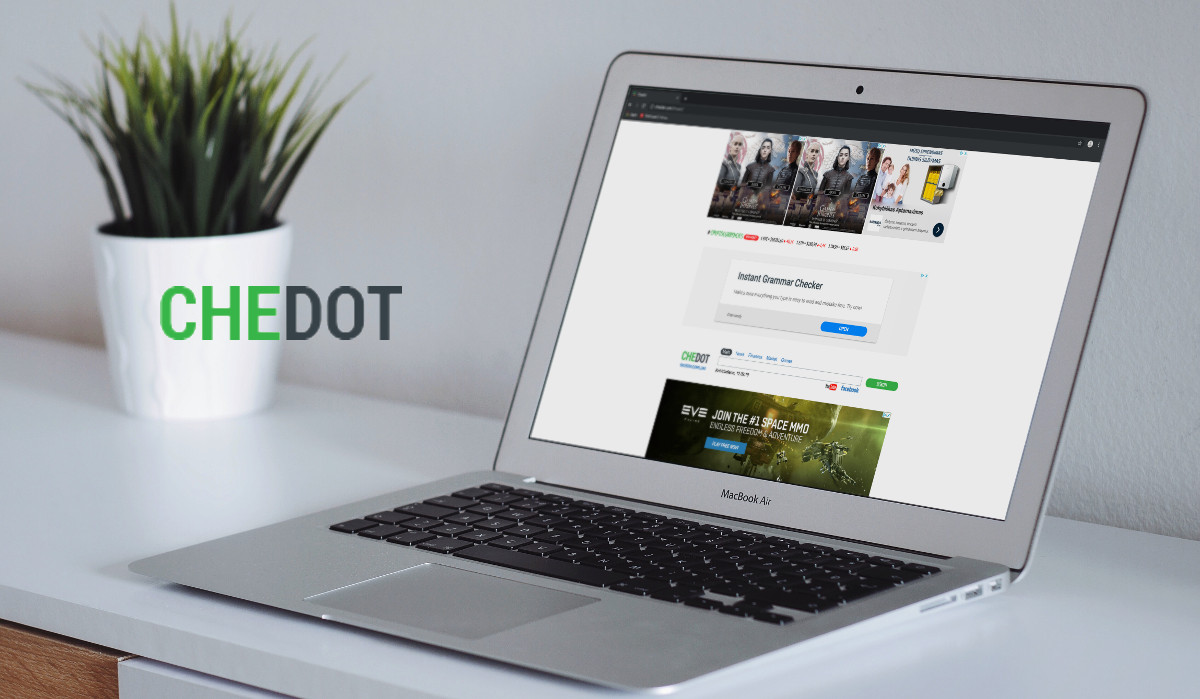 Distribution issues
The Chedot browser can be downloaded from its official website. But some people notice the browser appear out of nowhere on their computers, without having ever heard of it before. This is called bundling and is a type of very aggressive promotion. It's very common with potentially unwanted programs and malware. These programs latch themselves onto known and wanted products and get downloaded and installed together, but without adequately warning the users.
To avoid such unplanned arrivals, you should only download software from trusted, original sources and watch out for optional offers during the installation. Even if you try to customize your installation, it's not always possible to notice these inclusions due to the clever placement of elements and deceptive color use. Even the most careful people sometimes are tricked to install unwanted programs because their offers are so well hidden in plain sight.
The developers and distributors of free programs who might be working for free get a chance to make some money by bundling various programs, and though not all the optional offers are bad, sometimes they accidentally partner with malware and that causes some problems for users, like having private information stolen.
Another way that people encounter Chedot is by following ads on some very shady websites. The exact same sorts of ads that are spread by adware viruses are also used by this browser.
How to remove the Chedot browser
The browser can be uninstalled using the Control Panel. It's advisable to also scan the computer with a Windows anti-malware program, like SpyHunter. This should reveal if any other PUPs (potentially unwanted programs) have made a home on your computer.
If you like the browser, you should feel free to continue using it — just remember to install updates and be aware of all the dubious programs that use the same marketing as Chedot. Don't click on suspicious ads, don't trust fake warnings, use a professional anti-malware program and you should be okay.
Automatic Malware removal tools
How to remove Chedot browser Ads using Windows Control Panel
Many hijackers and adware like
Chedot browser
install some of their components as regular Windows programs as well as additional software. This part of malware can be uninstalled from the Control Panel. To access it, do the following.
Start→Control Panel (older Windows) or press Windows Key→Search and enter Control Panel and then press Enter (Windows 8, Windows 10).
Choose Uninstall Program (if you don't see it, click in the upper right next to "View by" and select Category).
Go through the list of programs and select entries related to Chedot browser Ads . You can click on "Name" or "Installed On" to reorder your programs and make Chedot browser easier to find.
Click the Uninstall button. If you're asked if you really want to remove the program, click Yes.
In many cases anti-malware programs are better at detecting related parasites, thus I recommend installing Spyhunter to identify other programs that might be a part of this infection.