CamuBot Trojan – an extremely dangerous computer infection that is targeted to your most sensitive information (banking information, personal details, etc.). To put it into other words, if your computer is infected with CamuBot, you are facing a serious risk of losing your data and even money, because in the worst case scenario hackers would be able to get access to your banking account.

Camubot Trojan quicklinks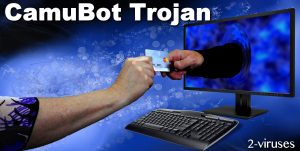 And that's not all – since CamuBot is categorized as a
trojan
, it can easily infiltrate other malware into your system, so it can cause even more cybersecurity problems in the future. The biggest problem regarding trojans like this one is that they are invisible. A regular user can't notice it because it works in the background and monitors the behavior in real time. Unlike browser hijackers or adware, trojans are really sneak so detecting them is the hardest part.
However, if you have a suspect that CamuBot is currently operating on your computer or you would love to learn more about this specific infection, please proceed with reading the article. We will tell you how you should act if an infection like this one gets inside of your computer and how to ensure that this will never happen again.
Malicious Traits Of CamuBot Virus
By the definition, trojan viruses are malicious files spread by social engineering, that are trying to get unauthorized access to the targeted system. Once that access is gained, they can remotely monitor the infected system, infiltrate other malware and steal private data.
Unfortunately, CamuBot fits this description perfectly. Cybercriminals that have developed this infection employs an advanced technique in order to avoid getting detected by anti-malware software – files that are uploaded to the infected computers are different every single time. This is done on purpose because then it's more complicated to include all of those new names into virus databases.
So when infiltrated into the system, CamuBot drops one or two files into the Program Data folder. This folder is used mostly by the Windows operating system. Then, the infection starts looking for the anti-malware and anti-virus programs that are installed on the computer. It is capable of bypassing most of the regular anti-malware tools. In addition to that, it can automatically create exceptions in the Firewall settings, so this allows it to make outcoming and incoming internet connections.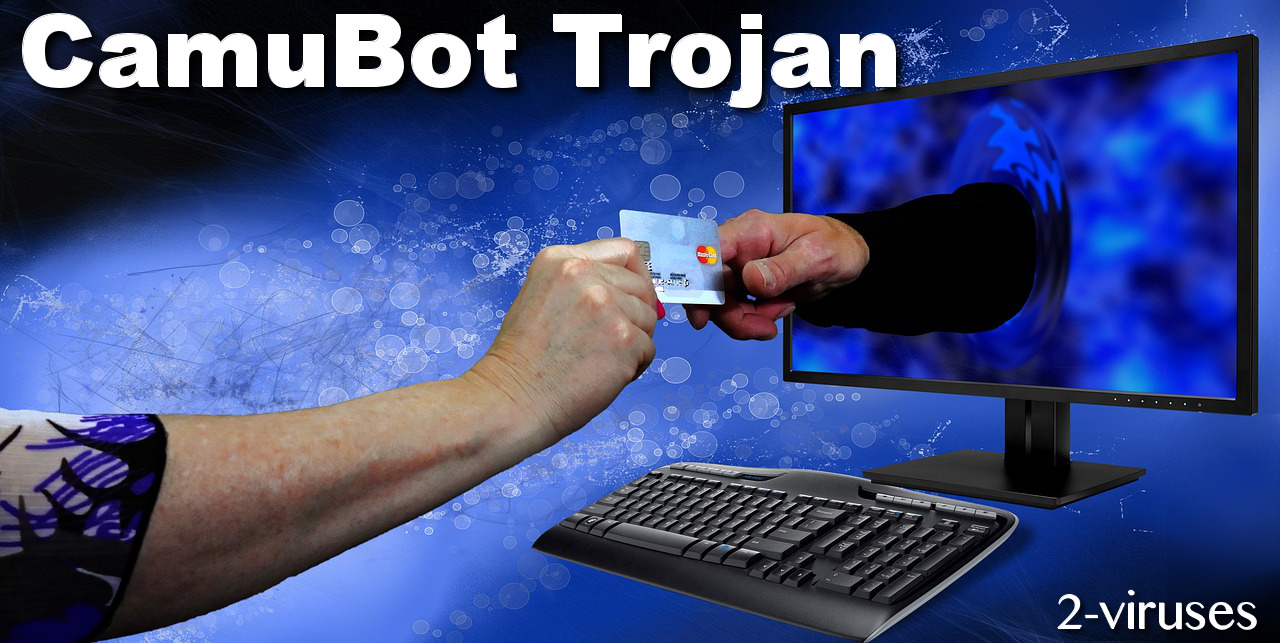 As a result, they are capable of establishing an ongoing connection to the remote hacker server, so all your internet traffic now is going through it. What does that mean? Well, it's a perfect environment to steal your personal data. Naturally, our number one advice in a situation like this is to disconnect the internet on the infected machine immediately. If the computer is not connected to the world wide web, the virus cannot cause any harm.
This banking trojan is also capable of taking over the infected system in a real-time. So let's assume that the infected computer is still actively used and the activity is monitored by cybercriminals. Once you log in to your banking account, cybercriminals can simply take over the control and do what they want. That can be a truly shocking experience.
We do not have the data that could prove or deny that CamuBot is going only after banking details, but we certainly know that this virus is capable of much more. Here are some possible consequences that can be faced due to the presence of CamuBot:
It can infiltrate other malware into your system. Various adware or browser hijacker infections are often spread by trojans;
It can redirect you to other websites or display excessive pop-up advertisements;
It can modify key settings on your system and make the computer unusable;
It can gather and leak other information that might be sensitive.
How CamuBot Infected Your Computer
As usual, trojans are spread using social engineering techniques. As a direct tool for the distribution of malicious files, they select spam emails and/or download sites. You have probably heard that no software should be downloaded from a website that looks fishy or that you should not be opening attachments to the letters that are stored in the spam folder.
Even though those rules are well known to almost everybody, cybercriminals manage to craft very appealing stories and force victims into believing that they need to get this particular file. For instance, you can receive an email that states that you have a tax refund or something similar and in order to get it, you need to follow the information that is provided in the attached file. Once you open that attachment – the game is over, malicious files of the virus are automatically uploaded to your computer.
To make your life easier and more secure, we highly recommend to properly protect your system. Real-time security would come handy in such a situation, so just give a try to Malware Fighter or Plumbytes – those tools are known for strong real-time protection. However, since CamuBot is constantly renaming malicious files, even the most advanced anti-malware software can be ineffective in some situations.
Automatic Malware removal tools