Scorecard and Summary
| | |
| --- | --- |
| Name: | Plumbytes anti-Malware |
| Type: | Anti-Malware Tools, |
| Price: | 34.99 (limited trial available) |
| Rating: | |
We are affiliated with this program. Read our disclosure.
Positive Sides of Plumbytes anti-Malware
Relatively fast
Shows infection locations for free so you can delete the files yourself
Does not show too many cookies as "infections", only ones that are related to parasites. This means that it is not too agressive and will not try to convince you into purchasing full version if you are not infected.
Negative Sides of Plumbytes anti-Malware
Plumbytes is detected by some competitors as PUA at the moment. We could not determine any legitimate reasons for this.
Install process might be more suitable agaist adware and hijackers than rootkits and trojans. Some other anti-malware tools use more aggresive ways for install thus they can be used on heavily infected systems.
Plumbytes anti-Malware Review Details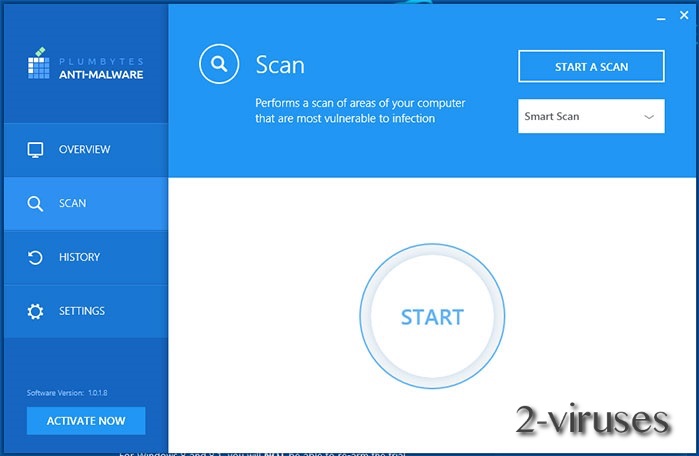 Plumbytes Anti-Malware is a security software that was developed to track and delete Trojans, ransomware, rogue antispyware, adware, browser hijackers, worms, keyloggers and other types of infections. Yes, you understood it right. It not only eliminates malware but also solves spyware related issues. The program was designed by Plumbytes Software, LP, a UK-based company.
Plumbytes uses cutting-edge technology which allows to detect and delete all kinds of infections effectively, quickly and easily. The program also has an integrated "anti-hijack" protection technology, which helps to stop browser hijackers from taking over your web browsers, while a "security threat detection" feature helps to stay protected when you are browsing the web. It is a great tool that will help users to avoid malicious websites or install dangerous applications too. It is a relatively fast anti-malware program and the scan itself does not take long.
Plumbytes can be downloaded from its official website. It will scan your system and detect the threats free of charge. If you want to get a full version of Plumbytes and enjoy all of its features, you can purchase it for 34.99 EUR. This version is valid for 6 months and you can renew it automatically. The application is compatible with Windows 10/8/7 (both 32 and 64 bit), Vista and XP. Don't forget about 24/7 Technical Support that you can get in touch with any time your computer is facing some problems. An experienced IT team is ready to provide a customized fix free of charge, if the software is not able to do it automatically.
Plumbytes is covered by Money Back Guarantee. If the software doesn't meet your expectations, you can ask for a full refund not later than 30 days after you made a purchase.
During our evaluation I have tested Plumbytes against various parasites and it performed quite well. Its install process is very fast compared to competitors and interface is clean and simple. What impressed me the most is that it does not detect many "questionable" cookies what is a usual strategy to improve sales by its competitors.