Vista Internet Security 2010 - How To Remove?
Vista Internet security 2010 is a new version of OS-specific rogue  antiviruses. To be more precise, it is a same fake antivirus like XP Or Win 7 Internet security 2010, you will see a different name according to your OS though.  It is a scam that should not be taken lightly. Although threats Vista Internet Security 2011 shows in its scan logs are false, your Vista PC got serious infection – the rogue promoting trojans.  You might get them by clicking on infected facebook/myspace ads or by downloading  useless shareware or fake codecs.
A typical Vista Internet Security 2010 popup/alert looks like this:
Vista Internet Security 2010 Firewall Alert!
Vista Internet Security 2010 has blocked a program from accessing the Internet
Internet Explorer is infected with Trojan-BNK.Win32-Keylogger.gen
Private data can be stolen by third parties, including credit card details and passwords.

Tracking software found!
Your PC activity is being monitored. Possible spyware infection. Your data security  may be compromised. Sensitive data can be stolen. Prevent damage now by completing security scan.
Do not believe alerts like this and get rid of Vista Internet Security 2011 as soon as possible. To avoid problems in the future we recommend having both a reputable antivirus program like ESET NOD32, Kaspersky and good anti-spyware with real time protection.
Updated removal instructions:
If you follow the manual removal instructions don't just delete registry values, replace it with "%1" %* otherwise you will not be able to open any applications. The same might happen if you just simply delete %Documents and Settings%\[UserName]\Application Data\av.exe file. First of all you have to fix certain Windows registry values. Here's how to do that:
1. Click Start->Run (or WinKey+R). Input: "command". Click OK.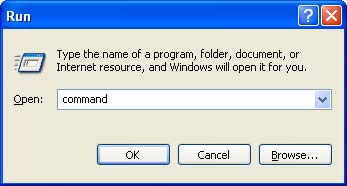 2. Type in "notepad" as shown in the image below and press Enter. Notepad opens.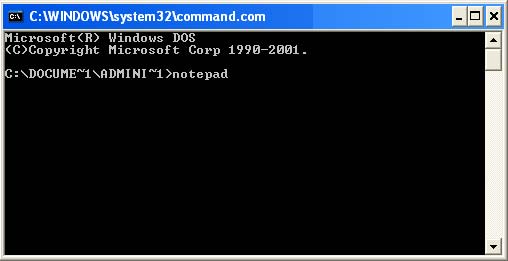 3. Then copy and past the following text into Notepad:
Windows Registry Editor Version 5.00
[-HKEY_CURRENT_USER\Software\Classes\.exe]
[-HKEY_CURRENT_USER\Software\Classes\secfile]
[-HKEY_CLASSES_ROOT\secfile]
[-HKEY_CLASSES_ROOT\.exe\shell\open\command]
[HKEY_CLASSES_ROOT\.exe]
@="exefile"
"Content Type"="application/x-msdownload"
4. Save file as "exefix.reg" (without quotation-marks) to your Desktop. NOTE: choose Save as type: All files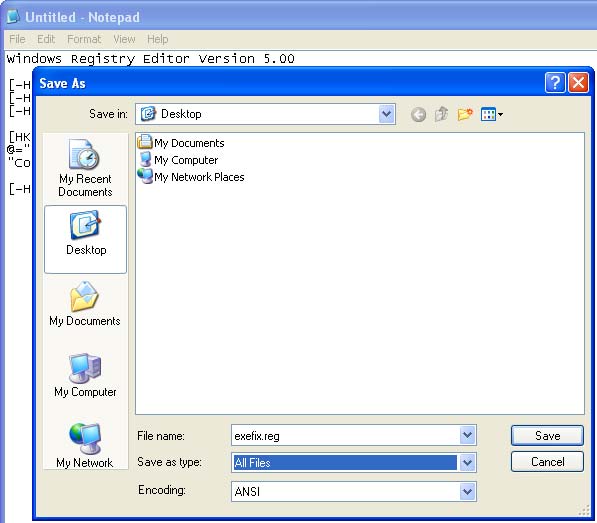 5. Double-click to open exefix.reg. Click "Yes" for Registry Editor prompt window.
6. Download Spyware Doctor or an automatic removal tool below.
Automatic Vista Internet Security 2010 removal tools
We might be affiliated with some of these programs. Full information is available in disclosure
Manual removal
Important Note: Although it is possible to manually remove Vista Internet Security 2010, such activity can permanently damage your system if any mistakes are made in the process, as advanced spyware parasites are able to automatically repair themselves if not completely removed. Thus, manual spyware removal is recommended for experienced users only, such as IT specialists or highly qualified system administrators. For other users, we recommend using Reimage or other tools found on 2-viruses.com.
Processes:
Files:
Registers:
About the author