Us-srch-system.com - How To Remove?
Us-srch-system.com seems to be available for moving: 100kseraches.com, 2dayoftheweek.com and many other addresses will show you the same content offering a substitution to requested search engine. Showing such categories as Cars, Health or Business, us-srch-system.com may look completely legitimate website dedicated for searching important information on specific topics. However, instead of expected results users will be redirected by malware to malicious websites, providing adult content or offering to purchase something suspicious, like malware programs or goods.
So, the only thing us-srch-system.com does well is malware redirecting or initiating redirect issue during the Search. Us-srch-system.com in fact is the main web page which must be avoided because it is also linked with various malware that may initiate analyzing your credit card information and discarding money from it. You muse avoid Us-srch-system.com if you don't want your PC to become messed up. If you have been annoyed by continuous redirections, follow this guide on how to fix Google redirect problem and make your browsing normal.
Automatic Us-srch-system.com removal tools
We might be affiliated with some of these programs. Full information is available in disclosure
Us-srch-system.com screenshots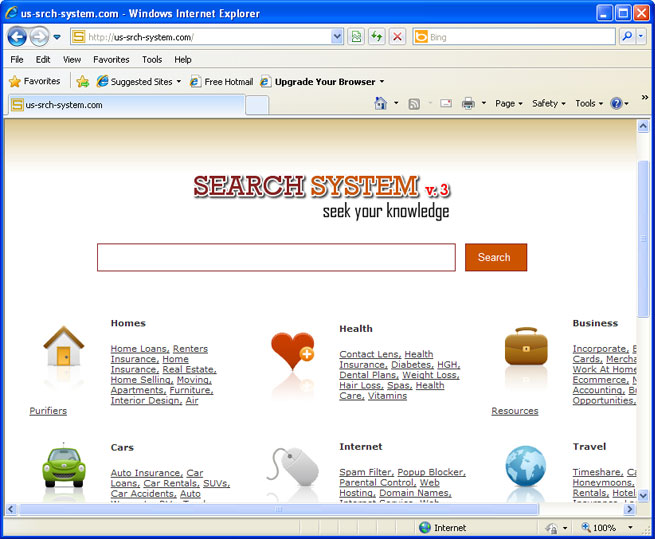 About the author