TopicLookup program may be advertised as a genuine and helpful application. At the same time, many security-related blogs and anti-virus programs identify TopicLookup as a PUP (potentially unwanted program). Why exactly is it so? Reading this guide will help you understand the danger of TopicLookup application, its negative impact on your Mac and will provide you with solutions to uninstall it effectively from the system.

Topiclookup Adware quicklinks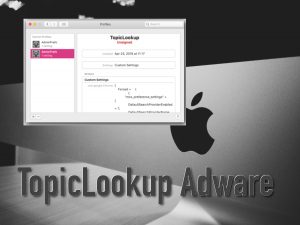 It is more correct to classify TopicLookup as the
adware
, i.e. the software that was specifically developed to display intrusive ads, pop-ups and other forms of promoting specific content. Furthermore, TopicLookup is additionally involved in collecting a lot of information related to your browsing habits, so it performs the function of spyware along with the advertising feature.
The Internet is currently overwhelmed with advertisements. Many of the ads we notice today are directly associated with the websites we visit. They are legitimate. This is not the case with TopicLookup. It displays numerous intrusive advertisement banners on top of the website content and does not allow you to properly perceive the important information.
What to expect of TopicLookup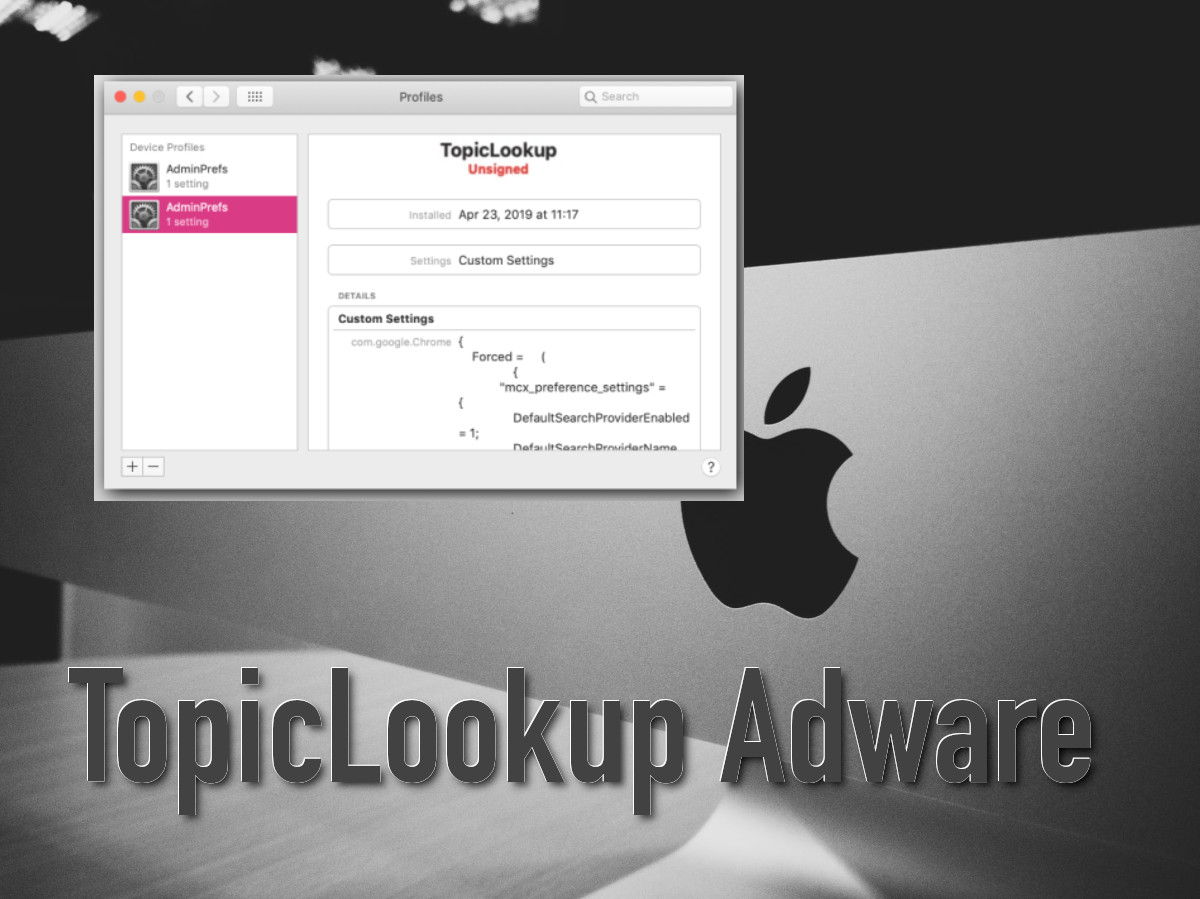 TopicLookup adware specifically attacks Mac computers. Once installed, it starts displaying intrusive and absolutely irrelevant advertisement banners. For instance, you will notice the variety of banners, coupons, pop-up windows promoting fake software updates, surveys, lotteries, etc. Ads by TopicLookup adware may be also displayed on top of the contents of the websites you visit, so their important parts will be concealed. Thus, you will not be able to properly read the information you need. When you click on these intrusive ads you most likely will be redirected to suspicious or even malicious resources on the web. There are cases when such unwanted browser redirections will lead you to the websites that have certain integrated scripts elaborated in order to scare you into downloading and installing other PUPs.
Finally, TopicLookup is also involved in tracking the information you submit through your hijacked browser. In fact, any adware, including TopicLookup, is capable of collecting the information related to your browsing, such as IP addresses, submitted search queries, visited websites, geographic location data, etc. This information may be also shared with third-parties illegally, without asking the user's permission. Sometimes this private data may reach cyber frauds who may easily manipulate it for various illegal purposes. This information may be wrongfully used for generating revenue in favor of these people.
This is a brief summary of what TopicLookup does in your Mac:
displaying intrusive ads and pop-ups promoting third-party websites;
causing unexpected browser redirections to random resources on the web;
spying over your browsing habits, transferring this information to third parties illegally;
prompting you into downloading other PUPs;
causing high CPU usage and slowing down the system.
How is TopicLookup installed
There are various deceptive tricks used by adware distributors to inject TopicLookup malicious codes into your Mac. For example, you could suddenly encounter misleading pop-ups that may instruct you to perform software or Adobe Flash Player updates. In fact, these updates are absolutely not needed and instead may force you to download and install TopicLookup program.
However, there is a high probability that TopicLookup was installed along with some other free software lately. The high number of cost-free programs is additionally interconnected with other extras (additional offers). Sometimes people fail to read the information carefully when they install the freeware, so they may agree with all the default installation options. As a result, TopicLookup and many other unwanted utilities become part of their computers. Torrent file downloads may also integrate TopicLookup installer, by the way.
How to remove TopicLookup
Since there is nothing really valuable in the TopicLookup program, it is definitely worth immediate removal. TopicLookup is the program that may be located easily in your Mac computer. Access the list of your Mac applications, look for TopicLookup and put it into the Trash. Another important step is to remove TopicLookup from the Profiles. For this purpose, go to the System Preferences, click on the "Profiles" icon and delete TopicLookup from the list of the profiles. These manual steps should solve all major problems, however, this does not guarantee that your Mac will become immune.
The solution to secure your Mac from malware injection is set forth below. We recommend that you scan your Mac additionally with the reliable anti-virus software that will identify other components of TopicLookup that may remain in your Mac. Manually deleting TopicLookup from the list of your Mac applications does not guarantee the utter removal of all other malware. For this reason scanning with Spyhunter is very important.

Automatic Malware removal tools