Searchgeniusapp.com is the website that appears in your browser thanks to the Search App extension. The other symptoms are your search queries being redirected to search.yahoo.com or another search engine that you might not have been using. That's about it — this is a small browser add-on that mostly just directs your search queries to a partnered search engine to make some money from ad revenue.
Searchgeniusapp Com Search Hijacker quicklinks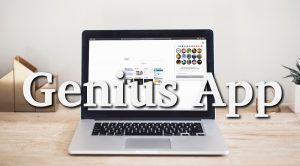 Searchgeniusapp.com does provide a search tab with a customizable background image, which can be fun, but it's not even mentioned in the description of this add-on! It's hard to even know what the purpose of the extension is before you install it.
The name of the extension — Genius App — is similar to the song lyrics website, but they are not related at all. Searchgeniusapp.com is made by Searchdimension, which is also the name of another search hijacker.
Searchgeniusapp.com is considered a browser hijacker because of its behavior using bad ads to spread, installing itself uninvited, and redirecting search queries — all without offering functionality to make up for all this behavior.
Searchgeniusapp.com memo:
Related URLs
Searchgeniusapp.com,

Searchdimension.com,

Search.yahoo.com.

Issues with Genius App
Redirects search queries,

is installed without permission.

Threat type
Browser hijacker,

potentially unwanted program (PUP).

Removal
Delete all malware (Combo Cleaner for Mac, SpyHunter for PC),

manually uninstall Genius App and related extensions.
Unlike Searchdimension, Searchgeniusapp.com isn't necessarily set as your default new tab page. Rather, it opens after you click the extension's button next to the search bar. That button, by the way, is invisible.
How Searchgeniusapp.com gets installed
Genius App spreads in a few ways:
It could be installed by the users voluntarily (possibly because of mistaken identity)
Downloaded thanks to misleading ads online
Installed alongside a free program as an "optional offer"
People searching for a Genius (the song lyrics site) extension or a mobile app might end up finding Genius App and installing it. They're not related but the description in the web store is so incredibly vague that it's easy to think "well, maybe this is it".
But, more likely, Searchgeniusapp.com gets into people's browser thanks to misleading ads on shady websites. Browser hijackers are promoted on such sites and by adware all the time.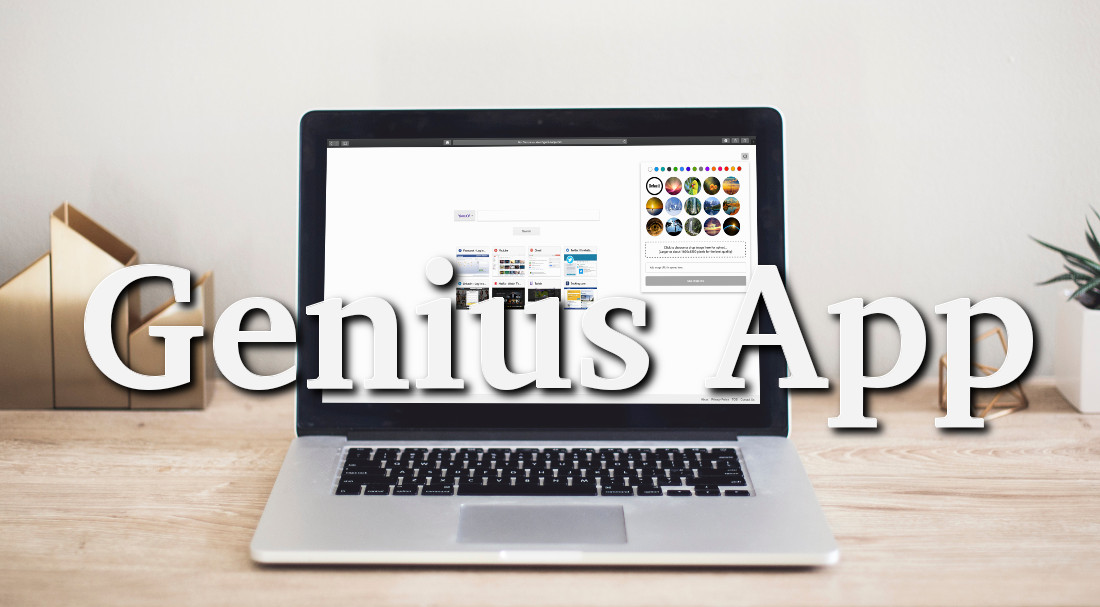 Imagine: you're trying to download something from a site, your file is ready, you click on the "Download" button, and a new webpage opens, something that looks like this article's cover, or this one. If you're not experienced with the malvertising minefield that is filesharing, online video converter, free streaming, and other sites who partner with the most aggressive ad-network around, then you might think that you just need to click the download button again to get your files. That' wrong — you'd just be installing some malware. That's cause you were redirected to some random website, as that's just how those ultra-aggressive ads work. Searchgeniusapp.com isn't the only browser hijacker to employ them.
Besides this, bundling is a popular way to spread unwanted programs, including malicious ones. Searchgeniusapp.com could be installed after you install a free program from one of the popular program download sites. They sometimes add optional offers to the installers of these programs, usually in a way that they're easy to miss and you end up with Searchgeniusapp.com in your browser and you're not sure how.
How to remove Searchgeniusapp.com
If you really like Searchgeniusapp.com, you can probably find a browser add-on that's less like a hijacker and has more respect for your choice and privacy.
Searchgeniusapp.com can be removed by manually removing Genius App and any other suspicious browser extensions. Browser add-ons that you didn't install and that didn't come with the browser should probably be removed. Browser hijackers often come in groups, so it's possible that other hijackers will emerge after you delete Genius App.
Adware and other potentially unwanted programs that might have sneaked Searchgeniusapp.com into your system should be examined and possibly removed — sometimes such programs go on to later install more unwanted applications. You can use any professional anti-malware program, such as Combo Cleaner for Mac or SpyHunter for PC.
Automatic Malware removal tools
TopRemoving Searchgeniusapp.com Search Hijacker from Chrome
Click on the menu button on the top right corner of a Google Chrome window. Select "Settings".

Click "Extensions" on the left menu bar.
Go through the extensions list and remove programs you do not need, especially similar to Searchgeniusapp.com. Click on the trash bin icon next to Searchgeniusapp.com Search Hijacker or other add-ons you want to remove.

Press on the "Remove" button on the Confirmation window.

If unsure, you can disable them temporarily.

Restart Chrome.
(Optional) Reset your browser's settings
If you are still experiencing any issues related to Searchgeniusapp.com, reset the settings of your browser to its default settings.
Click on Chrome's menu button (three horizontal lines) and select Settings.

Scroll to the end of the page and click on the Reset settings button.

Click on the Reset button on the confirmation box.

If you cannot reset your browser settings and the problem persists, scan your system with an anti-malware program.