Nav-links virus is a browser add-on based adware that is mainly added to Google Chrome and Mozilla Firefox browsers. It's a program that displays tons of ads while you are visiting some websites or making searches on the Internet. It works as an invasive advertising platform and seeks to promote various sponsoring services/products. The main symptom is the brightly underlined links on specific keywords in websites. If you hover on any of them, it will show a popup with some sort of promotions and a hyperlink to Nav-links platform.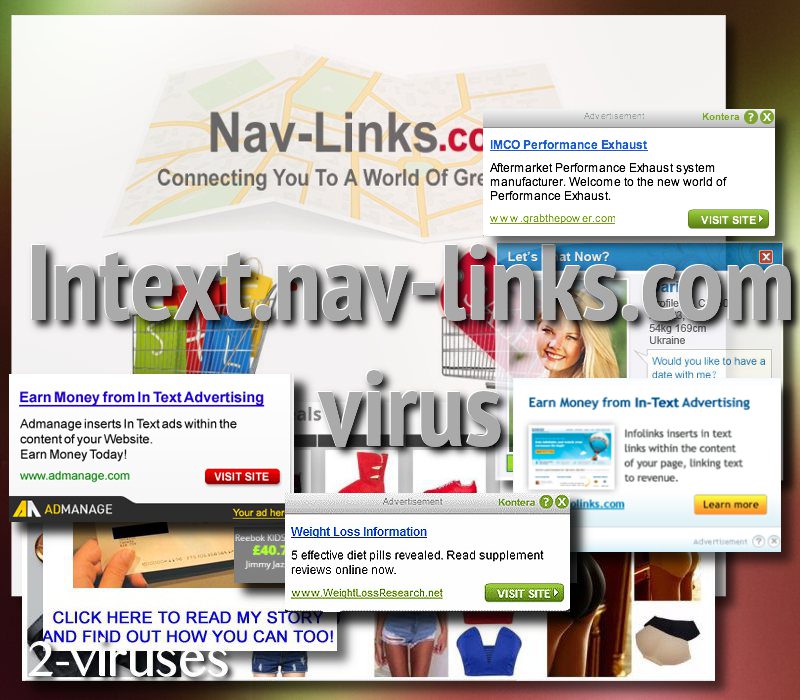 Nav-links virus is in fact very similar to Zombie News Ads, Safe Finder, AdsAlert and Kontera and does not bring any value to your internet surfing. On the contrary, even if you resist to buy constantly offered products, you will still witness yourself the negative Nav-links adware created consequences such as slow and frustrating browsing experience, redirects, random program installations without your permission, other virus infections, personal data breach, hacked accounts and etc. So if you want to avoid it before it gets really serious, continue on reading this article to learn how to remove Nav-Links for good.
Nav Links Virus quicklinks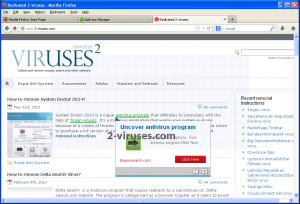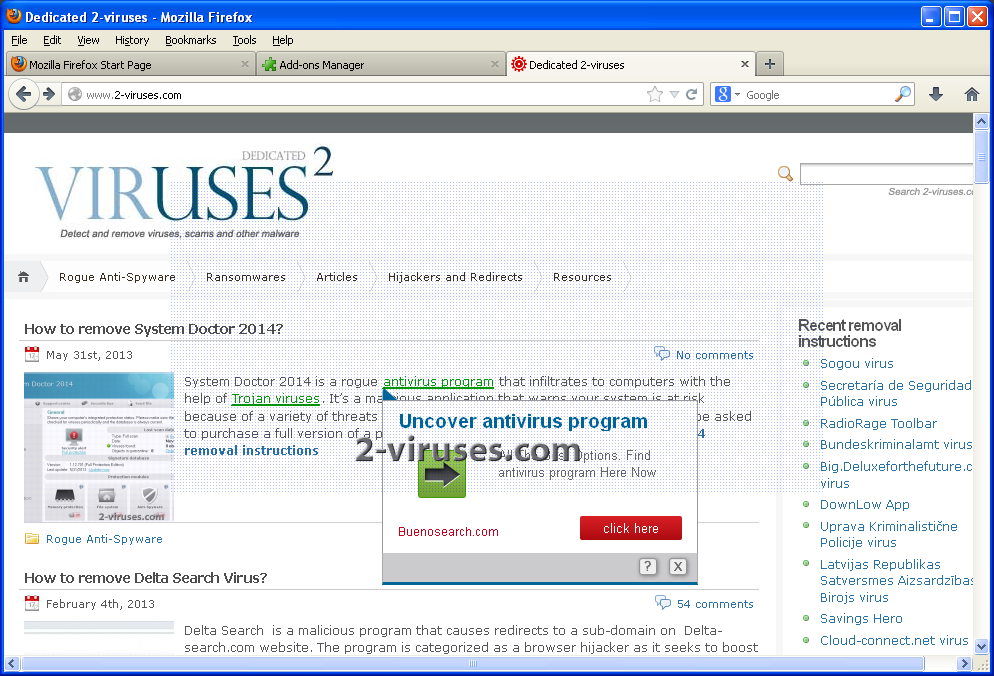 How to recognize the Nav-links virus
It is not hard to spot a Nav-links virus once it gets into your computer. Sadly you will only know about the threat only after it will be already fully set up because it has quite a few sneaky ways to slither into PC, without your consent and run silently in the background until the malevolent installation will be completed. As we mentioned before, compromised users will suddenly start seeing plenty of annoying ads in the form of underlined text hyperlinks, banners, pop-ups, redirects and etc. which will usually have nothing to do with the website you are looking at itself.
Nav-links creators earn their revenue from Pay-per-click, references, redirects increasing the traffic and other malvertising techniques, stealing the ads generated money from the original website owners. Online marketing is a popular way amongst many hackers and even legitimate virtual content creators to get rich. It is most beneficial if you have plenty of users to serve you by clicking on links, visiting websites or using your reference to register on some page. More compromised users = more money.
That is why crooks use illegal methods to gain the crowd. One of them is a deceitful cover convincing the victims that they need the Nav-links extension for the more efficient browsing. Here is how advertisements by this add-on are presented:
This advertisement was served by Nav-Links. NL helps useful browser extensions and toolbars remain free in exchange for displaying relevant advertisements and messages from time to time.If you no longer wish to receive Intext Nav-Links advertisements on your computer then click here to opt-out.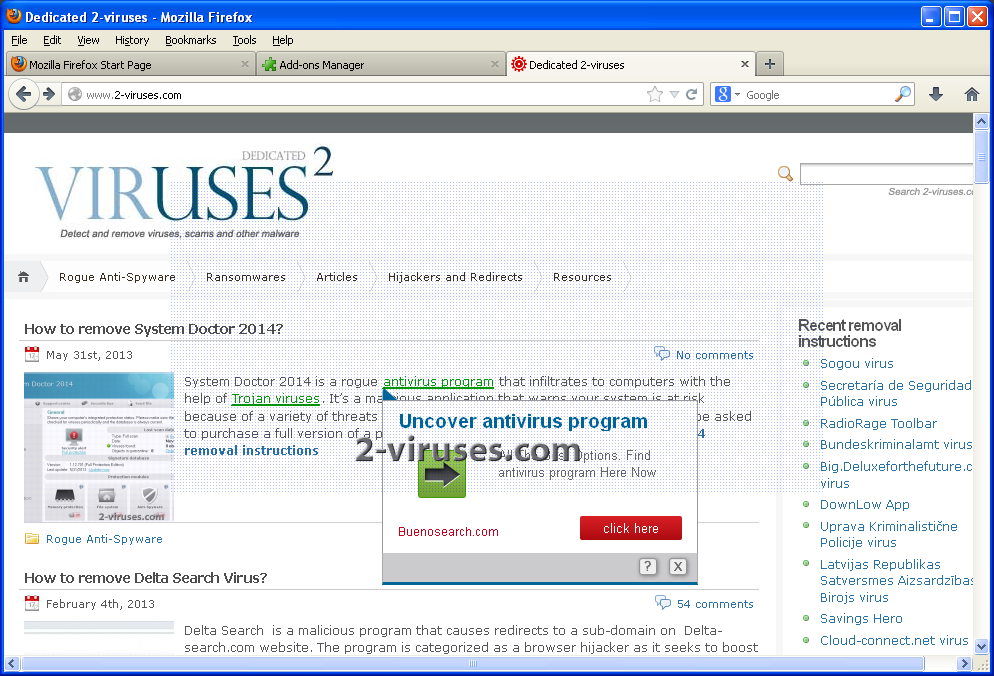 In fact, Nav-links virus does not provide any additional or useful features, but only useless promotions which are consuming users' time and also are very annoying. Basically, every time you browse the Internet, you will regularly see ads on your screen. Although Nav-links virus is not harming your computer directly, it is very irritating and it badly disturbs your work.
What ways Nav-links adware spreads
Most of the times, the program comes via infected ads or bundled with other Free software. This is one of the most popular ways to distribute such programs. Although computer users are usually able to see what additional applications are bundled to the software they are downloading, they often skip this step of installation which leads to all bundled programs being installed automatically. You should be very careful with all your downloads.
Sometimes you can end up with the Nav-links virus after voluntarily installing some of the web browser extension thinking that it is a useful tool which will enhance the internet surfing experience. Many people have reported that they noticed the green underlined words with clickable redirections to intext.nav-links.com after installing these browser extensions/programs:
Whilowiki, Media Player, Weatherbug, ScorpionSaver, Surf and Keep, Better Surf, LyricsSay, LyricXeeker, DownloadTerms, Plus HD, LyricsPa, World Clocks (Virus total scan of The main website), SaveKeeper, StayFocusd, Lyrics Monkey, weDownload Manager, Everplex Dark + Black, Theme for YouTube, Hulu 2.5, MPlayerX (also changes default search engine to Conduit, Button for Google Drive, Button for LinkedIn.
How to eliminate Nav-links ads virus
First of all if you have downloaded any of these applications above they might be the main problem of the adware infection. For that sometimes it is enough just to remove the extension/software to solve the Nav-links virus. You can find which program (if any) is related with the parasite by opening one page with the green Nav-link generated hyperlinks and starting to disable the Browser extensions one by one, restarting the browser and comparing if the green text redirects are still there or not.
However sometimes the problem lies deeper than just an add-on, and that's why we highly recommend removing Nav-links virus from your system with the automatic malware detection tool like Malwarebytes and Spyhunter or others from the list. Just after the few clicks, this kind of software will remove not only the current threat but other malware as well that might have intruded your PC prior to or after the Nav-links virus.
Automatic Malware removal tools
On the second thought, if you cannot download/install any Antivirus/Antispyware then you can follow our manual removal guide below. Just be aware that it may not fully solve the problem because the regular user usually can't see, access all the files related with the infection and the parasite can change its name once in the system to be less noticeable. That is not an issue for the anti-spyware software which recognizes the viruses from their behavior and has large databases.
How to delete Nav-links manually
How to remove Nav-links virus using Windows Control Panel
Many hijackers and adware like
Nav links
install some of their components as regular Windows programs as well as additional software. This part of malware can be uninstalled from the Control Panel. To access it, do the following.
Start→Control Panel (older Windows) or press Windows Key→Search and enter Control Panel and then press Enter (Windows 8, Windows 10).
Choose Uninstall Program (if you don't see it, click in the upper right next to "View by" and select Category).
Go through the list of programs and select entries related to Navlinks . You can click on "Name" or "Installed On" to reorder your programs and make Nav-links virus easier to find.
Click the Uninstall button. If you're asked if you really want to remove the program, click Yes.
In many cases anti-malware programs are better at detecting related parasites, thus I recommend installing Spyhunter to identify other programs that might be a part of this infection.
Nav-links virus usually installs as a browser extension and even after the removal from the Control Panel you should make sure that there are no malicious applications in your Firefox or Chrome. While these browsers are the main ones to get infected, you can check our other browser removal guides here.
TopRemoving Navlinks from Firefox
Click on the menu button on the top right corner of a Mozilla window and select the "Add-ons" icon (or press Ctrl+Shift+A on your keyboard).

Go through Extensions and Addons list, remove everything Nav-links virus related and items you do not recognise. If you do not know the extension and it is not made by Mozilla, Google, Microsoft, Oracle or Adobe then you probably do not need it.

(Optional)
Reset your browser's settings
If you are still experiencing any issues related to Nav links, reset the settings of your browser to its default settings.
Click on the menu button on the top right corner of a Mozilla Firefox window. Click on the Help button.

Choose Troubleshooting Information on the Help menu.

Click on the Reset Firefox button.

Click on the Reset Firefox button on the confirmation box. Mozilla Firefox will close and change the settings to default.

If you cannot reset your browser settings and the problem persists, scan your system with an anti-malware program.
TopRemoving Nav links from Chrome
Click on the menu button on the top right corner of a Google Chrome window. Select "Settings".

Click "Extensions" on the left menu bar.
Go through the extensions list and remove programs you do not need, especially similar to Navlinks. Click on the trash bin icon next to Nav-links virus or other add-ons you want to remove.

Press on the "Remove" button on the Confirmation window.

If unsure, you can disable them temporarily.

Restart Chrome.
(Optional) Reset your browser's settings
If you are still experiencing any issues related to Nav links, reset the settings of your browser to its default settings.
Click on Chrome's menu button (three horizontal lines) and select Settings.

Scroll to the end of the page and click on the Reset settings button.

Click on the Reset button on the confirmation box.

If you cannot reset your browser settings and the problem persists, scan your system with an anti-malware program.
Manual removal