Mediakick.biz is adware in the form of a website – a notification spammer. If you're getting ads labeled as coming from Mediakick.biz, then it's probably notifications that are delivering them. You can block them by going into your browser settings.
Mediakick.biz itself is advertised online. If you find yourself on one of its pages, don't click anything – just close it and move on. As long as you don't interact with it, it's not dangerous.
Mediakick Biz Pop Up Ads quicklinks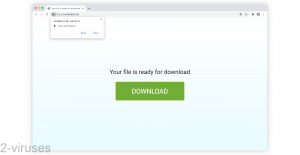 About Mediakick.biz:
Threat type
Adware,

browser hijacker.

What is Mediakick.biz
Advertising website,

uses notifications (messages from sites to web browsers) to deliver ads.

How it spreads
Advertised online,

presented in a way that's deliberately misleading.

How to block ads from Mediakick.biz
Block notifications from unwanted sites,

disable all notifications,

remove malware (Spyhunter for PC, Combo Cleaner for Mac, others),

block malicious websites.
How Mediakick.biz works
Mediakick.biz is an advertising website. It delivers ads from advertisers straight onto the screens of computer users. It uses web push notifications – a technology supported by all major browsers.
If you see pop-up boxes labeled with "Mediakick.biz" on your screen, then you must be familiar with the advertising side of Mediakick.biz. You might not want any part of it, however. Ads by Mediakick.biz are often scammy, deceptive, explicit, and promote controversial products that might not be suitable for children – the kinds of ads that most sites avoid.
Not to mention, Mediakick.biz is providing no value whatsoever. Usually, we deal with ads because we get something for free. Mediakick.biz, though, is just an ad spammer. If its ads were emails, they'd no doubt be sent straight to the Spam folder.
Mediakick.biz is related to Videostay.club, Coldmedia.biz, and similar sites. Despite their unwelcome and disruptive behavior, these sites have infected a lot of browsers.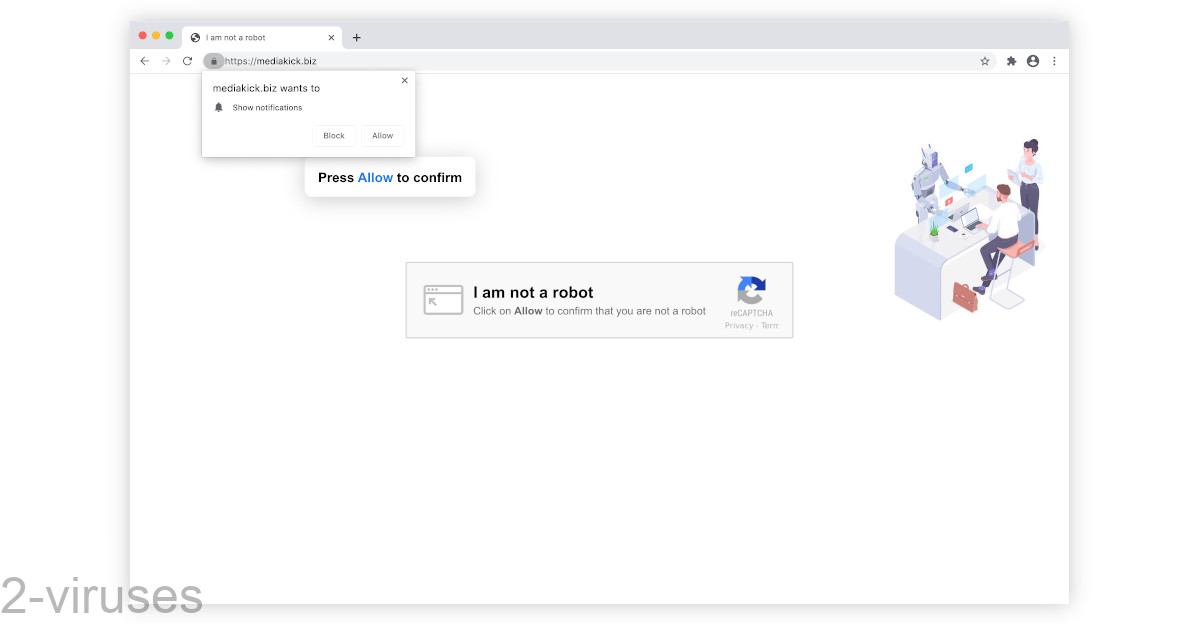 How ad spammers infect browsers
Mediakick.biz is advertised by pirate sites, file download sites, and similar websites. It may open in a new tab in your browser, or it may appear in a little box on the page.
It then asks you to allow its notifications by making your browser show the "Mediakick.biz wants to show notifications" message. If you do press Allow, Mediakick.biz gets access to show messages on your screen. That's how it hijacks browsers and how it's able to send advertisements.
By the way, you can disable notification requests in your browser settings.
Mediakick.biz and related sites have a few different looks and styles. An "I am not a robot" check is a popular one. A Youtube-like video player is another one. Download buttons, loading bars, age checks, and even security warnings are other illustrations used by these sites.
The trick is that Mediakick.biz blends in with the sites that advertise it. If it's advertised on a file download site, it appears as a Download button. If it's promoted on a movie streaming site, it appears as a video player.
Of course, Mediakick.biz's appearances are nothing more than tricks to get people to press that Allow button and grant it notification access. After that, it redirects to some promoted site – in my case, an extremely misleading ad for a media subscription site.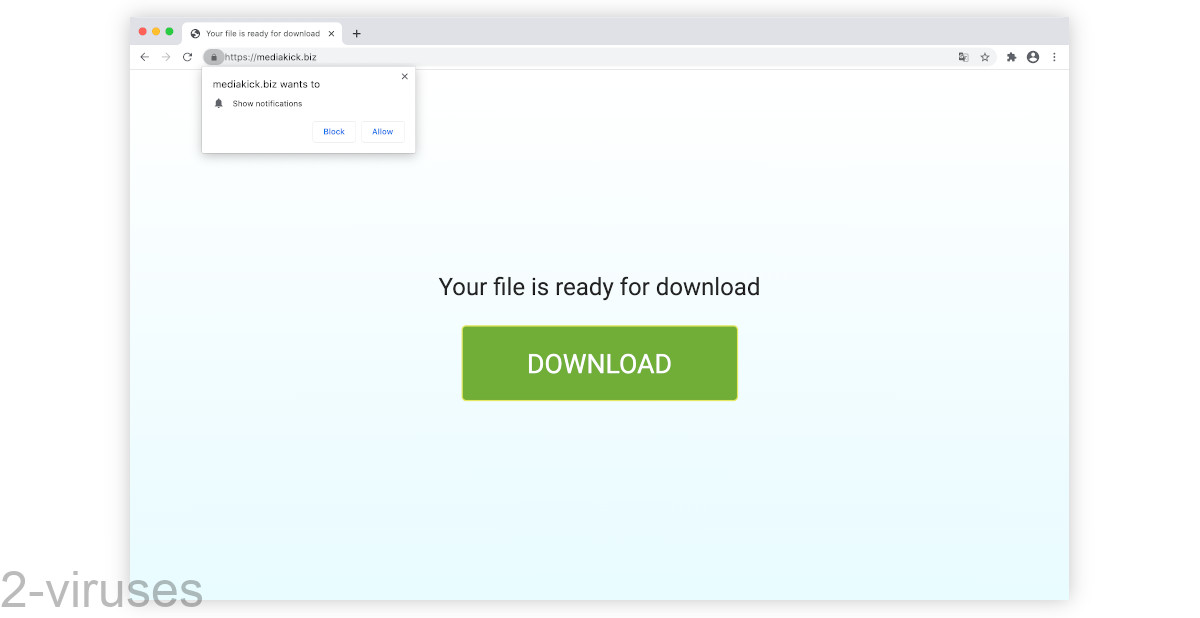 How to stop Mediakick.biz ads
Block notifications from Mediakick.biz and other sites. You can do it in your browser settings.
Chrome – type "chrome://settings/content/notifications" in the address box.
Safari – in the Safari menu, choose Preferences, Websites, Notifications.
Firefox – open Settings, Privacy & Security, scroll down to Permissions, and click on Settings next to Notifications.
Edge (Chromium) – type "edge://settings/content/notifications" in the address box.
Now, you should see a list of sites that includes Mediakick.biz. Press the button next to Mediakick.biz and select "Block". It is very likely that more than one version of Mediakick.biz is on your site list.
Also, check your computer for malware. If there is any, remove it. You can use antivirus scanners like Spyhunter for Windows, Combo Cleaner for macOS, or other programs. You should also review the files in your Downloads folder, your recently-installed apps and programs, and the add-ons in your browsers.
Mediakick.biz isn't shy about advertising potentially unsafe sites and products, including browser hijackers, deceptive subscription services, and various get-rich-quick schemes, so it's important to check that no malware was downloaded and installed on your device thanks to Mediakick.biz's ads.
Automatic Malware removal tools