Glupteba is a trojan that attacks Windows PCs and can infect them with a variety of other malicious programs: miners, data stealers, etc. Indeed, a Glupteba infection should be taken seriously, as it can not just mess with your computer, but let cybercriminals hack your online accounts. So, if Glupteba was detected on your machine or if you even suspect it, make sure to get rid of it as quickly as possible – and take measures to not let the stolen data to be used against you.
Glupteba Trojan quicklinks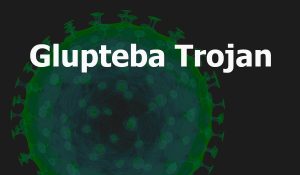 Details on Glupteba:
Type of threat
Trojan,

spyware,

miner.

Dangers of an infection
Slow computer,

stolen private data and hacked accounts,

pop-up ads and browser redirects.

How Glupteba gets installed
Uploaded online for free, disguised as desired software,

downloaded automatically by malicious ads.

How to remove Glupteba
Use antivirus programs (Spyhunter, Malwarebytes, etc.),

let programs install updates,

set new passwords,

block malicious websites with an anti-malware tool.
What is Glupteba
Glupteba trojan is a malicious program that affects Windows computers. It can:
steal the resources of the infected computer for crypto mining, DDoS attacks, and other activities,
steal saved usernames, passwords, and other private data,
download and install various malware.
Many trojans exist to spread adware viruses that just display a lot of pop-up ads. Glupteba is more ambitious. It tries to add the infected computers to a botnet. A computer that's been added to a malicious botnet is called a zombie. Zombie computers can be used to mine cryptocurrency, send out spam mail, perform ad fraud, or aid in DDoS attacks. Glupteba can rent out zombie computers to various cybercriminals, so what's done with the hijacked machines varies.
Hijacking, and especially cryptocurrency mining, means that computers infected with Glupteba have their resources hijacked and thus perform tasks very slowly. The hardware of a computer infected with Glupteba may heat up too much, making the device nearly unusable. Miner hijackers are dangerous not just because they stop you from being able to use your computer normally; if a miner goes on for too long and causes hardware components to heat up too much, it could permanently damage those parts.
Another danger is Glupteba's spyware. If you have data saved in your web browsers or other applications – data like usernames, passwords, even credit card data – Glupteba could read it and send it to the criminals' Command & Control server. The criminals behind Glupteba can then use that data to hack your accounts, or sell that data to other cybercriminals.
Glupteba is in many ways similar to other PC trojans, like Zeus, Vidar, and Terdot. To read more about this trojan, check out Bitdefenders analysis.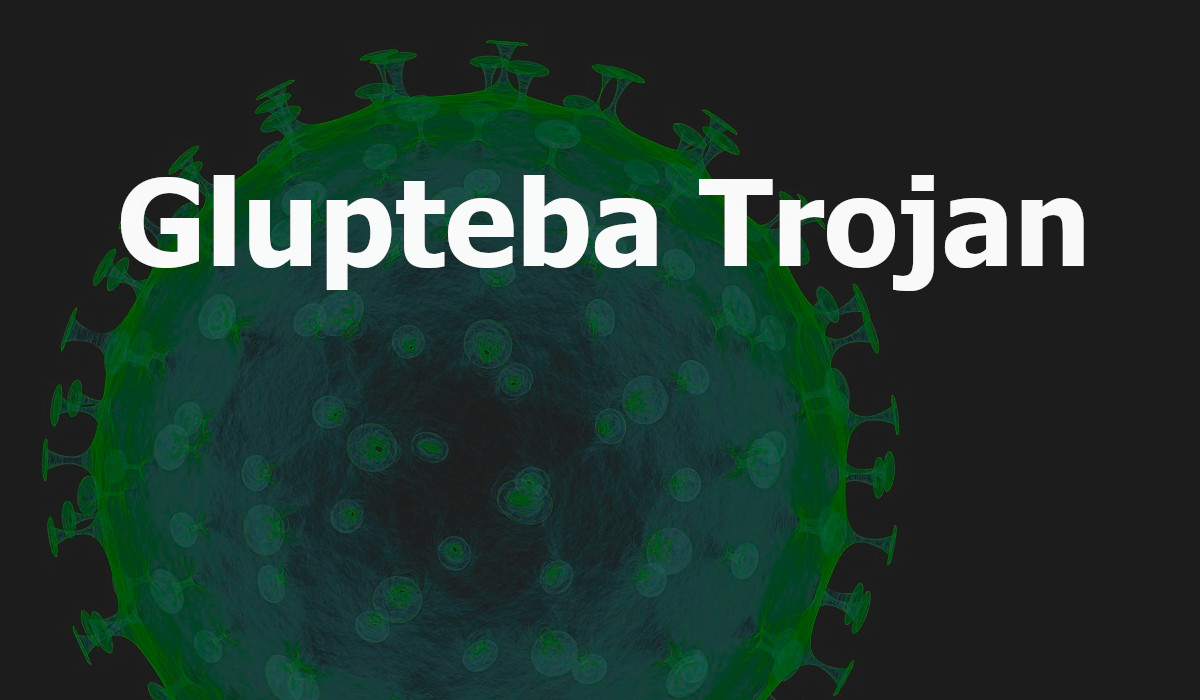 How it Spreads
Glupteba spreads via malicious ads/exploit kits and by hiding in fake programs that you can download for free.
Malicious ads tend to be shown on sites with the lowest standards for ad security, such as pirating websites. The ads open a malicious website that scans each visiting machine for weaknesses that can be exploited. If a weakness is found, the computer is forced to download Glupteba. Computers that are vulnerable to exploit kits tend to be the ones running old and outdated software.
Glupteba can also be found online, disguised as an installer for legitimate software. Fake websites are created by cybercriminals to imitate trusted companies and software. Then, Glupteba is uploaded on those websites – disguised, of course, as the installer for whatever program it's pretending to be. Downloading and running the file drops Glupteba, including its spyware component.
Once installed, Glupteba can mess with some Windows settings, gimp the default security programs. And, even if you're not running an administrator account, Glupteba uses an exploit to take those privileges.
If the victim becomes concerned about their computer chugging for no reason, they may check the Task Manager – but Glupteba's processes copy the names of legitimate Windows processes, so they can be difficult to recognize.
How to Remove Glupteba
The good news is, Glupteba is detected as malware by the majority of reputable antivirus programs. If you just scan your computer with Spyhunter, Malwarebytes, or another trusted program, they should detect Glupteba (maybe by another name, like Trojan.Generic) and warn you about it. You can remove Glupteba with antivirus tools, too, and it would be smart to perform another scan afterward. just to make sure that Glupteba is gone.
If you did have any passwords saved in your programs, you may want to change them. That way, the ones that Glupteba stole are rendered useless. Keep an eye on your online payment accounts if you suspect even a chance that Glupteba may have stolen their data. If you notice unexpected charges, contest them. And be careful of spam emails.
In addition, you could use an anti-malware program to block malicious sites. That would help you avoid more infections. Sites that spread Glupteba, like venoxcontrol, robotatten, whitecontroller, and others, are already detected as malicious by some security tools.
Most importantly, let your programs update and use software that's not marred by vulnerabilities. Keeping your software up-to-date is about as important as using a good antivirus program, when it comes to keeping your computer secure.
Automatic Malware removal tools