Download-alert.com is yet another ad-pushing site that works with advertisers who were deemed too unsafe by mainstream networks. This site promotes and is promoted by malware and is only one of many similar websites out there that redirect visits to advertiser content and use notifications to show pop-ups.
Download Alert Com Ads And Redirects quicklinks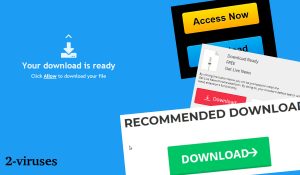 While notifications can be useful to get updates on your favorite website, Download-alert.com perverts them to deliver annoying, unending pop-up ads that spawn on top of the content that you're trying to view and won't go away until you dismiss them. If you do click on the ads, you're faced with get-rich-quick schemes, useless browser extensions, fake lotteries, shady miracle cures, and other too-good-to-be-true products that are actually scams. Download-alert.com ads and redirects, if not examined critically, can cause actual harm.
How Download-alert.com works
Even though Download-alert.com is fairly malicious, visiting it normally doesn't cause your system any harm. Upon your visit, this site plays a sort of performance that's meant to get people to, without even realizing, agree to receive notification alerts.
Open the browser in full-screen mode, hiding the interface.
Show a legitimate and trustworthy-looking screen with a prompt to start a download.
Show the notifications alert and hope that the user follows the instructions to click "Allow".
Your download is ready. Click Allow to download your file.
Depending on your browser version and type, the Download-alert.com might be able to stop you from escaping it. This might make the situation look hopeless. Luckily, there are ways to get around sites that try to take control away from you. And there are also ways to reduce the chance that you're ever exposed to them.
How to avoid adware online
A lot of traffic to Download-alert.com comes from websites that constantly display unsafe ads. If you frequent a few sites that don't respect your security and keep showing pop-ups, redirecting you, etc., look for safer alternatives. It might look like the ads are not that dangerous, but serious cases of malvertising also exist. Ransomware could be downloaded automatically to your machine if you just stumble into a malicious ad and have a vulnerable browser.
Speaking of vulnerable software, don't put off updates, especially security patches. That way you'll be less vulnerable to exploits, like the ones used by malicious ads. Ads that Download-alert.com pushes will be many times more dangerous if they're allowed to make use of known security bugs to infiltrate your computer.
Be very cautious of freeware and avoid installing unknown programs and extensions. Don't underestimate the harm they can do. A powerful extension can just about take over the control of your browser, redirecting you to websites that it wants you to use. A malicious program on your computer can control all the browsers if it wants. If Download-alert.com was opened to you by adware, know the adware isn't going to stop promoting dangerous content until it's removed. If you have adware and don't know how it was installed, it's likely that it came bundled with another program and was installed without you even realizing.
Don't trust pop-ups online. Download-alert.com is one example of a dangerous and dishonest alert, as are other similar sites, like Betonethathadfa.pro or Freshaudio.net, but there are more dangerous ones. Tech support scams, for example, trick victims to pay hundreds of dollars and install bogus software. Rarely can online alerts be trusted. Make sure to always check the URL before trusting the site to avoid phishing attacks.
Finally, know that you can always close your browser, even without using the graphical user interface. This article talks about how to kill malicious processes. It's better to do this than to interact with online malware.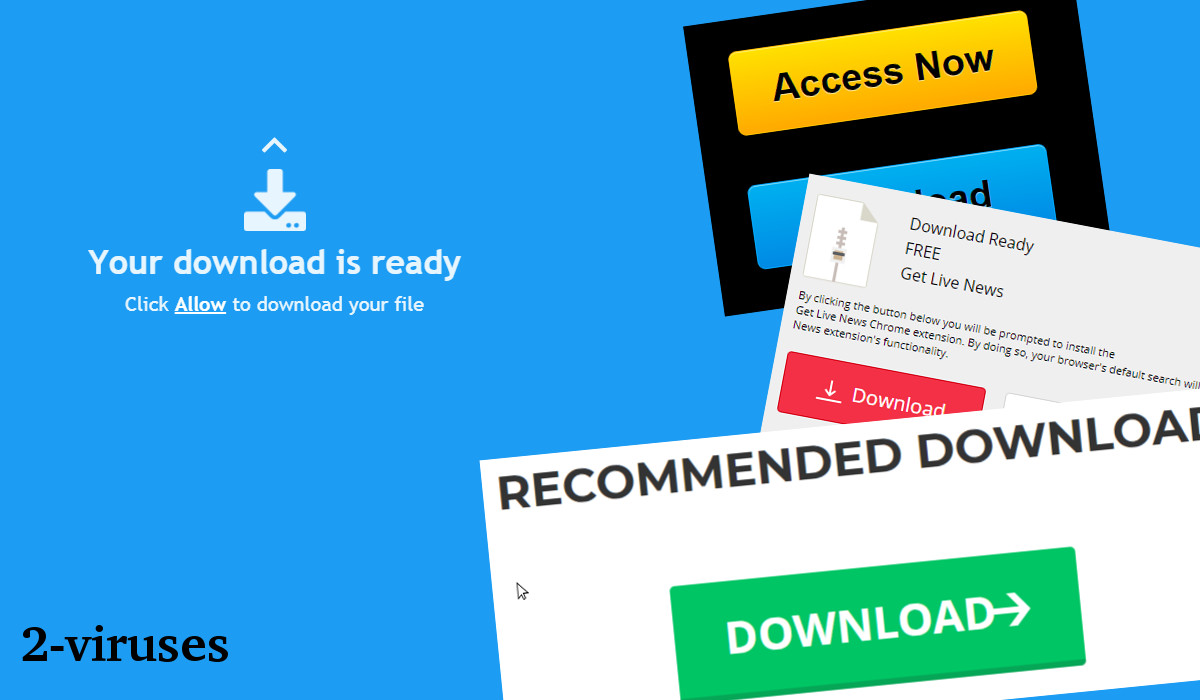 How to stop Download-alert.com redirects
Stop notifications from Download-alert.com. The settings are a little different in each browser:
Chrome

Go to chrome://settings/content/notifications
Find Download-alert.com, click on the menu to its right
Click "Block"

Safari

In the menu, go to Safari, then Preferences
In the new window, choose Websites and then Notifications
Click the menu for Download-alert.com and click Deny

Edge

In the menu, choose Settings and then Advanced settings
Find Notifications and click Manage
Select Download-alert.com and turn it off

Firefox

Go to about:preferences#content
Look under Notifications
Check the menu for Download-alert.com and block notifications from it
Check your programs and browser add-ons that you have installed. Malicious browser extensions are even uploaded to official stores, so be very careful when installing them. If you remember the date around which Download-alert.com ads started, check what programs your installed around then and think if you've experienced a dip in your computer's performance — those would be symptoms of malware.
Scan your computer with an antivirus tool, like Combo-Cleaner (Mac), or Spyhunter (Windows). They (or any competent antivirus program) would be able to detect most viruses and potentially unwanted applications that might cause problems.

Automatic Malware removal tools
How to remove Download-alert.com Ads and Redirects using Windows Control Panel
Many hijackers and adware like
Download-alert.com Ads and Redirects
install some of their components as regular Windows programs as well as additional software. This part of malware can be uninstalled from the Control Panel. To access it, do the following.
Start→Control Panel (older Windows) or press Windows Key→Search and enter Control Panel and then press Enter (Windows 8, Windows 10).
Choose Uninstall Program (if you don't see it, click in the upper right next to "View by" and select Category).
Go through the list of programs and select entries related to Download-alert.com Ads and Redirects . You can click on "Name" or "Installed On" to reorder your programs and make Download-alert.com Ads and Redirects easier to find.
Click the Uninstall button. If you're asked if you really want to remove the program, click Yes.
In many cases anti-malware programs are better at detecting related parasites, thus I recommend installing Spyhunter to identify other programs that might be a part of this infection.