Coolnews.xyz is a malicious site that abuses web push notifications to show ads on your screen. To make things worse, the content it displays is sometimes unsafe. You can block Coolnews.xyz's ads by changing your notification settings.
Coolnews Xyz Ad Spam quicklinks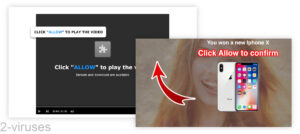 In short about Coolnews.xyz:
Threat type
Adware.
How Coolnews.xyz hijacks browsers
It lies to visitors to trick them into subscribing to its ads,

it's advertised online.

Symptoms of a hijacking
Ads and messages labeled with "Coolnews.xyz" appear on your screen no matter what website you're on.
How to stop ads by Coolnews.xyz
Disable notifications from unwanted sites,

protect your device from malware with Spyhunter for PC, Combo Cleaner for Mac, and other antivirus programs.
How Coolnews.xyz works
It sends unwanted ads
Coolnews.xyz is a notification spamming website. It's related to Newblack.xyz and it basically does two things:
Ask visitors to subscribe to its notifications.
Use those notifications to send out ads.
Coolnews.xyz is itself advertised online, where it tells people to subscribe to its notifications. If people follow Coolnews.xyz's instructions, it can start sending advertisements to them.
So, if you allow Coolnews.xyz to show you ads, it can display them on your screen. And though some of these ads are safe, others are potentially dangerous:
get-rich-quick scam ads (often, dishonest crypto trading platoforms),
fake giveaways for phones and gift cards (they lead to reward sites or to subscription signups),
completely fake news articles as promotions for untrustworthy products,
deceptive alerts and warnings as ads for potentially unwanted software.
It lies to people
But why would anyone volunteer to receive advertising spam? Well, Coolnews.xyz makes it easy by lying to people. It says that you have to click the Allow button (the button that would enable Coolnews.xyz to send you ads) in order to play a video (with a picture of a video player in the background) or in order to "confirm" your winning of an "Iphone X".
You won a new Iphone X

Click Allow to confirm
Sites like Coolnews.xyz are advertised online, often on pirating sites, such as those that let you watch free movies and TV shows. So, its deceptive designs blend in well with the sites that advertise it. This can mask the fact that Coolnews.xyz is an ad by making its message seem more believable.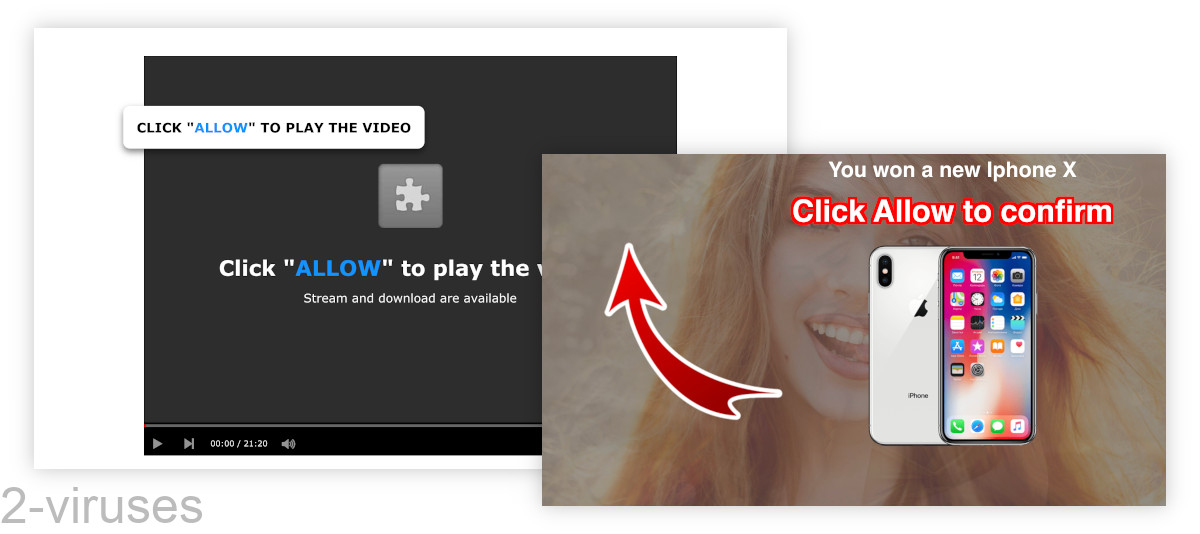 How to stop Coolnews.xyz's ad spam
Disable unwanted notifications
Luckily, stopping Coolnews.xyz's ads is as simple as blocking notifications. You can wait until an ad appears, then click the Site settings button or the gear button. You'll be able to block all notifications from the site that sent this one.
You can learn more about how to block notifications and disable their prompts in our post on disabling web push notifications.
In short, you can go to your browser settings:
Chrome – open Settings, scroll down to Site settings (under Privacy and security), click on Notifications.
Edge (Chromium) – open Settings, click Site Permissions, Notifications.
Safari – in the Safari menu, choose Preferences, Websites, Notifications.
Firefox – open Settings, Privacy & Security, scroll down to Permissions, and click on Settings next to Notifications.
Find Coolnews.xyz and block its notifications by clicking the button to the right of the address and choosing "Block". Do the same for other unknown or unwanted sites.
Keep in mind that this doesn't block the Coolnews.xyz site itself.
Avoid and remove malware
It's very uncommon for mainstream sites to show ads for notification hijackers such as Coolnews.xyz. If you encounter such deceptive ads often, this is bad for your cybersecurity. Ad blockers and anti-malware apps could help you avoid such ads and stay safe online.
If you want to avoid malicious websites, you can use a malicious site blocker, an ad blocker, and anti-malware apps. Tools like Spyhunter for Windows, Combo Cleaner for macOS, and other antivirus apps can help you by detecting dangerous, suspicious, or just potentially unwanted applications.
Automatic Malware removal tools