CompleteReady is one of many malicious macOS apps and Safari extensions. Like a trojan, it comes with infected software updates. Once on your Mac, CompleteReady messes with your internet browsing and causes software crashes. It exists to hijack your traffic and to spam you with ads. Most obviously, it changes browser search settings. CompleteReady needs to be removed as soon as it's discovered.
Completeready Adware quicklinks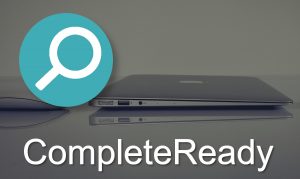 In short about CompleteReady:
Type of threat
Adware,

trojan.

How CompleteReady spreads
Infected installed,

misleading ads.

Issues caused by the infection
Crashing apps,

slow internet,

browser search redirects,

more unfamiliar apps show up.

How to remove CompleteReady
Remove CompleteReady's profiles, app, browser extension, and related files,

detect and remove the malware with anti-malware apps (Combo Cleaner, Malwarebytes, and others).
How CompleteReady gets installed
CompleteReady may be installed together with a few other apps, including CoreExclusive, DeluxeFocus, GlobalToolboxSearch, AimSearch, SearchVirtualInfo, Service Builder, BasicSearchPlatform, and others. Delete one of these only for another to show up. They all have similar icons, too – a green circle with a white magnifying glass.
CompleteReady comes with infected software installers and updates. For example, malicious actors may upload it on their site and then decorate that site with the logos of Adobe Flash Player. Then they put up ads for it on sites that don't care about their ad quality (pirating sites, filesharing sites, file converters, etc.). These update warnings are completely fake, but they're pretty well made and they trick a lot of people into downloading malware.
In addition, freeware download sites may also cause your Mac to get infected. Try to only use the official sites to download software. because if you go to third-party sites, you never know what malware was bundled with the file you're downloading, or even if the file is really what it says on the cover.
This is why it's good to have security programs and to keep your Mac software up-to-date. Your web browser may be able to detect some malicious files and stop them. Your anti-malware app, too. If you don't have an anti-malware program to scan the files you download with, you can use online tools, like VirusTotal.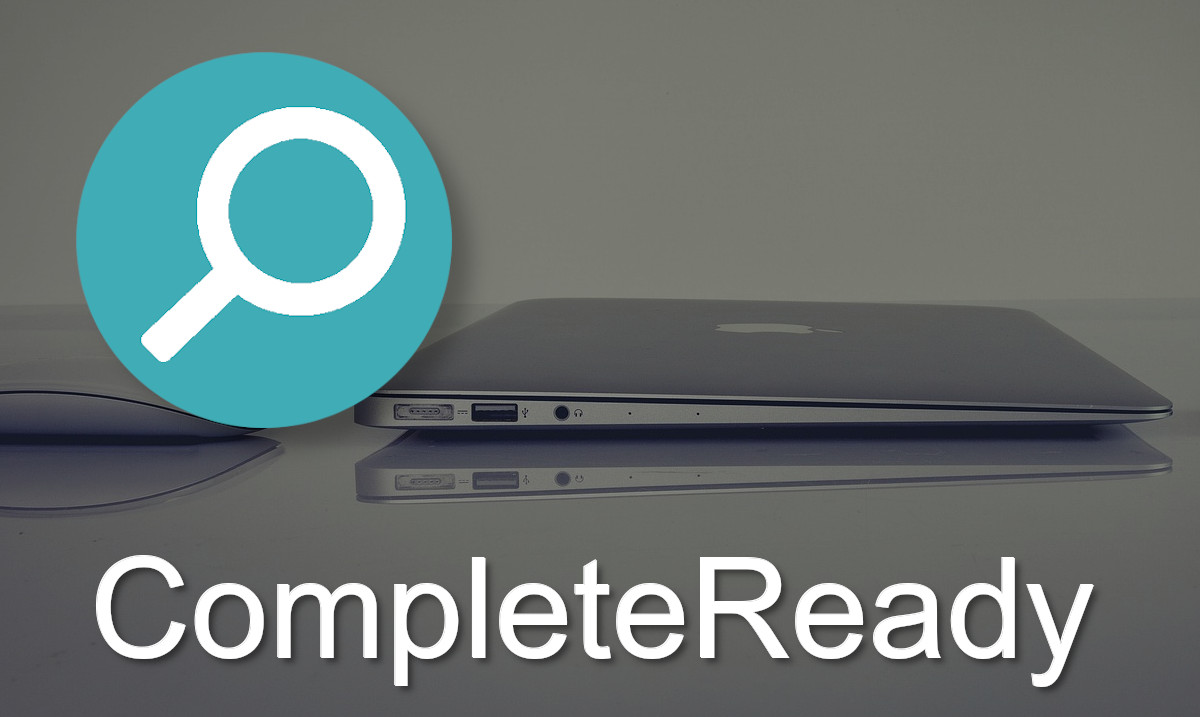 Effects of the infection
But, if CompleteReady is not detected, it then infects your Mac:
places a bunch of files in hidden folders,
installs a browser extension and changing your default search engine,
reads your browsing data and uses it for ad targeting,
may change your network settings (System Preferences -> Network -> Advanced -> Proxies),
may download more adware.
CompleteReady is an adware infection, it has two reasons for existing:
to advertise to you,
to gather data about you.
With CompleteReady, you may see pop-ups that hijack your mouse to try to force you to press certain buttons. Your online apps (browser, email, and others) may crash periodically. To maintain its hold on your browser, CompleteReady also installs a configuration profile that forces your browser to open certain webpages. And if you go to Safari's settings and read the permissions used by the CompleteReady browser extension, you'll see that it's one huge privacy violation: CompleteReady can access all of the data on all the sites that you visit, which allows it to not only read what you type, but also inject ads into any site that you open in the infected browser.
How to remove CompleteReady
You can remove the CompleteReady app and extension, but it is not a permanent solution. Scan your Mac with Combo Cleaner, Malwarebytes, or another good anti-malware application and they should show you which files you need to remove (probably a few files called "CompleteReady" that are in /Library/LaunchDaemons, /Library/LaunchAgents, ~/Library/LaunchAgents, and ~/Library/Application Support folders). Delete those files manually (use the Go to Folder dialog in Finder) or with your anti-malware program.
Open System Preferences -> Profiles and delete the profiles that have "CompleteReady" in their names. Remove CompleteReady from your Applications folder by dragging it to Trash. Remove the browser extension, too. Check your Downloads folder and delete any suspicious files that may have brought CompleteReady to your Mac.
Keep in mind how exactly you downloaded CompleteReady. Was it a software download site? Was it a misleading ad? And then make it a point to avoid this happening again. Good anti-malware apps can help, too.
Automatic Malware removal tools
Manually remove the extension
How to remove CompleteReady Adware from Safari:Top
Remove malicious extensions
Click on Safari menu on the top left corner of the screen. Select Preferences.

Select Extensions and uninstall CompleteReady Adware and other suspicious extensions.

If your homepage was changed, click on Safari menu on the top left corner of the screen. Select Preferences and choose General tab. Enter preferable URL to the homepage field.

(Optional) Reset your browser's settings(older versions)
If you are still experiencing any issues related to
CompleteReady Adware, reset the settings of your browser to its default settings.
Click on Safari menu on the top left corner of the screen. Select Reset Safari…

Select which options you want to reset (usually all of them come preselected) and click on the Reset button.

If you cannot reset your browser settings and the problem persists, scan your system with an anti-malware program.