Cliptomaner is another malicious miner that cybercriminals distribute together with other malware. Cliptomaner can severely slow down the infected computer, redirect transactions to its own wallets, and install other malware. From ransomware-encrypted files to hacked online accounts, the issues that are adjacent to a Cliptomaner infection can be very serious.
Cliptomaner quicklinks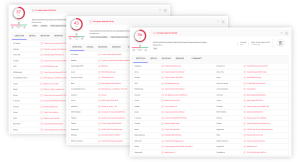 About Cliptomaner:
Classification
Trojan,

miner.

Effects of Cliptomaner on the computer
Slow computer,

stolen cryptocurrency,

stolen passwords,

new administrator accounts.

How malware spreads
Downloaded from suspicious websites or email attachments,

the trojan downloads more malware.

How to remove Cliptomaner
Use antivirus tool (Spyhunter, others) and, if needed, emergency scanners to remove all malware,

recover your PC, disable RDP,

reset your passwords.
Symptoms of a Cliptomaner infection
According to an analysis by Securelist.com, Cliptomaner is a recent malicious XMRig-based miner. Here are some of its infection symptoms:
Slow computer. Cliptomaner causes the infected computer to start working very hard and to slow down severely.
Stolen transactions. It can redirect the money that you send out to the wallets of cybercriminals.
Locked files. It spreads together with other malware, such as file-encrypting ransomware.
Crypto miner
XMRig is a legitimate open-source crypto miner that anyone can download and use. The problem is that malicious actors take it and use it to create miner infections, such as WaterMiner or Cliptomaner.
Generally, mining cryptocurrencies is a slow and very resource-intensive process. To make any sort of progress, one has to invest in specialized hardware and pay high electricity bills.
Cybercriminals get rid of that cost by infecting random people's computers instead. You're the one who pays your electricity bills, it's your computer components that could potentially overheat because Cliptomaner is abusing them, and it's your work that's interrupted by this malware.
And the scammers behind Cliptomaner don't need to worry about that – they just need to collect the profit.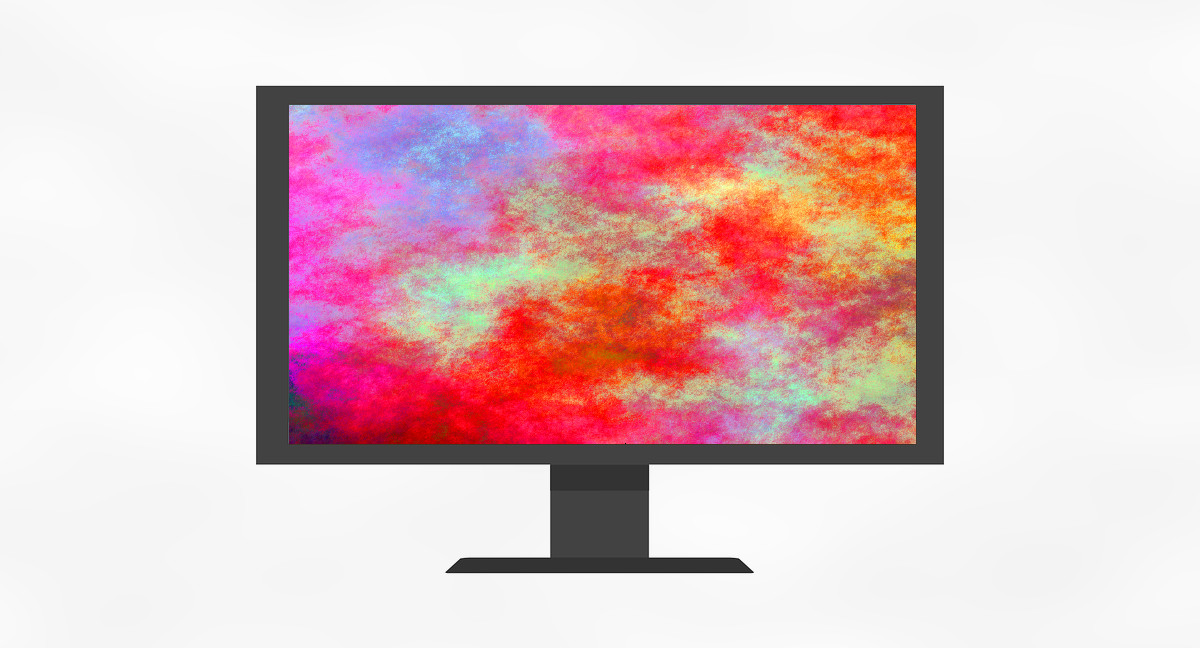 Stealer
Crypto wallet addresses looking different after you copy and paste them is another symptom of a Cliptomaner infection. Cliptomaner can recognize crypto wallet addresses that you copy to the clipboard and replace them. It recognizes the most popular currencies, like Bitcoin, Litecoin, Ethereum, etc.
If your computer is infected with Cliptomaner, the addresses that you copy and paste will be replaced with the criminals' addresses and, if you proceed with the transaction, the criminals will receive the money. Be careful and double-check the address.
Other malware
According to Securelist.com, Cliptomaner may come bundled with other malware, such as ransomware that breaks user files by encrypting them and then demands payment to fix them. Any other malware could be downloaded alongside Cliptomaner.
Initially, there's a trojan disguised as an important software update. It tricks people into downloading it. This trojan then creates administrator users, opens remote desktop access, and downloads and installs malware.
Cliptomaner and other malware may come in very unsuspicious names, like Taskhost, Pcupdater, Loader, or Realtek, so they can be tricky to spot, even when the other malware symptoms are obvious.
Most scanners detect Cliptomaner by the names of Miner, Trojan, Malware, and Trojan.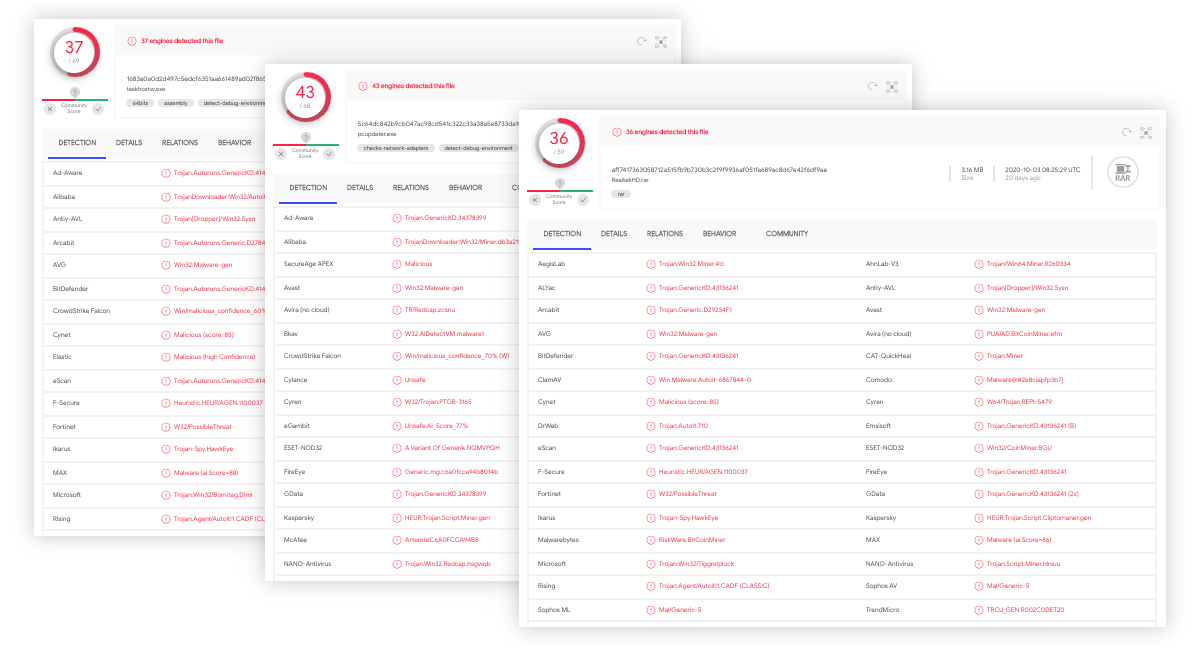 How it spreads
There are a few ways that Cliptomaner could make its way onto a victim's computer:
Malicious apps like Cliptomaner tend to lurk in pirating sites, uploaded by unknown users and made available to download for free. These files get taken down very quickly, but still, they can infect a lot of computers just by tricking people.
They may also be promoted with the help of deceptive pop-up ads that pretend to be warnings about required updates.
Other times, trojans spread with the help of emails – either as infected attachments or as malicious links in the body of the email.
First, the trojan gets downloaded and installed. Then, it downloads more malware. Problems might not become apparent right away.
How to remove Cliptomaner
To remove Cliptomaner, a reputable antivirus program may need to be used, such as Spyhunter. Scan your device and remove all the malicious files that are detected. If needed, try more than one antivirus scanner.
You may need to use an emergency scanner as the Cliptomaner problem is quite serious. For example, having an unwanted administrator account on your computer can cause some issues. So can having your RDP enabled.
After removing malicious files, look into what Windows recovery options are available to you.
Finally, you should change your passwords. Cliptomaner has some spyware capabilities, so does a lot of malware. Reset your passwords and make sure that 2-factor authentication is turned on where possible.
Automatic Malware removal tools
How to remove Cliptomaner Trojan using Windows Control Panel
Many hijackers and adware like
Cliptomaner
install some of their components as regular Windows programs as well as additional software. This part of malware can be uninstalled from the Control Panel. To access it, do the following.
Start→Control Panel (older Windows) or press Windows Key→Search and enter Control Panel and then press Enter (Windows 8, Windows 10).
Choose Uninstall Program (if you don't see it, click in the upper right next to "View by" and select Category).
Go through the list of programs and select entries related to Cliptomaner Trojan . You can click on "Name" or "Installed On" to reorder your programs and make Cliptomaner easier to find.
Click the Uninstall button. If you're asked if you really want to remove the program, click Yes.
In many cases anti-malware programs are better at detecting related parasites, thus I recommend installing Spyhunter to identify other programs that might be a part of this infection.