BugSplat is referred to as a third-party crash report utility. Its purpose is to assist software developers in the proper understanding of why exactly the specific program was terminated. BugSplat pop-up messages may be very multiple and obviously are displayed in an intrusive way. For this reason, many people tend to describe the problem as the BugSplat virus.
Bugsplat Virus quicklinks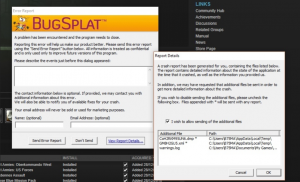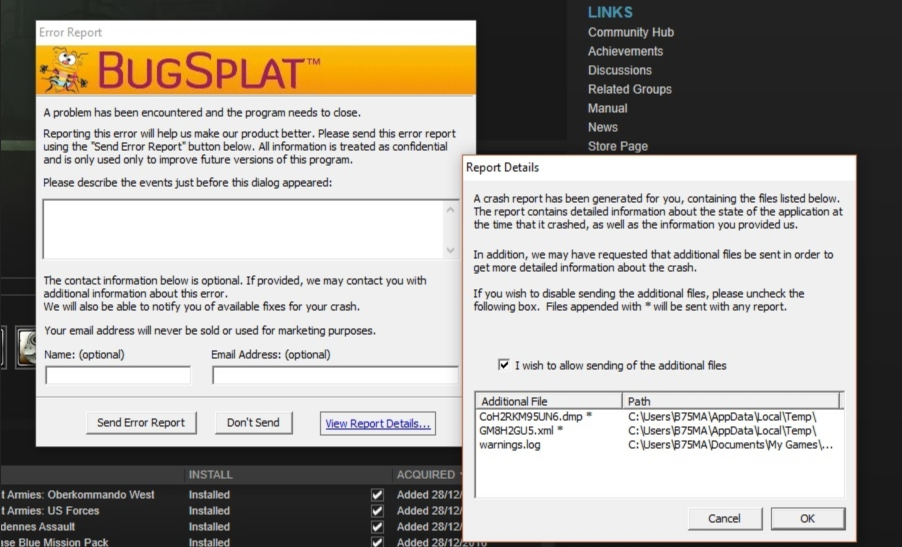 Once BugSplat message pops up it will ask the user to describe the events that took place before the BugSplat dialog message appeared and to provide the name and email address optionally. Some people think that this is the form of phishing. Nevertheless, the BugSplat messages are fully legitimate and derive from a third-party program installed on your device.
Purpose of BugSplat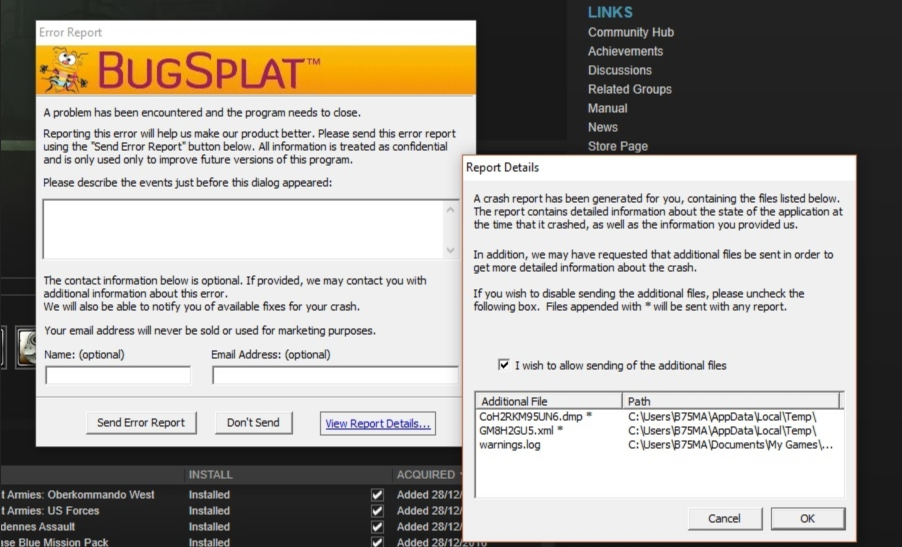 The problem with BugSplat is that people often do not understand why exactly its message comes up. The more times the alert pops up, the more chances are the people will be more convinced that BugSplat is a virus, even though it is not exactly so. The error report titled as BugSplat means that there is some specific software in your computer that does not function properly on your device and periodically crashes. To understand the exact reasons for such crashes, the developers of the software integrate the BugSplat crash report tool into their software, hoping that the users will let them know more details about what could cause the error.
According to the research performed by our team of experts, the BugSplat crash report tool is integrated into the functionality of the League of Legends gaming software, even though other programs may refer to its help too. The installation of BugSplat always occurs in conjunction with some other programs in the package, thus people may be easily confused. Nevertheless, if you believe that BugSplat gives you more problems by distracting you essentially, you may uninstall it from the available programs without any difficulties.
The investigation of the BugSplat pop-up issue also reveals that the message occasionally comes up when the application that is supposed to be related to it is not available on the computer. There were some reports by the users who mentioned that BugSplat was found to be active after installing the potentially unwanted program called DriverUpdate.
Considering the purpose of BugSplat, it is not really fair to report it as a virus. Nevertheless, there is definitely a reason to be concerned about the safety of your computer due to the fact that BugSplat may be installed with some other software that is not considered as genuine. Our strong recommendation is that you stay away from providing your name or email address in the boxes given by the BugSplat alert. However, if you are well aware of the purpose of this tool it is not a problem to keep it active since it does not implement any malicious action on your device.
How to prevent the installation of potentially unwanted software
We are not in the position to discuss the features of BugSplat and cannot give you any definite recommendation of whether to uninstall or keep it active. We mentioned the fact that it is not a virus, however, if its pop-ups keep distracting you there is always a chance to get rid of it through the Control Panel, just in the way you delete other software you no longer need.
Nevertheless, keep in mind that BugSplat could be injected into your computer along with some other dubious programs, for example, DriveUpdate utility mentioned above. We recommend investigating your computer more thoroughly and clean it from other software that does not represent any value. You may do it automatically with the help of decent security software, such as Spyhunter or consider following the manual tutorial set forth below.

Automatic Malware removal tools
How to remove BugSplat Virus using Windows Control Panel
Many hijackers and adware like
BugSplat
install some of their components as regular Windows programs as well as additional software. This part of malware can be uninstalled from the Control Panel. To access it, do the following.
Start→Control Panel (older Windows) or press Windows Key→Search and enter Control Panel and then press Enter (Windows 8, Windows 10).
Choose Uninstall Program (if you don't see it, click in the upper right next to "View by" and select Category).
Go through the list of programs and select entries related to BugSplat Virus . You can click on "Name" or "Installed On" to reorder your programs and make BugSplat easier to find.
Click the Uninstall button. If you're asked if you really want to remove the program, click Yes.
In many cases anti-malware programs are better at detecting related parasites, thus I recommend installing Spyhunter to identify other programs that might be a part of this infection.